Away guide | Reading
15th April 2022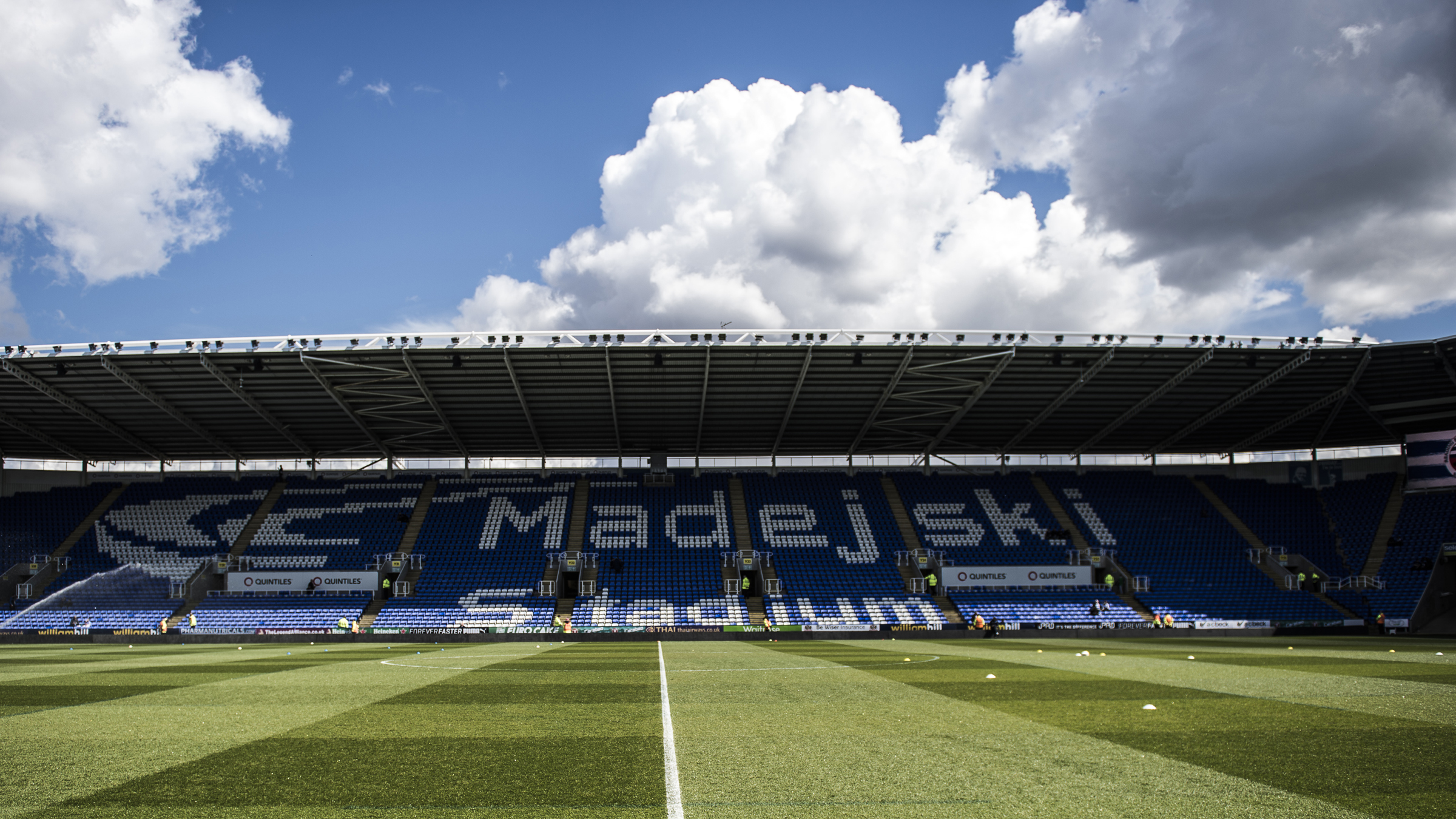 Swansea City travel to the Select Car Leasing Stadium on Easter Monday to take on Reading in the Sky Bet Championship. Here is a handy away guide for Jacks planning to make the trip to Reading.
 
Reading vs Swansea City
Date: Monday, April 18 (3pm)
Address: Select Car Leasing Stadium, Junction 11 M4, Berkshire, RG2 0FL
Distance from the Swansea.com Stadium: 148 mi
SEAT ALLOCATION
Slightly more than 2,000 away fans can be housed in the South Stand, while home fans take up the other three sides.
The stadium, built in 1998, included a lot of architecture to make the football-watching experience good for supporters and, for that reason, views from the away end are very good; there is plenty of leg room and a good height between rows so you don't get obstructed views.
Food and refreshments can be purchased in the concourses under the South Stand. Reading also run an away family area for young supporters to enjoy.
PARKING
The club's Visiting Supporters Guide lists Wood, Shinfield Park as the best place to park for away fans. This includes a park and ride service. The car park itself is free, but there is a fee for a return journey on the shuttle bus of £4 for adults and £2 for children.
The post code for this car park is RG2 9FW. You can also follow signs for Match Reading FC Park and Ride.
Families with children under the age of 8 are permitted to park in the Family Parking Area – spaces here are very limited, and must be booked in advance through the Reading Ticket Office. The post code for this car park is RG2 0FL
Supporters who are Blue Badge holders can access disabled car parking – this is charged at £5.
 BY TRAIN
The nearest train station to the Select Car Leasing Stadium is Reading Station. It located three miles away and the F1 Shuttle Bus operate between the stadium and station before and after matches.
The bus stop at Reading Station South West Interchange and is accessible from the station forecourt toward Tudor Road and Greyfriars Road. On the way back, the bus pocks supporters up from a designated bus stop just off Royal Way.
Return fares are £2 for adults and £1 for children.
As this match takes place on a Bank Holiday, supporters should take care to check all train and public transport running times before travelling.
NEARBY PUBS
There are no pubs near the ground but the stadium does have a mixed fan zone which opens 90 minutes before kick-off outside the East Stand. They also have a number of catering options.
There are some hotels which are within walking distance, and a bar called The World Turns Upside Down which is a 20-25 minute walk away from the stadium.
Opposite the stadium is a retail park with a Costa, KFC, and McDonalds for those looking for something to eat before entering the stadium.