Away Guide | Watford
4th October 2022
Fans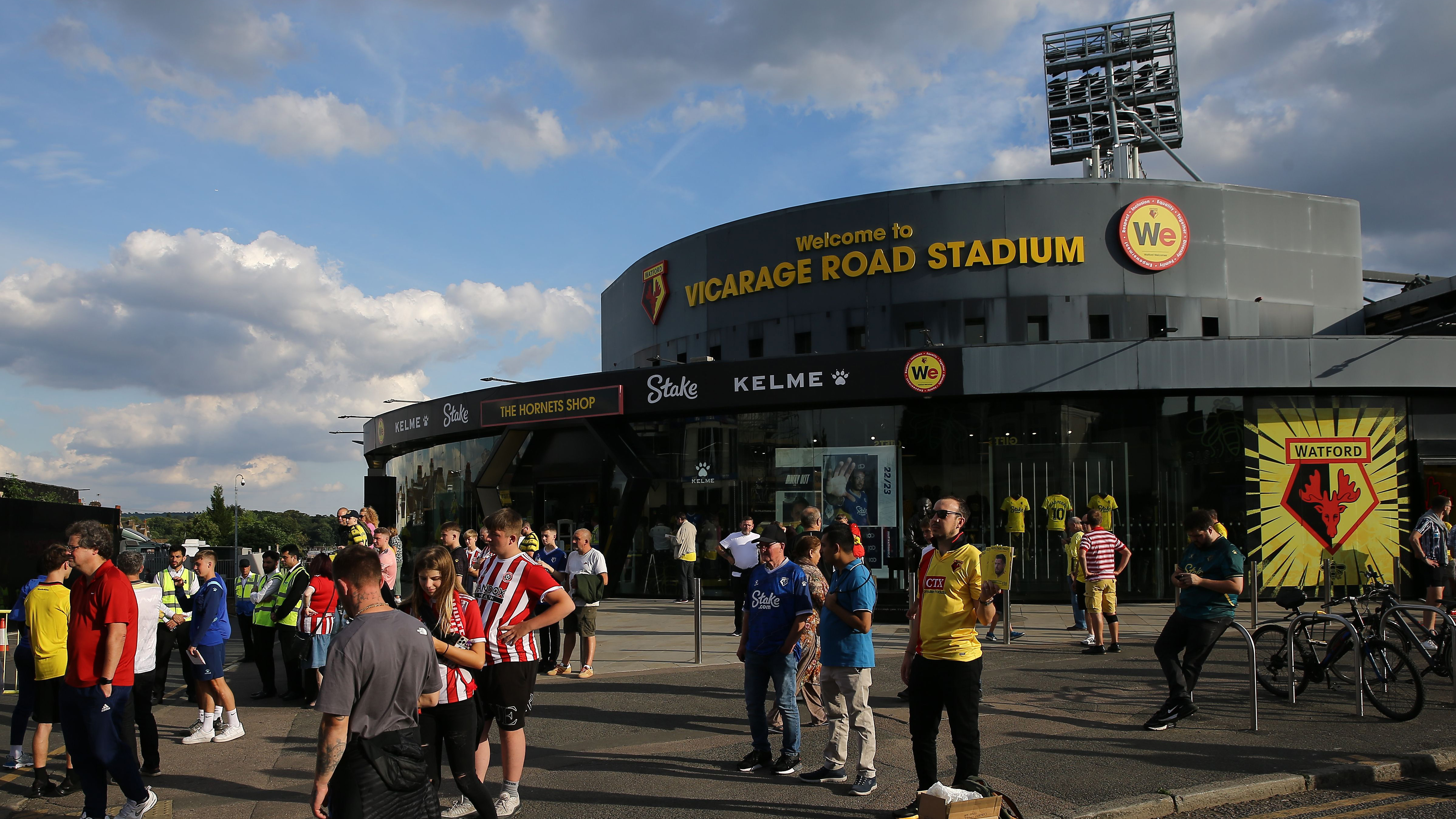 Swansea City travel to Vicarage Road to face Watford on Wednesday in the Sky Bet Championship. (7.45pm kick-off), and we have pulled together a handy travel guide for the members of the Jack Army making the trip to Hertfordshire.
WATFORD v SWANSEA CITY
Date: Wednesday, October 5
Address: Vicarage Road, Watford, WD18 0ER
Distance from the Swansea.com Stadium: 195 miles
TICKETS
Tickets for this fixture remain on sale.
SEAT ALLOCATION
Vicarage Road has undergone stand renovations as recently as 2015 with the opening of the Sir Elton John Stand, including subsequent improvements and additions to hospitality and reception areas.
Away fans are housed on the eastern side of the Vicarage Road stand, which is located behind one of the goals.
The facilities in the concourses are modern, however concourse areas can be quite tight for space if there is a large following of away supporters.
TRAVELLING BY CAR
There is no parking available at the ground for supporters and street parking is restricted for local residents.
Watford General Hospital has parking staff and security who monitor their car parks, please do not attempt to park on hospital grounds.
There are two park and walk options (both charged at £10 per vehicle) at Holywell Primary School and Westfield Academy. These should be booked in advance.
Alternatively, in the club's most recent away guide, they recommend car parks in Watford town centre which is a 10-minute walk from the stadium.
TRAIN TRAVEL
There are planned rail strikes on Wednesday. At the time of writing, there is no route open to fans looking to travel from Swansea to Watford on Wednesday by train.
Supporters are advised to find alternative travel plans and regularly check for updates.
SUPPORTER COACHES
Return coach travel for this fixture is available to purchase online through the Swansea City ticketing site, the service will depart from the Swansea.com Stadium at 1pm and is priced at £35.
Please note that under the traffic commissioners' guidelines for football coach travel, the consumption of alcohol is strictly prohibited. Should any supporter be found in possession of, or consuming alcohol during the trip, the driver has the legal right to return to the Swansea.com Stadium without those persons responsible, or for any other form of anti-social behaviour.
In addition, further sanctions will be taken against anyone found in breach of this rule.
NEARBY PUBS
The town centre is just a 10-minute walk away and it is recommended that away supporters head here for local pubs. Moon Under Water is the local Wetherspoons.
Closer to the stadium, an Irish pub called Odd Fellows on Fearnley Street generally welcomes away fans.
Information for disabled supporters can be found here while further information for fans visiting Vicarage Road is available here.