Azeem Abdulai | From being on the same pitch as Neymar to embracing the Swansea Way
20th May 2022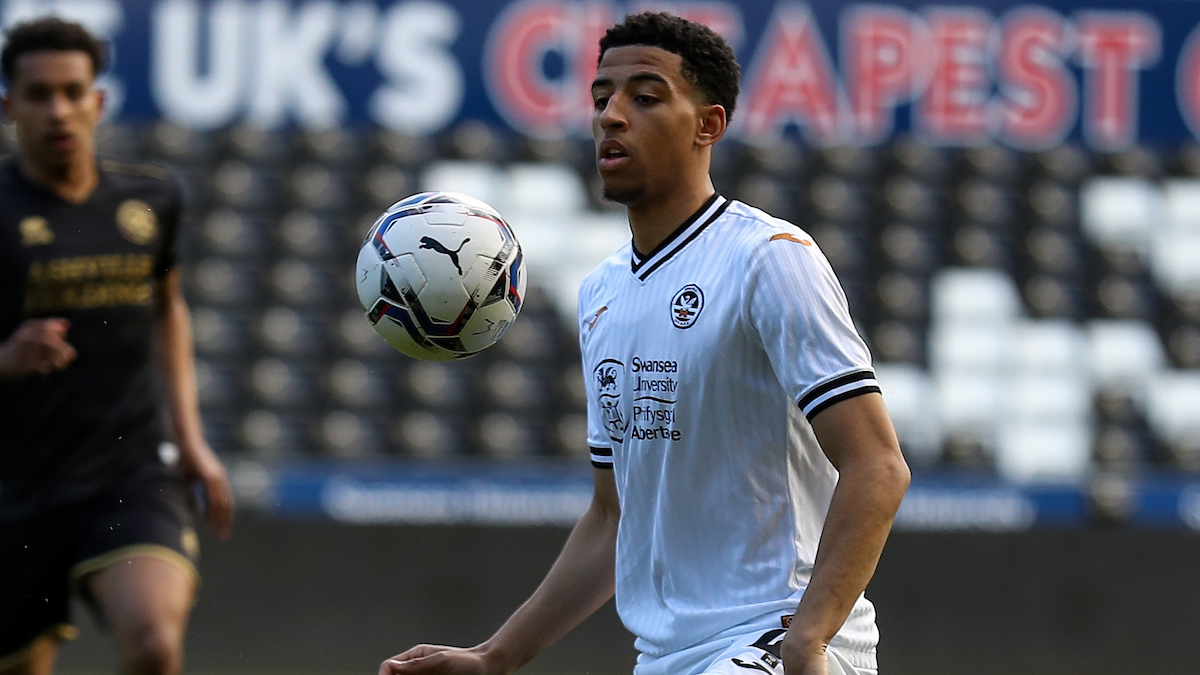 There are not too many players who can say they have been on a pitch with the likes of Lionel Messi, Neymar and Sergio Busquets amidst a crunch Champions League clash, but young Swansea City midfielder Azeem Abdulai can.
Not that the now 19-year-old actually got to lock horns with Barcelona's superstars on occasions when they visited Parkhead to take on Celtic, but Abdulai's experience of being a ball boy and holding aloft the Champions League logo as the famous competition's soundtrack played left a lasting impression.
It underlined his desire and determination to forge his own path in the game, and to be part of as many big occasions as he possibly can.
Abdulai's football journey has not always been plain sailing, and it has seen some tough times and heartache along the way, but he has emerged stronger from experiences with Celtic and Leicester City.
But, as he comes to the end of a productive first year in Swansea colours – which has seen him involved with the senior squad a number of times – he remains motivated to succeed and perform at the highest level possible.
And that spark was ignited as he stood and watched some of the world's greatest players from close quarters.
"I was the ball boy at a couple of the Champions League games, I got to do it at one of the Barcelona games and watching Messi and Neymar playing, there's nothing better than that," Abdulai explains.
"I also got to do the Champions League flag in the middle of the pitch before the game and I was just thinking how much I wanted to be there one day, to be playing in a big stadium in front of the fans."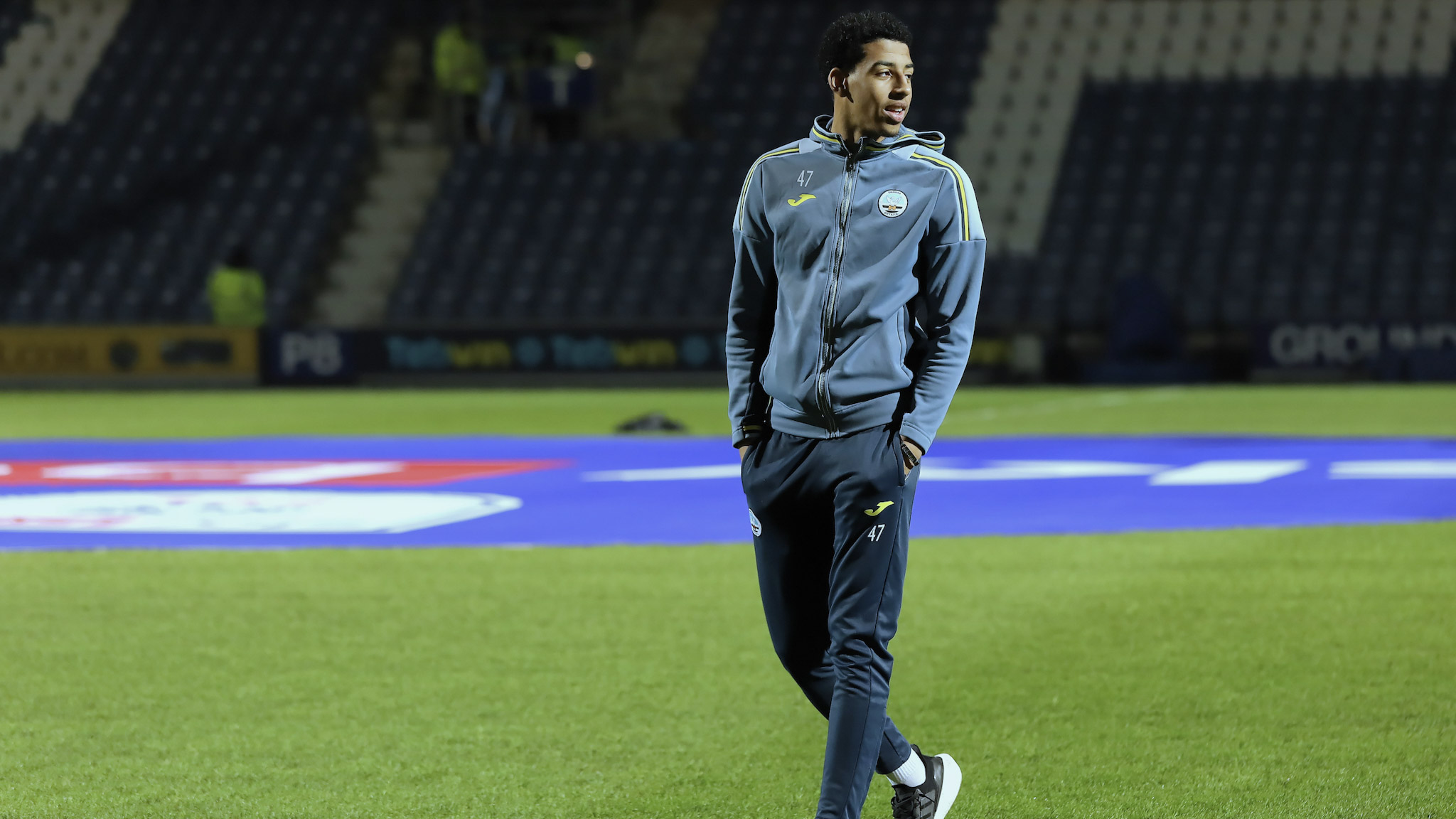 The road into football began with Abdulai playingin the park with his dad at the age of four, but he would soon find himself onto the playing field and into the sights of scouts.
But, when he joined an academy, it was not initially at a club. Instead, Abdulai was snapped up by the Jimmy Johnstone Academy, a charitable foundation and community and grassroots hub based in Glasgow.
The academy is named after the former Celtic great, who was one of the Lisbon Lions who famously secured European Cup glory in 1968, and has produced a number of talented players and coaches over the years.
"I joined my first Sunday league team when I was six, the Jimmy Johnstone Academy, and I was there for a few years," said Abdulai.
"I remember quite a bit playing there, as a kid you kind of just play wherever, I used to love scoring goals and I was playing as a forward and I just did my best to score.
"There were a few good players but I think I was the stand out player, quite a few of us got into teams up in Scotland.
"I was at the academy when I got scouted by Celtic. I was seven, but my Dad said I wasn't ready yet. When I was nine I got scouted again and I went in there, did a trial and got signed within in the first few days.
"When we got called in for the meeting and they said that they were signing me, I couldn't stop smiling, I went out after that for training, and I was just happy.
"Obviously, I was quite young and when you are young they just want you to enjoy it, I was just playing, having fun and trying to score goals as well.
"It was good to see the first team dominating at the time as well, when you're a young boy you get the chance to be a ball boy at the games and I was just watching them and learning, hoping I could be there one day."
Abdulai would be with Celtic until the age of 16 before being released by the club, leading to a period of uncertainty as he searched for a club, having trials with Brentford and AFC Wimbledon before Covid-19 lockdowns saw him return to Scotland.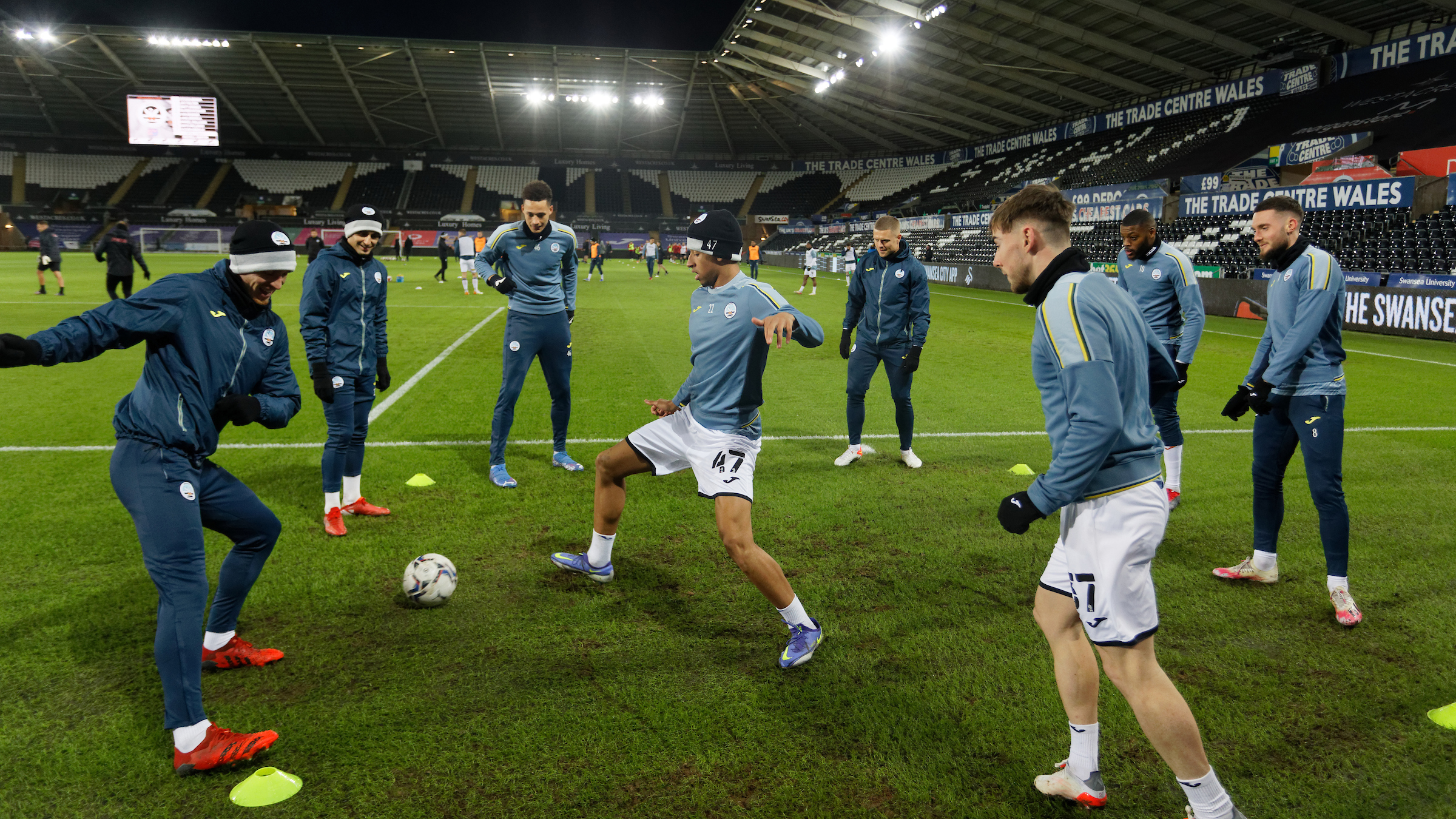 Despite the anguish of facing release from the club he had spent seven years with, Abdulai's parents would not allow him to mope or feel sorry for himself. Instead, they encouraged him to show the character to continue to chase his dream.
"I was heartbroken when I found out, as soon as I got told I didn't really speak to anyone, I just had my head down," says Abdulai.
"Because I was so young, I didn't know how to contain my emotions really, some days I would go in and I'd be upset. But when I reached the point when I had no team, that's when it really kicked in, with the realisation that I had to really work hard if I was going to make it as a footballer.
"I think it tells you a lot about yourself in how you come back from a setback like that, it shows you how mentally strong you are. I think a few boys unfortunately haven't took the same path I have and I think it's a credit to myself, my mum and my dad.
"My mum was upset for me after I was told I was being released, but my dad was the other way.
"He was like 'right it's time to get to work now, you need to go and get it'. It was so big for me, because I could easily have just gone into a normal job or done something I wasn't passionate about in life, but I think my dad just pushed me and that really helped me.
"I can't thank my parents enough, we would go and play games against teams like Inverness, which is like 300 miles away from Glasgow or something, but they would always come to watch me.
"They'd take me to training every day and every night, even when I was going to school I was going to football school for Celtic, I had to be up at 5.30am and they'd be up with me.
"I think it was like 15 miles for my family to take me from home to the training ground every time I was training, so for them to do that journey every day, coming to get me at 4pm in heavy traffic, it was just brilliant from them.
"If it wasn't for my mum and dad and the commitment that they made, I don't think it would be possible for me to be here today.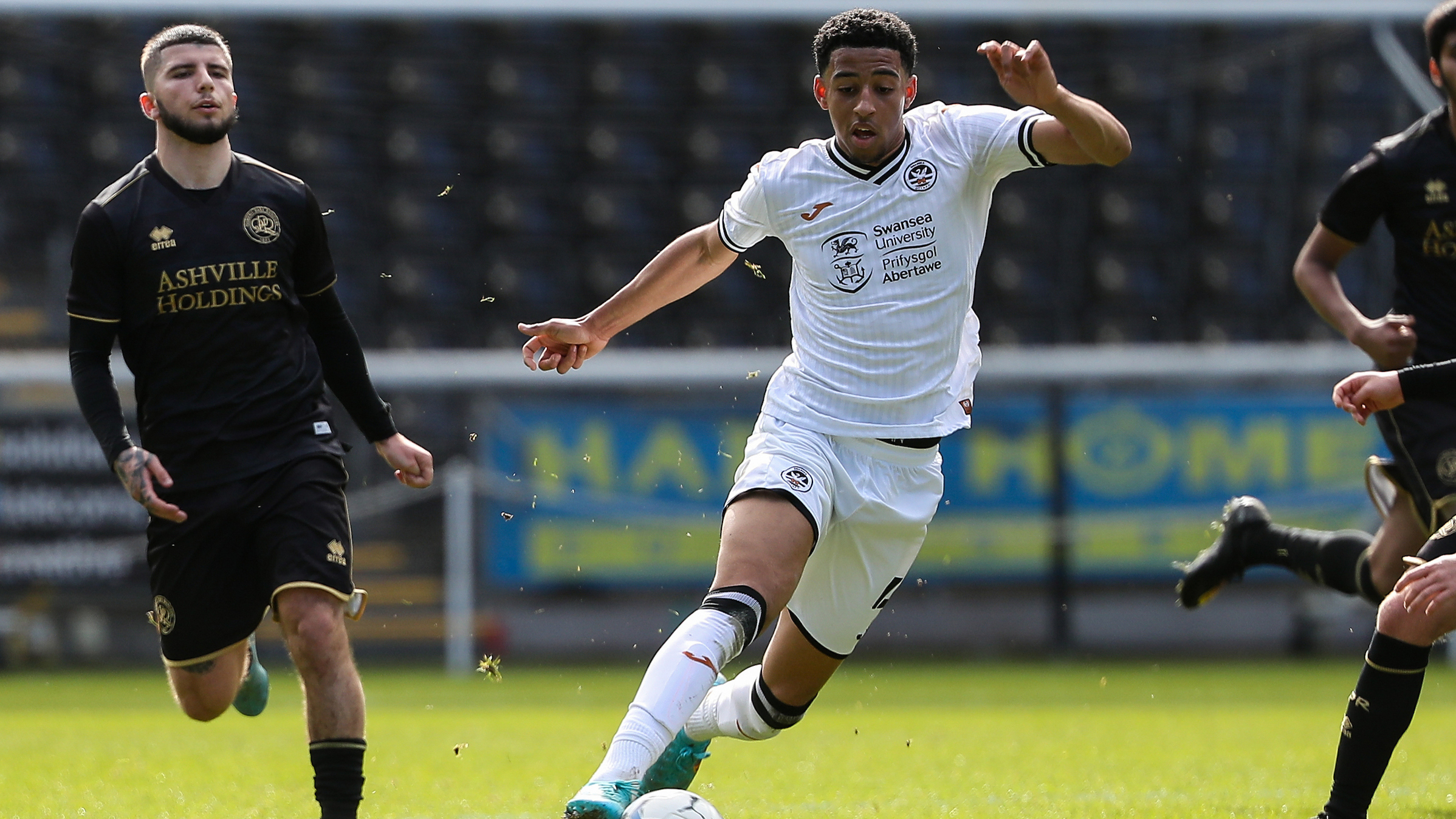 "They would always encourage me, telling me to keep going, keep pushing, when I didn't have a team and I was looking for a club they encouraged me to not give up.
"My mum is a cleaner, my dad doesn't work after he broke his spine in 2008, he was in the gym lifting weights when it happened.
"The way he dealt with that taught me that nothing against you will prosper, and that stuck with me."
After a number of trials and a period away from football due to Covid-19, Abdulai would eventually be picked up by Leicester City.
Despite facing an extended period without a contract, the Scotsman never had any doubts that he would find his way back into the game.
"I never had any doubts to be honest, I always thought that I was going to be a footballer," he said.
"When it fell through with Brentford I started to wonder when my next opportunity would come and whether I was good enough, but as soon as that was finished I forgot all about that, to be honest.
"I went up to Leicester for a week and a bit, I was 17 at the time but I went in with the under-23s and played a 11 vs 11 bounce match. A week after that I was offered a contract.
"In the first one or two months I was homesick and was having a couple thoughts of maybe going back home and trying to find a team in Scotland, but you have to make sacrifices if you're going to get where you want to get to.
"Now I'm fine with it, but it was difficult being away from family, I was living by myself at 16 or 17, so whenever I had the opportunity to go home and see them, or if they wanted to come down to see me, we would just arrange that."
Abdulai, who had played as a right-back with Celtic, found himself converted to centre-back with Leicester City, following a number of injuries to the squad.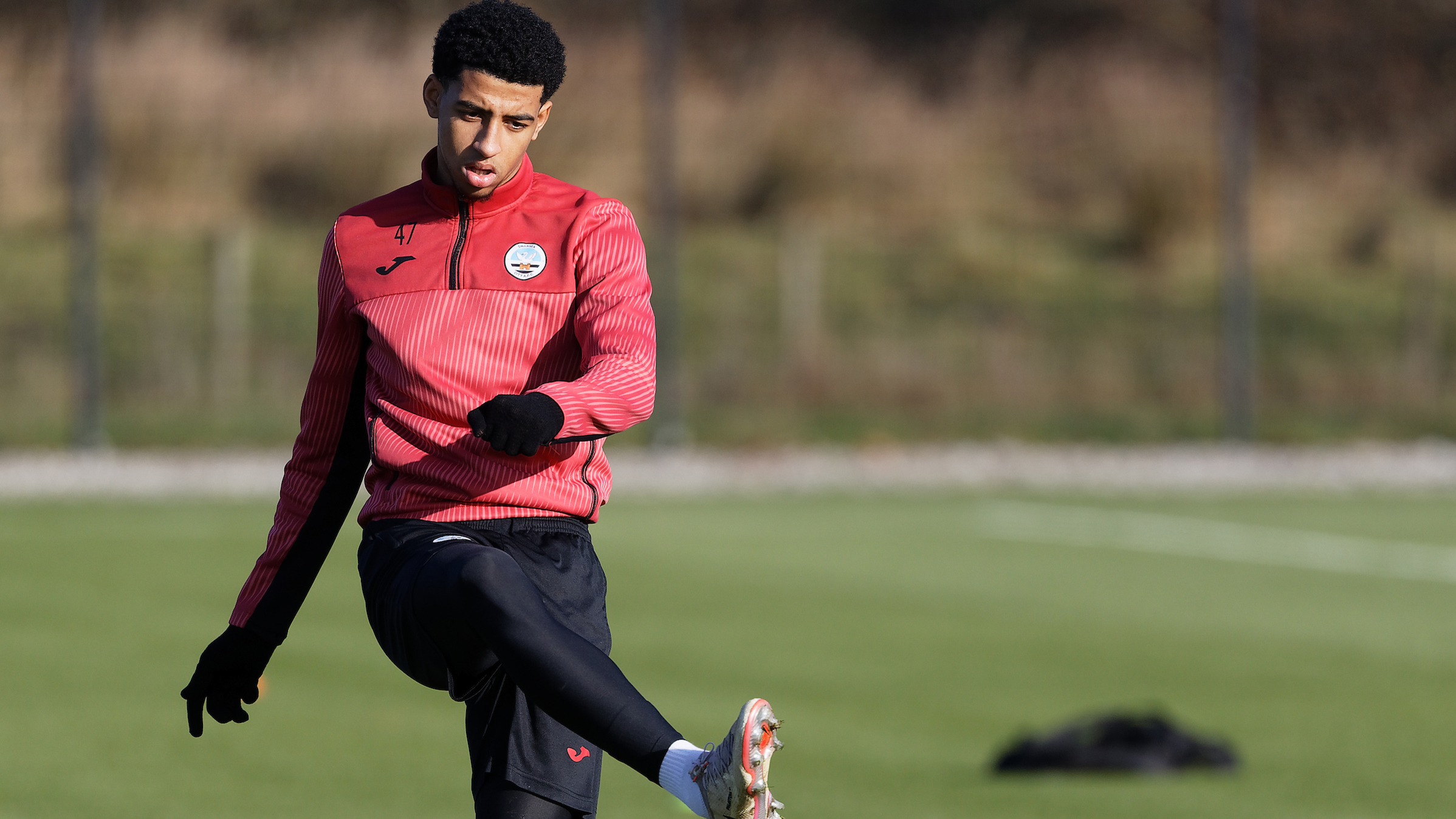 It may have started off as a temporary fix, but Abdulai soon found himself being a regular at the heart of the defence for the Foxes under-23s.
Despite feeling that he had impressed in the east Midlands, he was told that he hadn't done enough for a new contract and was released at the end of his first season with the club.
But Abdulai didn't let this news hold him back, and he was immediately on the hunt for a new home, one that he found very quickly.
"I found out I wasn't getting a contract in April and the week after I was coming down to Swansea for my trial," added Abdulai.
"I think that because I'd been released before, I was in a position where I knew what to do, I wasn't really worried, I knew I was going to find somewhere. I wanted to find somewhere before the start of the new season.
"I had a few trials lined up for after my trial with Swansea, but when I came here I knew straight away that I liked it. It's a good place, a good club and straight away I just wanted to sign here.
"Swansea was the first club I had a trial with, I played a trial for a game or two and then after the game I got offered a contract and I knew that I needed to sign it.
"When I came in and I was asked to play at central midfield I thought it was crazy, I'd never played in midfield in my life.
"I didn't know if I would be able to do it, but it's been a good eight or nine months now and I think I've come on massively in midfield.
Abdulai went on to become a regular for the under-23s, becoming more and more comfortable with his new role in the middle of the park and impressing with his maturity and diligence with and without the ball.
And in January, after just four months of playing as a central midfielder, Abdulai was called upon by Russell Martin to be a part of the matchday squad against Southampton in the Emirates FA Cup.
"I trained with the first team in October and then, after Christmas and New Year, I was told I was going to be up Fairwood for a bit, I've just learned so much and developed as a player.
"I wasn't really expecting it when (under-23s' coach) Kris (O'Leary) told me, I was kind of surprised by it.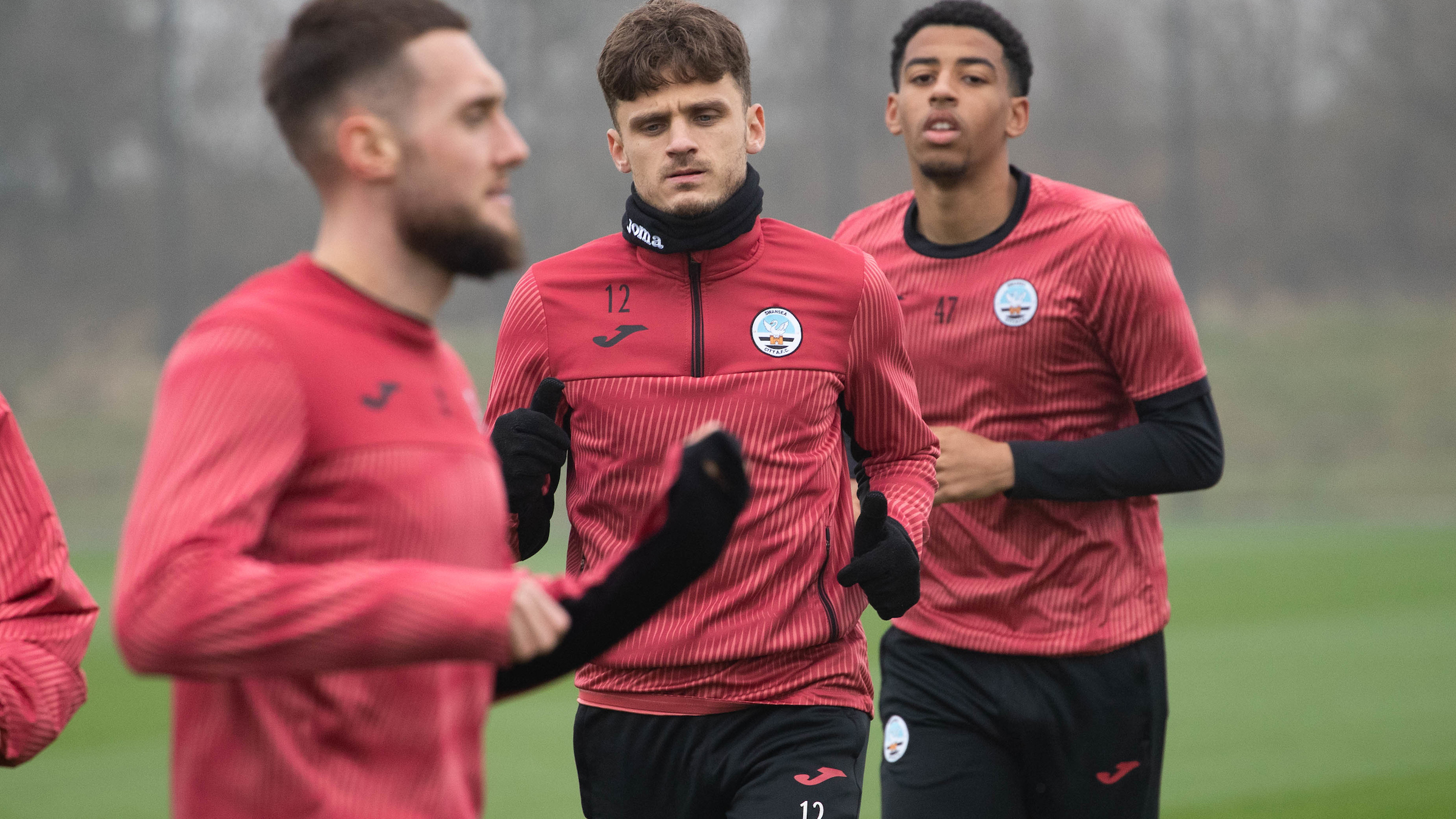 "Russell Martin told me that he liked what I'm doing with the under-23s, he told me to be confident and keep working hard and it will help me develop into a better player.
"I found out I was going to be on the bench against Southampton the day before the game, when I found out I was just buzzing, told my mum and my dad and they were buzzing too.
"I couldn't really sleep to be honest, I was quite nervous, I didn't come on but it was my first time with the first-team matchday squad.
"It was a great experience, unfortunately there were no fans for that game, but getting to watch and being with the senior team makes you want to be there even more.
"Off the pitch it isn't hard to step into that environment because I think they are all good people, and that makes it easier when you go onto the pitch because then you feel more comfortable and confident.
"Ben Cabango has been a big help, obviously he's one of the younger ones but he's been up there for a while, and Korey Smith as well, he looked after me when I went up to Fairwood for the first time. It was the same with Cyrus Christie and Joel Latibeaudiere, as well.
"Seeing players like Ben climb into the first team, I think that was one of the main reasons why I thought coming to Swansea was best for my career, there are quite a few players who have come through the academy, played loads of games and gone on to have good careers and it shows that there is a pathway here.
"I look up to players like Matt Grimes and Flynn Downes, obviously they are in my position, and I think they're two top players in the league.
"The task for me is to keep working hard, don't get ahead of myself and continue to learn and pick up as much as possible. I'm excited and really enjoying my football at Swansea. I want to keep improving and kick on from here."