Azeem Abdulai | I feel like I'm learning and improving all the time
24th March 2022
Under-21s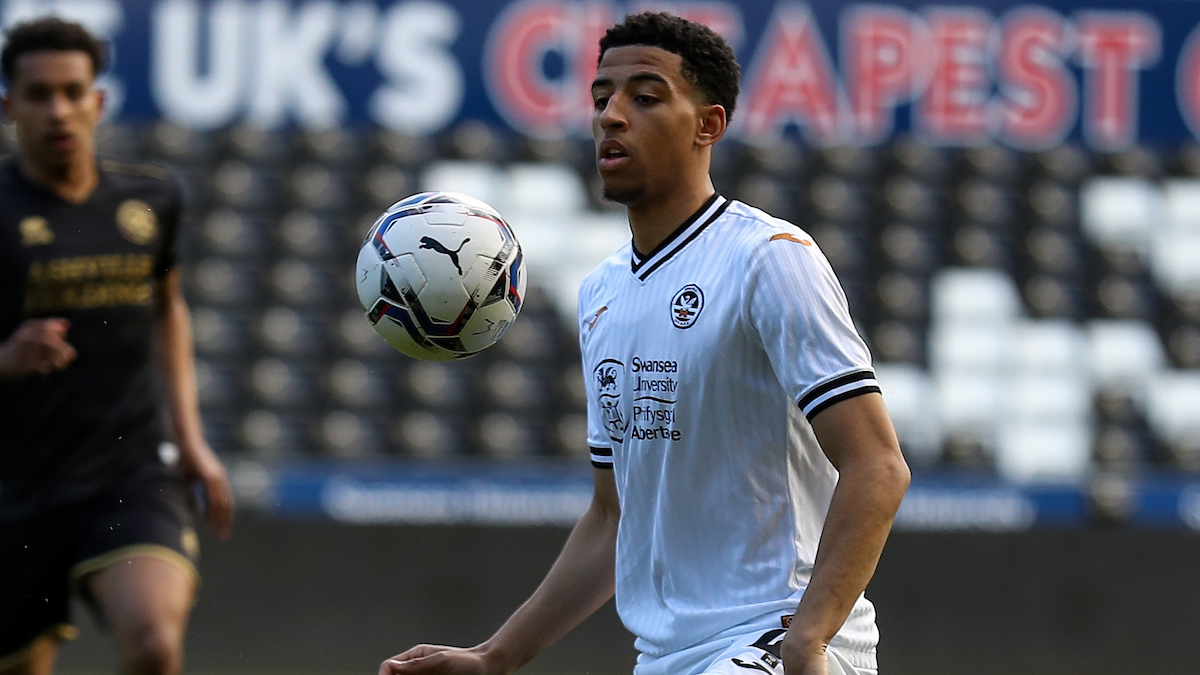 Swansea City Under-23s' midfielder Azeem Abdulai feels he and his team-mates have taken big strides this season, and is keen to continue the learning process as he looks to progress.
Abdulai, who had spells with Celtic and Leicester before joining the Swans last summer, has enjoyed a fine campaign and been rewarded with a handful of appearances in the senior matchday squad.
He was involved as the under-23s played out a goalless draw at Barnsley on Tuesday, despite being without a number of players away on international duty.
And he felt the tactical adjustment required against a direct home side was another lesson to take forward after a good start to 2022.
"I thought the game was a good learning experience for us, they brought something different in being kind of direct, and we just had to deal with second balls," said Abdulai.
"I thought there were positives and negatives in our performance, we had a goal ruled out for offside which I thought was tight, but we could have gone on and won the game.
"But it is about taking all these challenges onboard, understanding them and learning from to make us better as individuals and a team. That has to be the aim."
The fixture was held at Barnsley's Oakwell Stadium, giving the Swans their second taste of a Championship ground in as many games, with two more fixtures at the Swansea.com Stadium scheduled to take place in April.
Abdulai is relishing the opportunity to play in senior stadiums, and is aiming for a strong end to the season for the under-23s.
"Getting the opportunity to play at Oakwell and the Swansea.com Stadium is what prepares you for what first-team football is like," he added.
"The pitch is bigger and there is a bit of an atmosphere in the stadium, you can't get better than that.
"There's more space and I think, with the way that we play at Swansea, that's something that really benefits us. We break down teams, tire them out and even more space opens up.
"Obviously long term I want to be playing at the Swansea.com Stadium regularly, but for the next game I'm just hoping we can go and put on a show again.
"We've not won too many this season even though the performances have been there, I think we will be looking for a good end to the season with three games left and we'll be aiming to win them all."