'Back a Jack' returns for the rest of the 2020-21 season
10th November 2020
Club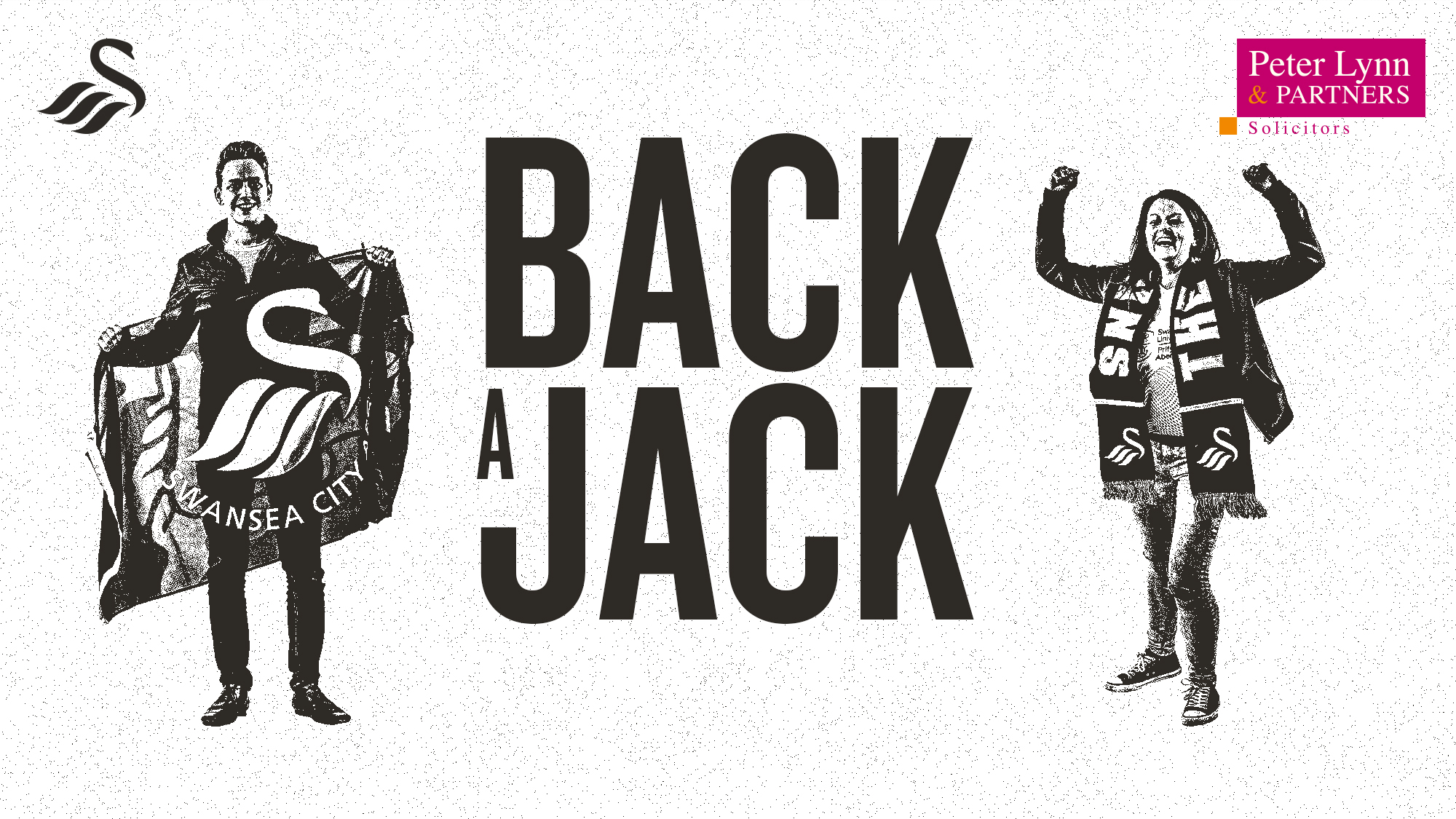 Following October's launch of our 'Back a Jack' initiative, we were overwhelmed with responses from Swansea City fans highlighting the level of support being shown to others, along with so much fantastic work being undertaken within the community. 
And, on the back of such a response, we have been inspired to continue to run 'Back a Jack' campaign as a monthly competition.
Peter Lynn & Partners - our official club partner - were blown away by the initiative and have kindly agreed to back the scheme moving forward. 
"This scheme is just fantastic and mirrors the values of Peter Lynn & Partners, being there for each other and supporting the wider community. We are thrilled to be involved," said Peter Lynn.
What is Back a Jack?
Swansea City launched 'Back a Jack' in October 2020 to help support Mind - the EFL's charity partner - highlight World Mental Health Day and to shout about the importance of talking about mental health.
'Back a Jack' is a chance for you to nominate a fellow supporter who you feel deserves recognition for their supportive attitude to others, or to highlight the important contributions they have made within our local community.
Swansea City's head of fan engagement, Catherine Thomas, said: "The recent 'Back a Jack' campaign really showed us the amazing work being done in our community and, as such, we have decided to extend the scheme for the remainder of the 2020-21 season.
"We cannot wait to see the nominations each month and thank our supporters for truly being champions of our community."
How to nominate
Simply email us your nomination, with as much detail as possible, to support@swanseacity.com by the 20th of each month.
Any nominations received after the 20th of a given month will roll over into the next month's entries.
The winners will be announced at the beginning of the following month and will receive exclusive club prizes in recognition of their contribution, along with being featured in our matchday programme.
Further support and advice on mental health
For more information on the EFL and Mind's charity partnership visit - https://www.efl.com/-more/all- about-the-efl/official-charity/
If you need support from Mind, visit Mind.org.uk for information and advice. You can also talk to Mind via the confidential Infoline on 0300 123 3393 or text 86463.