'Back a Jack' winner Alfie heads to Fairwood to meet the Swansea City team
25th February 2023
Club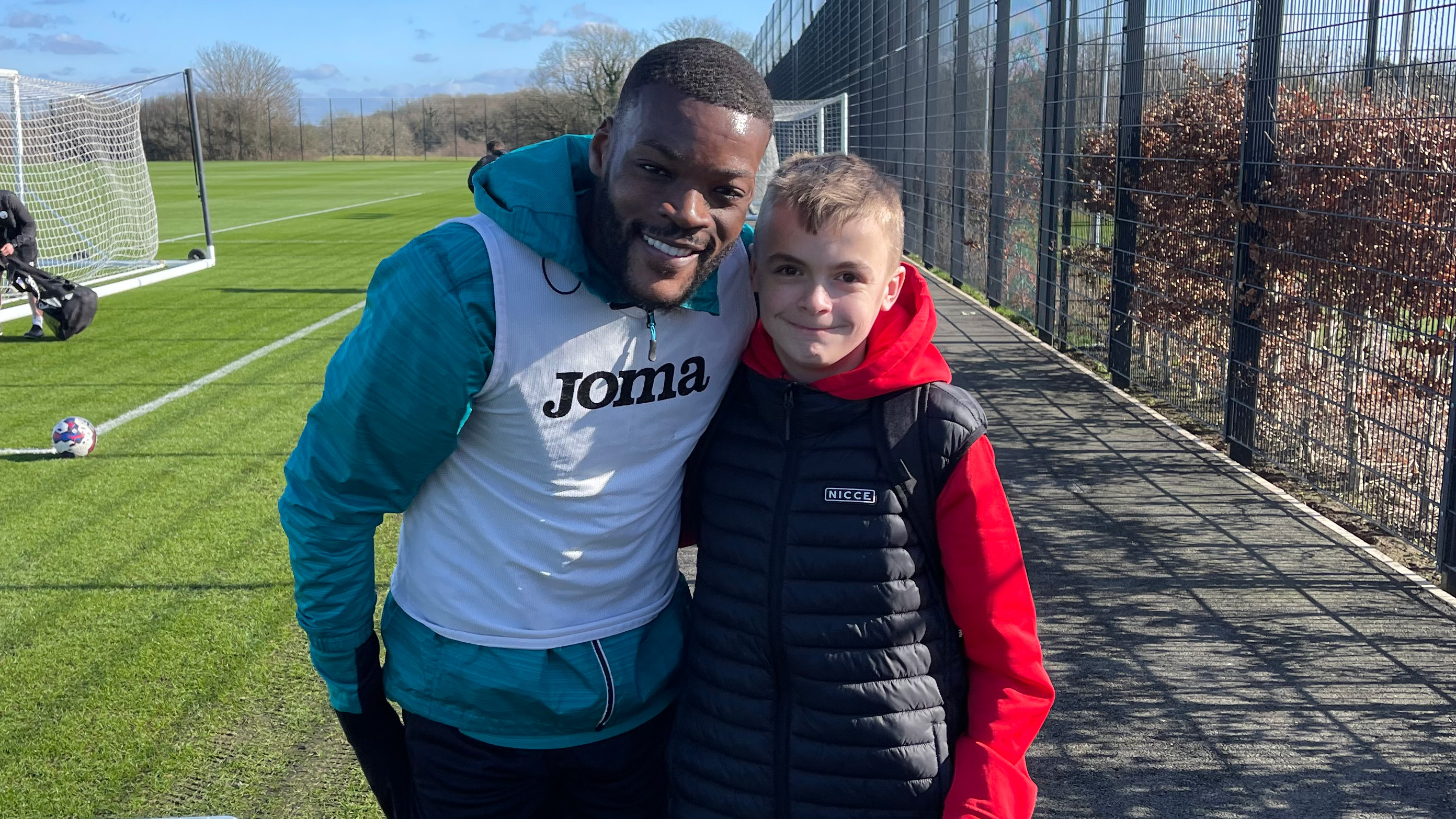 Swansea City fan Alfie James was the winner of the club's supporter reward scheme, Back a Jack, which saw fans nominate fellow Jacks for going above and beyond, and he recently got to enjoy the prize for his efforts.
Alfie was able to enjoy a tour around the club's Fairwood training ground, and the chance to watch training and meet the players.
East Stand season ticket holder Alfie was nominated for the prize by a friend of the family, Joseph Slater, for his incredible fundraising efforts which saw him raise more than £2,000 for charity.
The then-12-year-old, who hails from Clydach, climbed Pen y Fan to raise money for Brain Tumour Research - a charity close to his heart.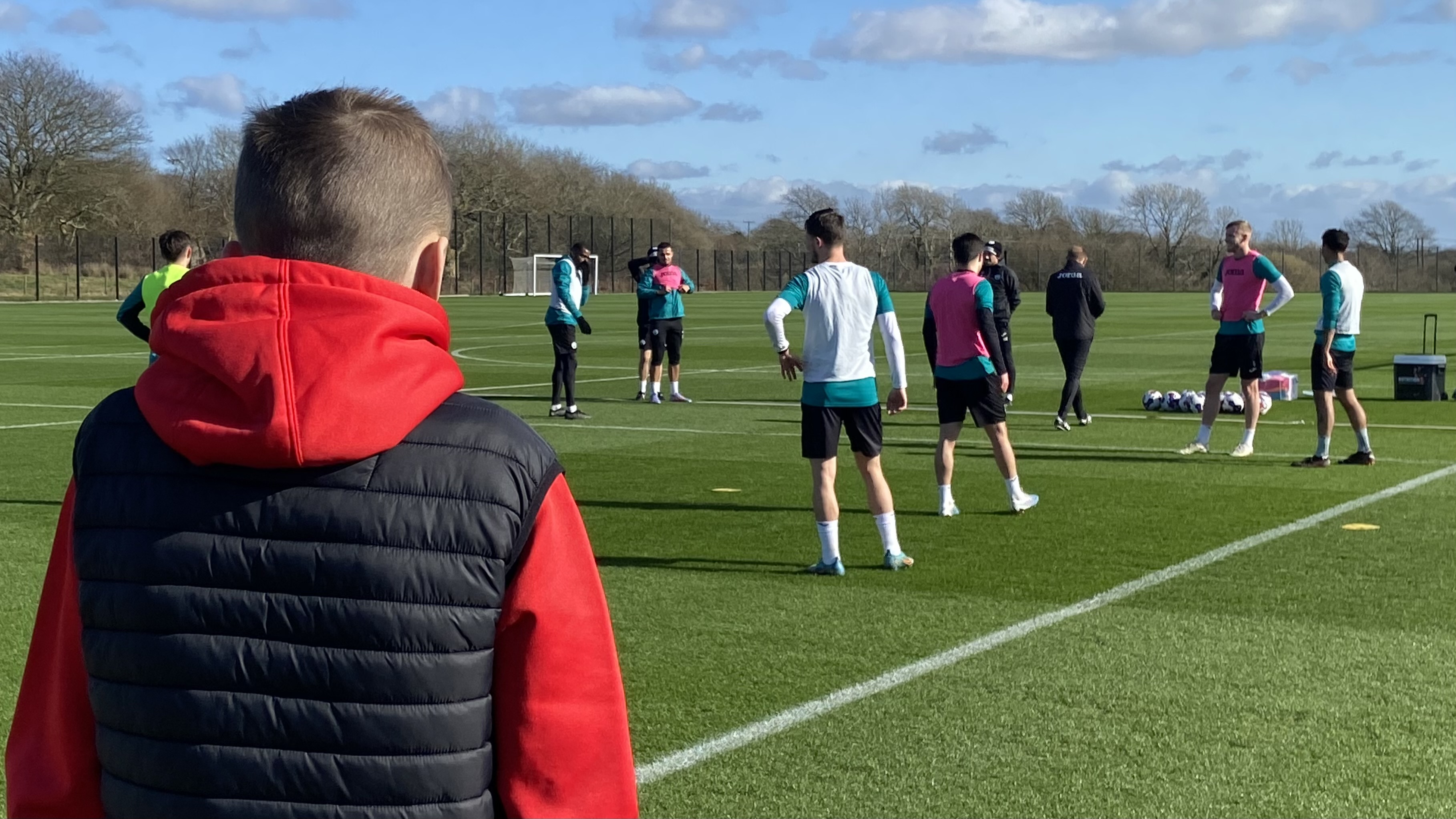 "I climbed Pen y Fan to raise money for a brain tumour charity because my dad died from it," Alfie explained.
"We raised more than £2,000 for the charity so my family friend nominated me [for Back a Jack] because I'm a massive Swansea City fan.
"I was invited to the training ground, I was shown around and then we went up and watched the players training and I got my top signed by all of them."
As well as watching training, Alfie met a number of the players with midfielder Ollie Cooper taking extra time out to chat with the young fan.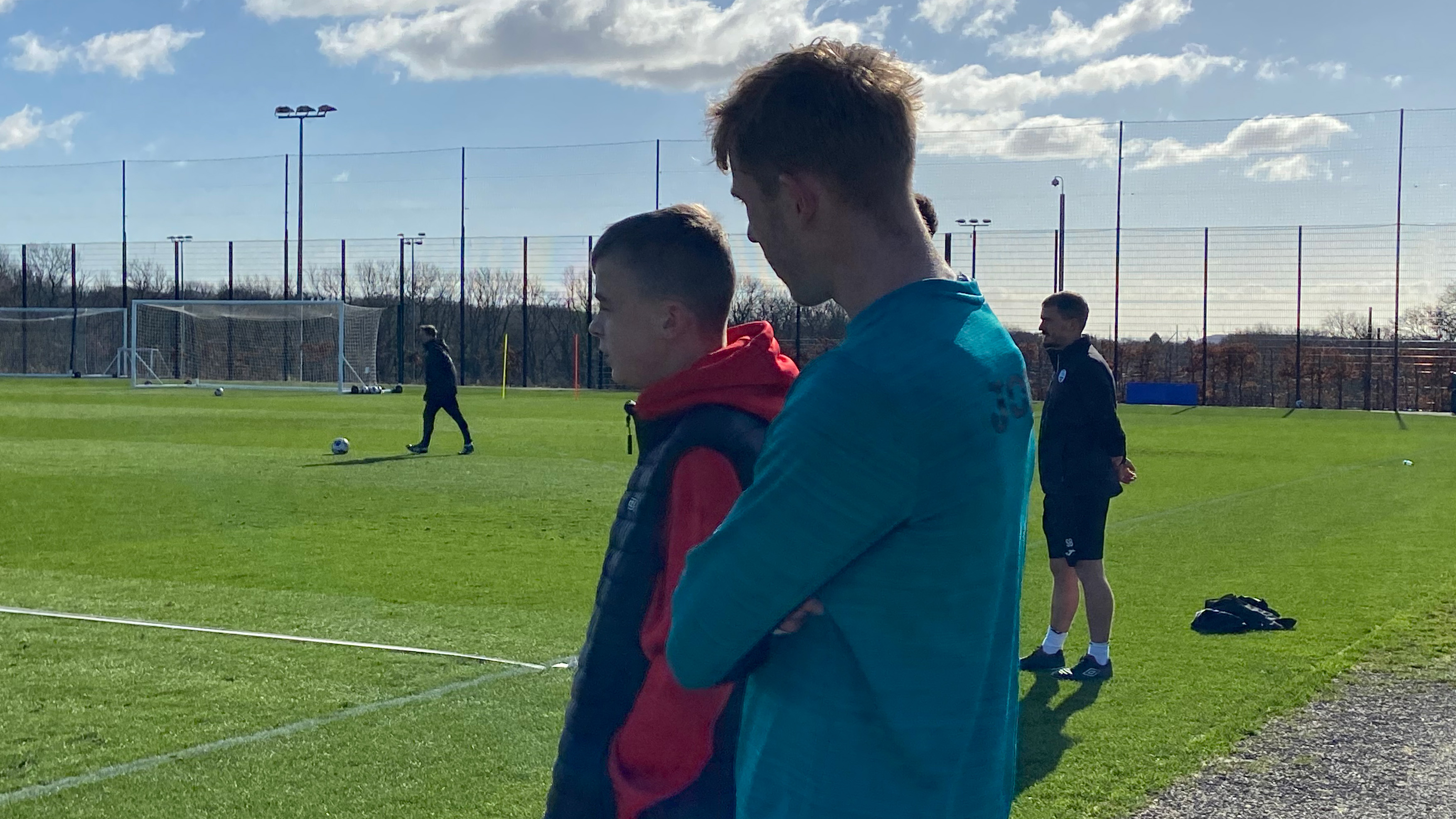 "It was very nice [to chat with Ollie]," he added.
"He was asking me about school, who my favourite players are and whether I play for a team.
"I've enjoyed my day a lot, I met all the Swans players and met everyone. I've loved it."