Ben Cabango | Intensity a key factor in good form
17th April 2022
First team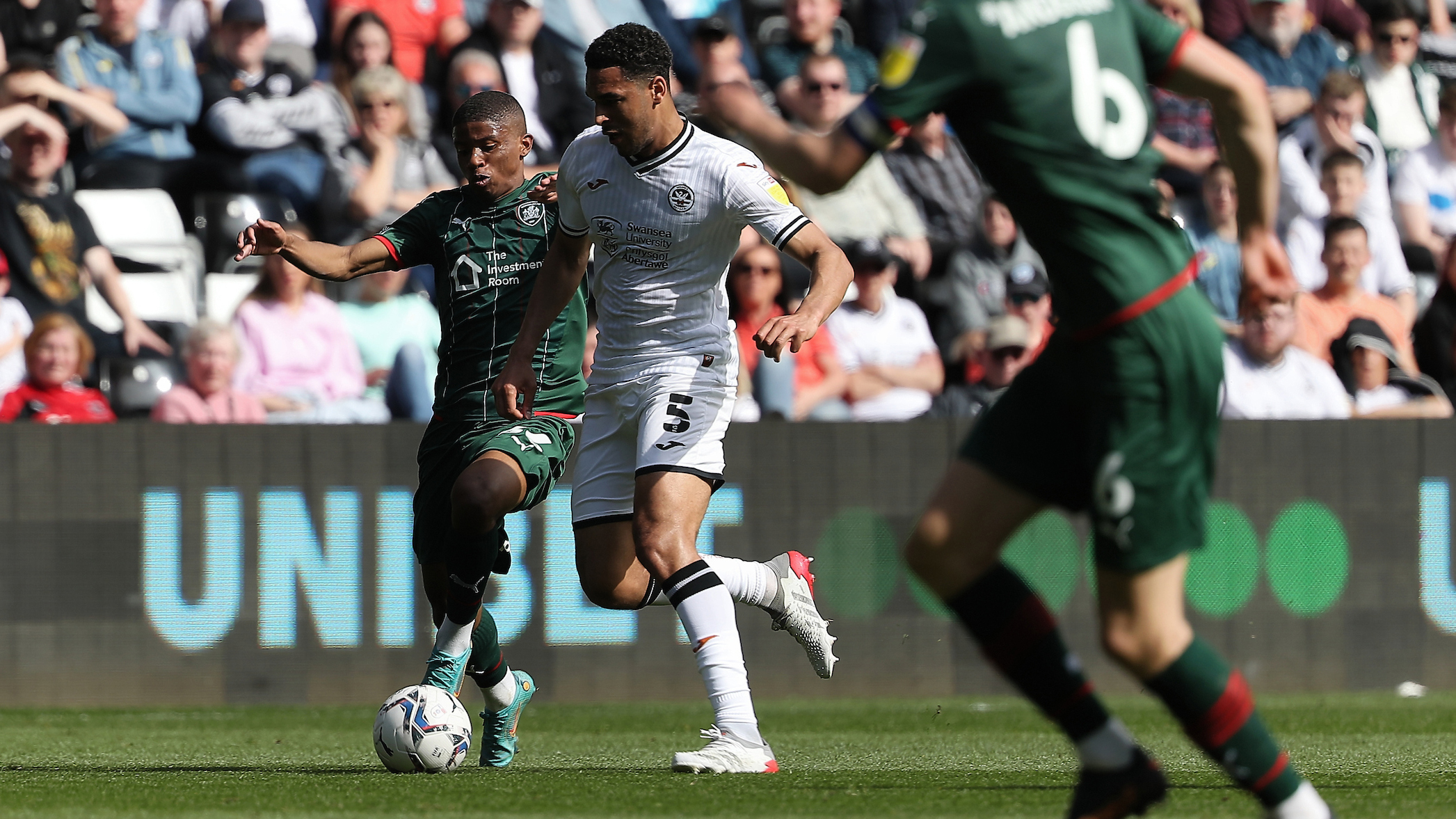 Ben Cabango believes his improvement in the intensity in his play has been a big factor in his excellent recent run of form for Swansea City.
The 21-year-old centre-half has been one of the stand-out performers for the Swans over the second half of the season, and was again in fine form in Friday's draw against Barnsley.
The Wales international has spoken of how much he feels he has developed under head coach Russell Martin, and he is fast closing in on bringing up 100 appearances for the Swans.
And he feels he has made particular strides in his focus and energy over the course of a transitional season.
"I think I've got more and more confident as the season has gone on. Definitely in possession, that's a thing that I've improved and going into the season it was something I wanted to improve," he said.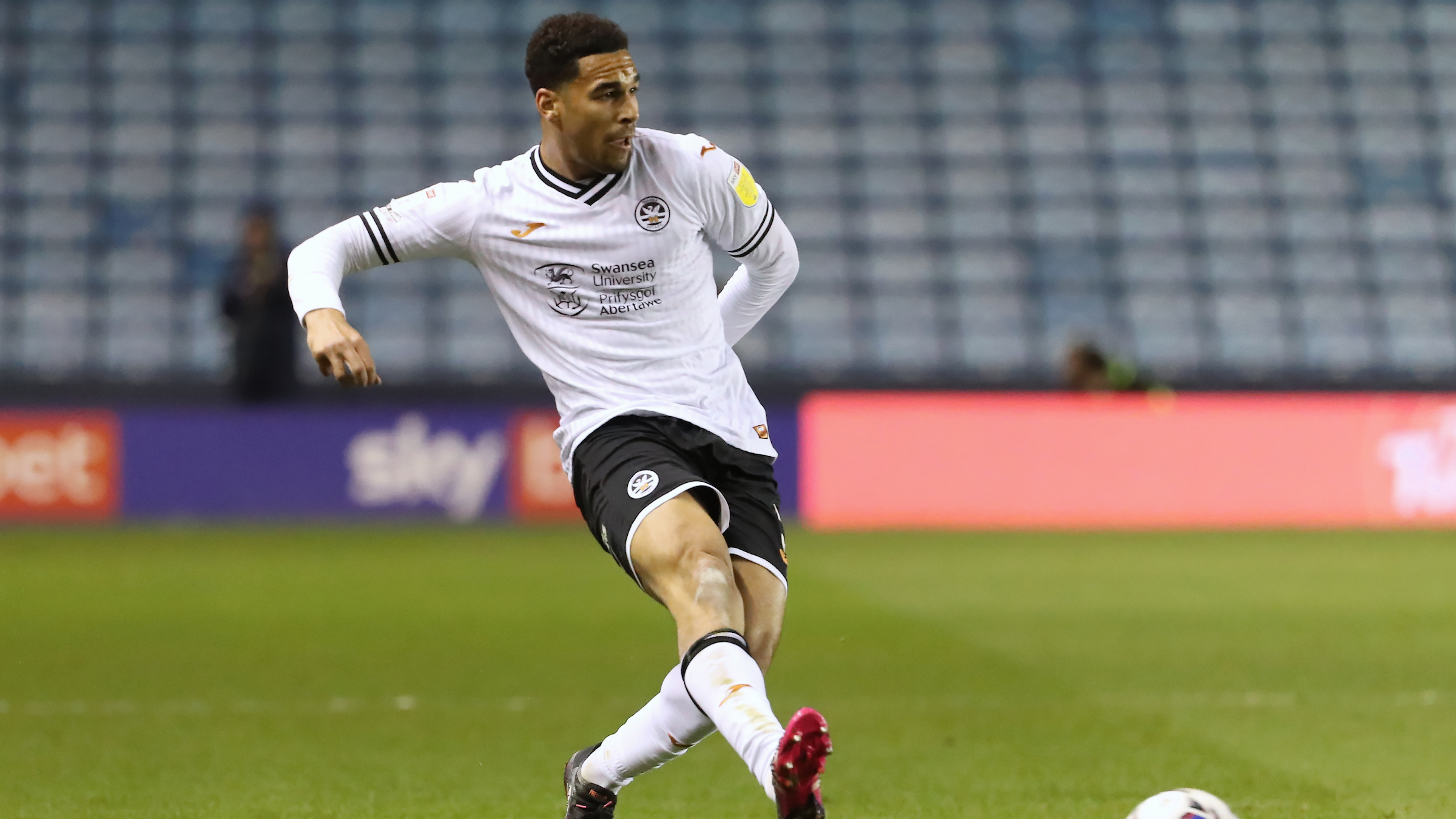 "I think it's just those little bits of intensity which is something the gaffer always gets onto me about.
"He knows that when I'm intense, that's when I'm at my best. I need to keep the short movements and always want the ball.
"I feel like when I'm confident and want the ball, I tend to play the right passes but sometimes when I'm playing within myself, I'll make stupid mistakes and try to force stuff.
"When I'm confident, I know what I'm doing and have control in my game."