Ben Lloyd | It's all clicked for us in these last few weeks
28th April 2022
Under-21s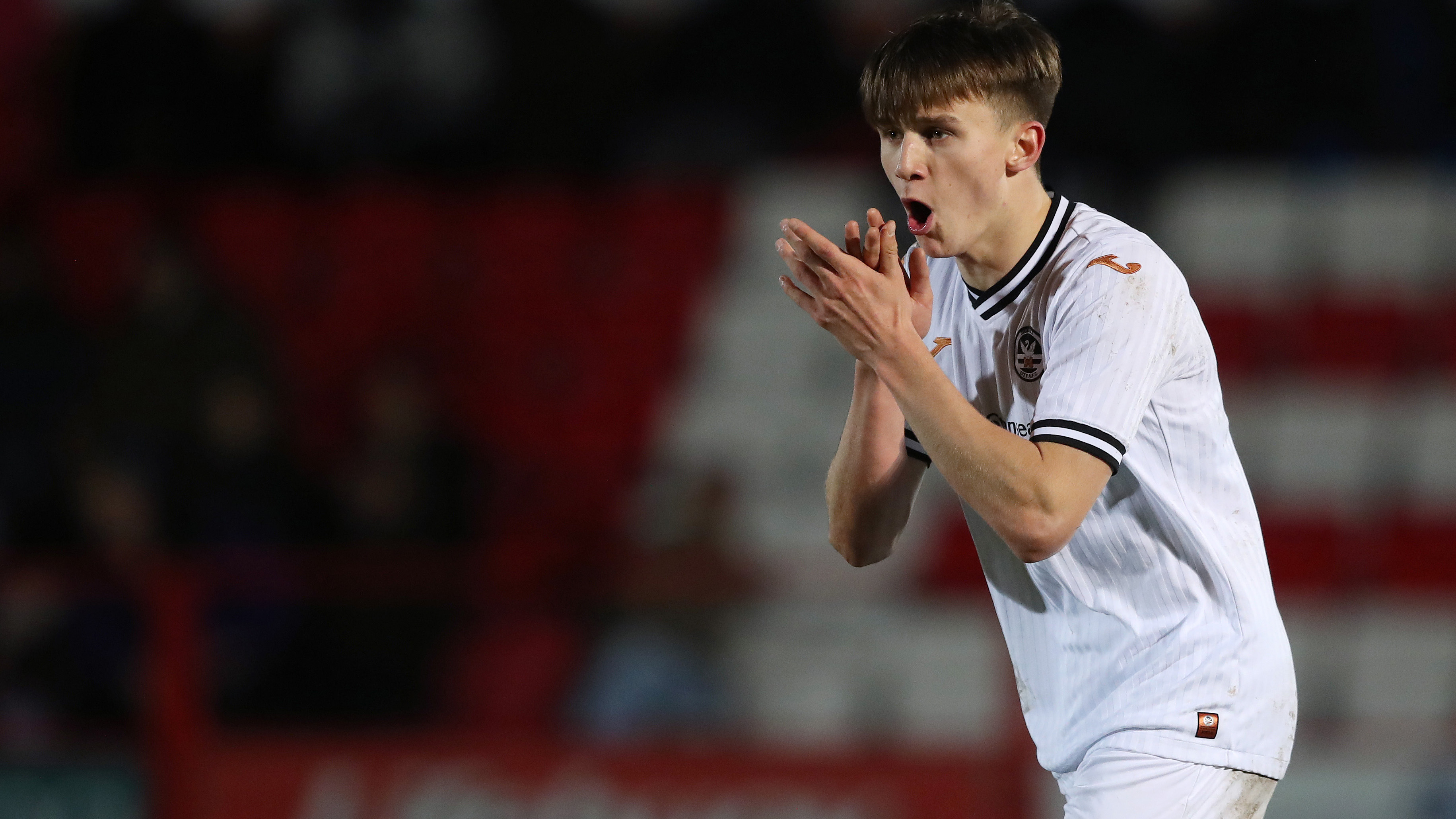 Swansea City Under-23s midfielder Ben Lloyd feels that his side have been unplayable at times as they finished their season with a draw at Wigan Athletic to stretch their unbeaten run to five.
Having lost their two goal lead following a red card to Azeem Abdulai, the Swans dug in to earn a point from the contest and could have snatched it at the end with a few late chances.
Cameron Evans' brace put the Swans ahead. The first came from a corner, Joe Thomas headed across to him and Evans converted while his second was a coolly taken penalty which brought him to three goals in two games. 
But a sending off for Abdulai allowed the Latics back into the game, with Charlie Hughes converting from two set pieces for the home side.
The Swans held strong for the final fifteen minutes of the game to hold onto a point at the DW Stadium, their fifth game without defeat in the Professional Development League.
Lloyd praised his teammates for digging deep to earn a point and felt that his team have made incredible progress throughout the season.
"Towards the end the boys had to dig in deep and we can certainly be proud of our performance, especially in the second half," said Lloyd.
"I think the boys dug in deep at the end, we got off to a good start 1-0 up from a corner again, managed to get the second from a penalty and I think some decisions went against us but that's just how football goes.
"We are trying to play the way that the first team play, and it's just clicked in the last couple of weeks, especially on Monday we showed how good we can be.
"Today we had spells of possession where they couldn't get near us and it just shows that when it works it works and we are unplayable at times.
"We've been working on our corners, Paul Wavell and Joe Stephenson have been onto us all season about getting a goal from a corner and I think two in two games will keep them happy.
"For the under-23's the season was tough to start with but playing this style of play was always going to be tough, these last couple of games of the season we've been unplayable at times, and I just think we've been really good.
"For myself it's obviously been a bit up and down, I've been playing under-18s and under-23s but I've just enjoyed it all season, there have been some tough times but that's how football goes."