Bid for a match worn shirt and support the Royal British Legion
6th November 2022
Club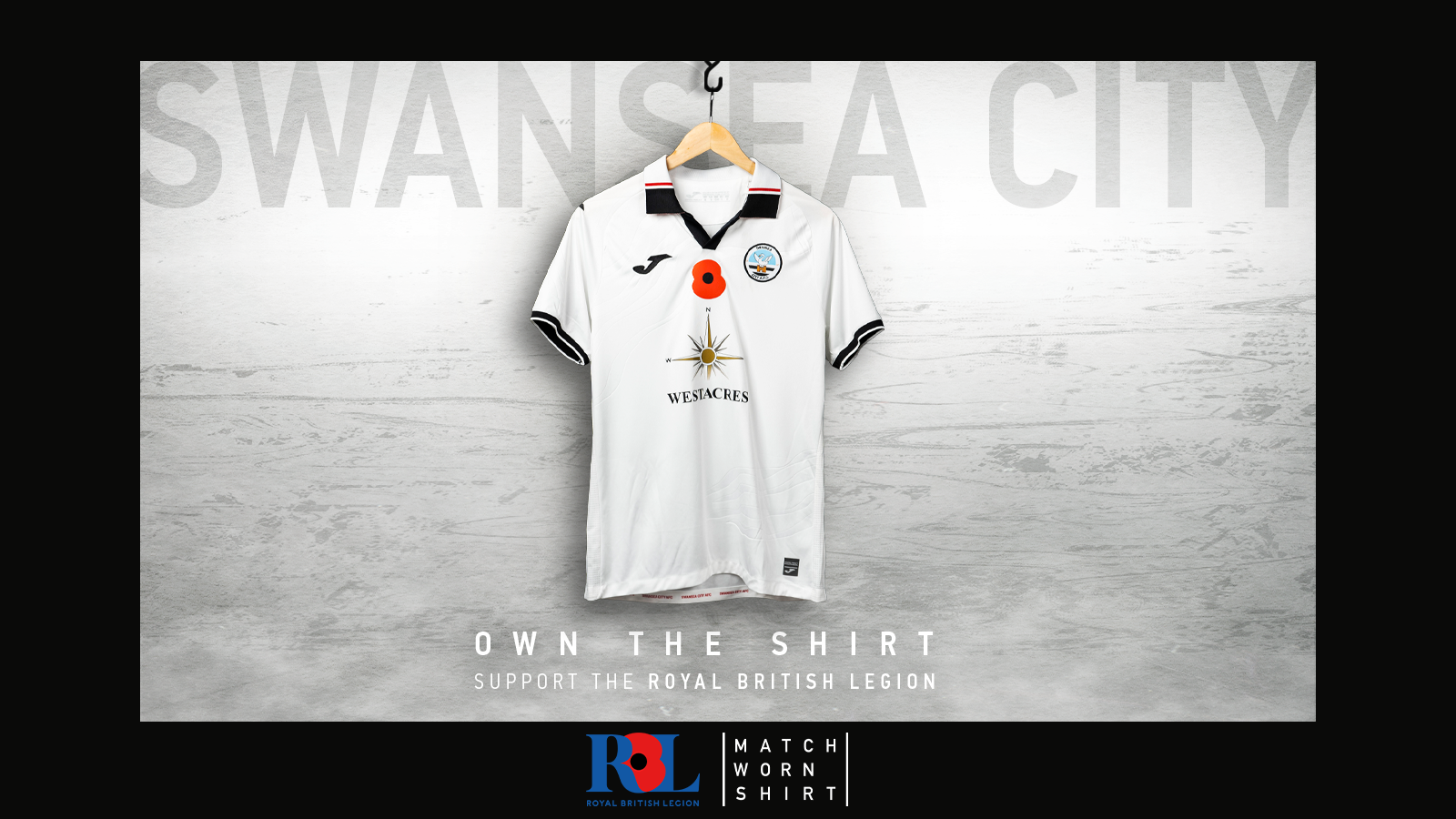 Match worn Swansea City shirts from the dedicated Remembrance fixture on November 5 are now being auctioned by MatchWornShirts with money raised going to support the Royal British Legion.
Football has once against come together to show unity in its support for the Armed Forces with players across the country proudly wearing the poppy on their shirts in the lead up to this year's Remembrance weekend.
Shirts worn by Swansea City players in Saturday's match are now available to bid on in a live auction.
To bid, simply click on the button below.
Don't miss this opportunity to own a unique piece of memorabilia whilst supporting the Royal British Legion's vital work.