The Boot Room wins Best Football Community Scheme at Football Business Awards
27th May 2022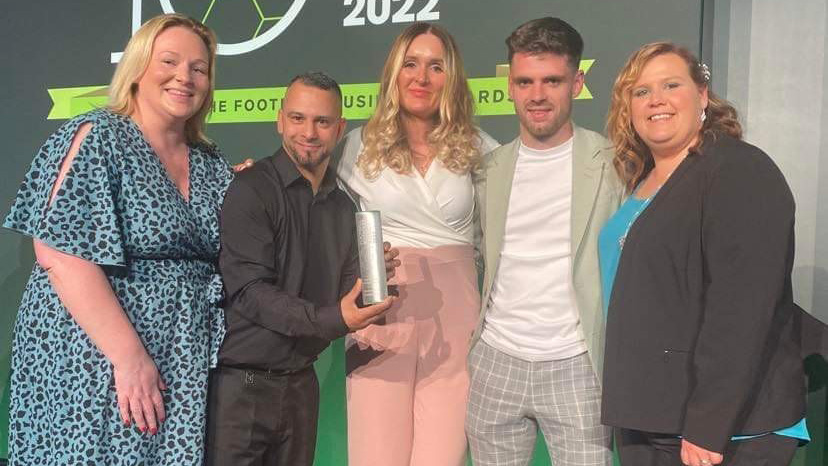 Swansea City and The Boot Room have won the Best Football Community Scheme award at the Football Business Awards
The event, which took place on Friday, aims to recognise the unsung heroes behind the scenes who help to shape the football industry with many of the awards focusing on football's social responsibility.
Swansea City – together with The Boot Room – saw off competition from Chelsea, Southampton and West Bromwich Albion to claim the top prize.
Leicester City's charitable arm – Leicester City in the Community – came second with its programme committed to positive mental health and LGBTQ+ inclusion, while a Crimestoppers initiative backed by Merseyside clubs Liverpool, Everton, Marine and Tranmere Roves came third.
The Boot Room was the idea of Swans fan Carl Bradley, who wanted to help provide football boots for children whose families were unable to afford to kit out their young footballers.
Looking to ensure that the community's young players were not prevented from participating in the game they love due to a lack of equipment, Swansea City and a number of local businesses backed the scheme by acting as drop off points for donated boots.
The initiative to help children and young adults in Swansea and the surrounding community has now been extended to include The Kit Room until 2024, which will allow families to have access to kit and boots for their children should they have financial restrictions and need support.
There are 18 drop off locations in Swansea and we have created 3 physical boot rooms at local football playing centres where children can drop off and pick up free boots when they need them.
Rebecca Edwards-Symmons, head of commercial at Swansea City, said: "On behalf of everyone at the club, I'd like to congratulate Carl and everyone at The Boot Room on their achievement.
"His team's tireless work has already helped so many people, not just in Swansea but across the UK, to access footwear and break down barriers to playing football. It's wonderful to see those efforts being recognised nationally.
"The club has enjoyed a special relationship with The Boot Room for a number of years now and we look forward to working with them for many years to come."