Brandon Cooper | We need to manage games better
14th November 2022
Academy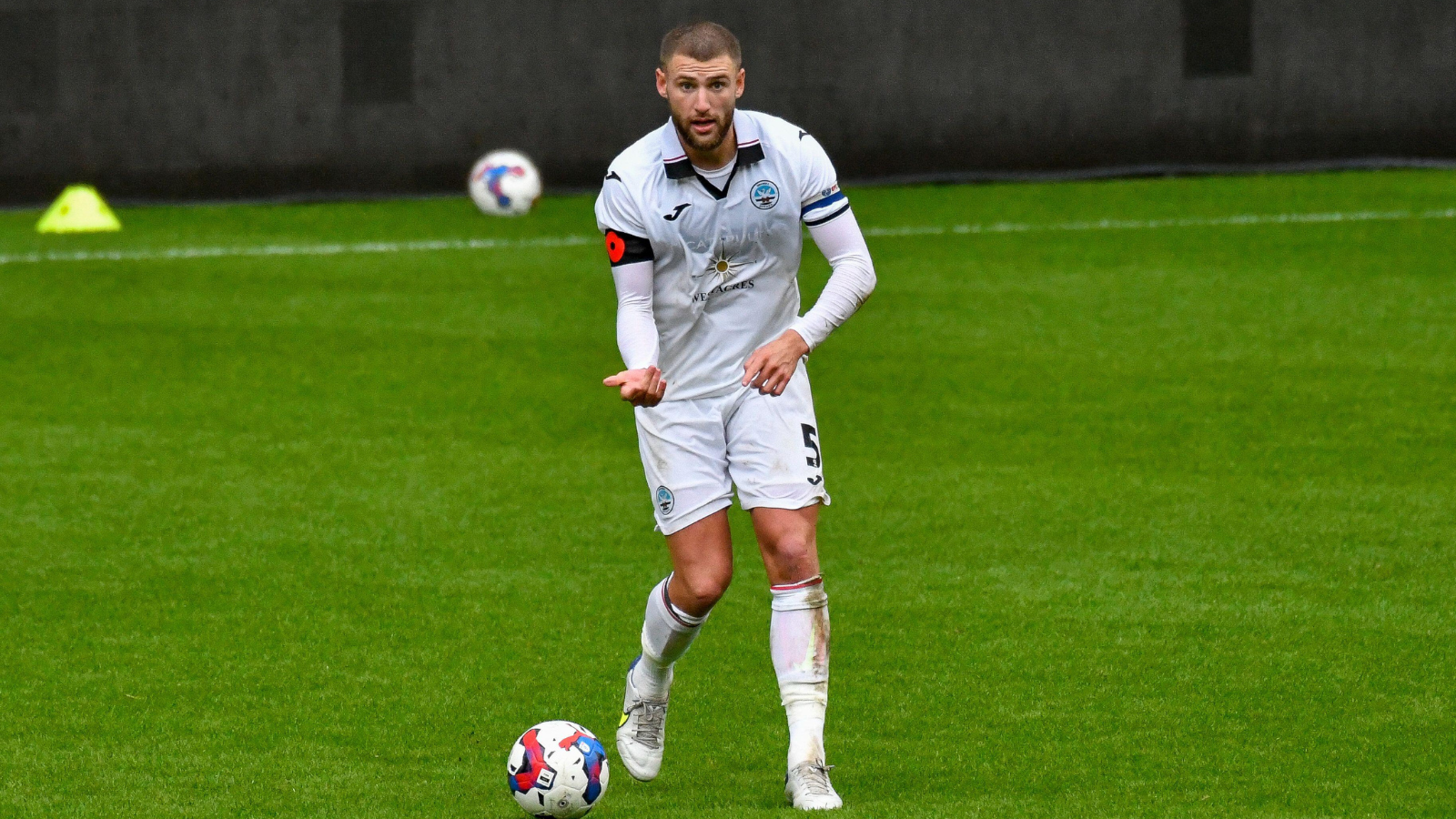 Swansea City Under-21s captain Brandon Cooper says the development side have to improve their game management after seeing their winning run brought to an end by a Coventry City fightback on Friday.
The Swans had looked to be on course for a sixth-straight win when they surged into a 2-0 lead courtesy of an own goal and a finish from Tarrelle Whittaker.
However, the Sky Blues hit back in the second half and punished the home side for some sloppy moments as they secured a 3-2 victory and ended Swansea's unbeaten home record in the Professional Development League.
And centre-half Cooper cut a frustrated figure as the Swans missed the opportunity to put another three points on the board. 
"We need to manage the game better and use a bit of experience to get up the pitch and see the game out", said Cooper.
"I think complacency can creep in at times. Ultimately, I think everyone knows that they can play better in all departments. That's on the ball, tackling and working a bit harder so we can get out and get up the pitch. 
"It was a difficult second half. They started fast and we started slow, and it let them gain a foothold in the match. 
"It was general sloppiness from us. It was disappointing to lose after the lead we had built up in the first half.
"Some of their finishing was good, but we gave them a lot of chances. There were a few good blocks, but generally we need to be better and hopefully the boys will learn from it quickly and put things right. 
 "Two goals should be enough to win the game. If we can keep the scoreline at zero or one against, we're going to give ourselves a greater chance of winning as many games as possible. Conceding three just makes it such a tough ask to go and win a game.
"We need to look at that back and take it forward to look how to cut out the sort of goals we conceded."