Brett Johns ready for Dublin bout after Swansea.com appearance
23rd September 2022
Fans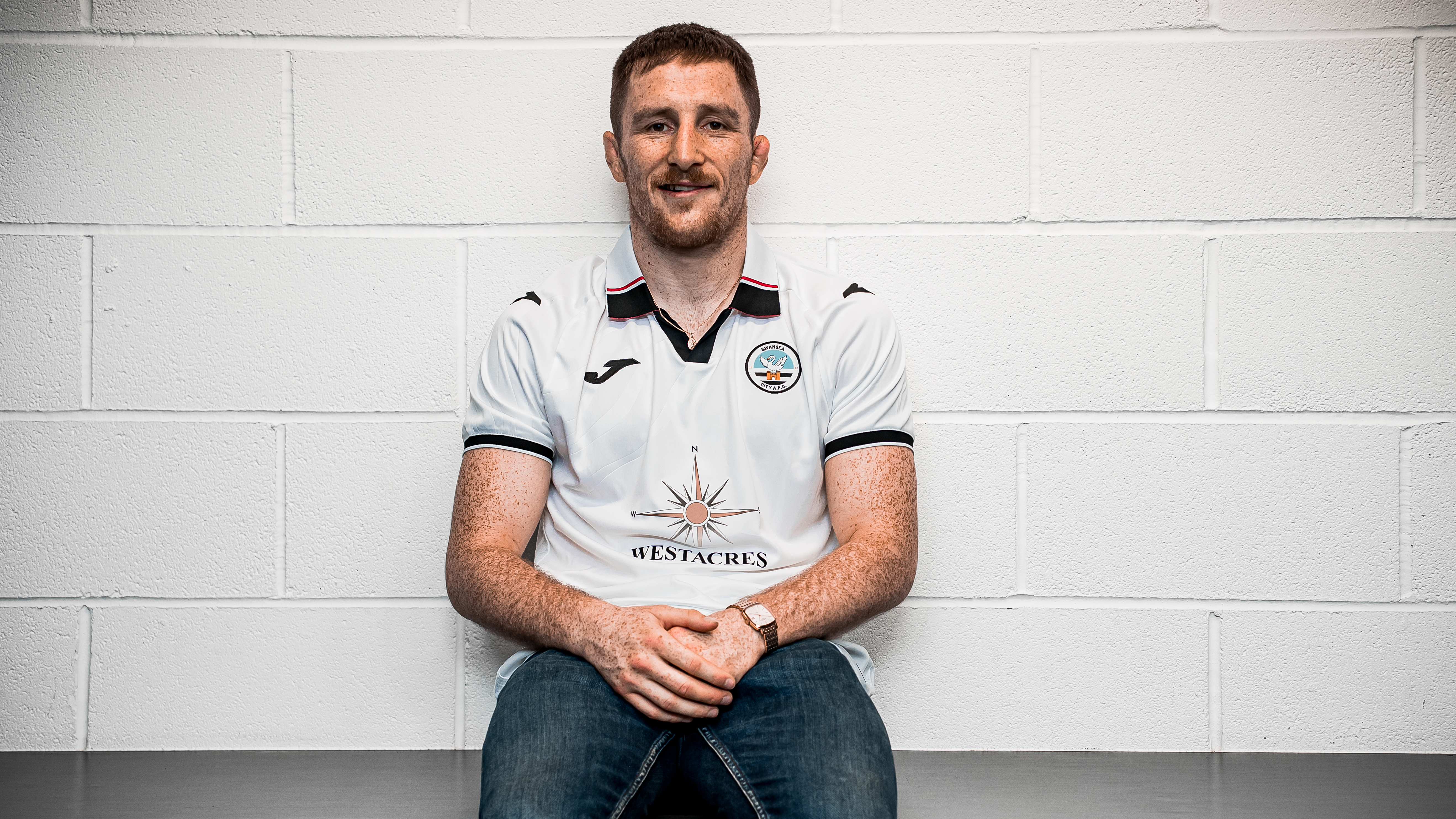 Brett Johns' sporting aspirations may lie inside the Bellator cage but he got to live out one of his dreams when he was presented to the Swansea.com Stadium crowd during Swansea City's Championship victory over Hull.
The Welsh bantamweight fighter is set to face American Jordan Winski in Bellator 285 tonight at Dublin's 3Arena.
Johns, who hails from Pontarddulais, also recently visited the Swans' Fairwood training ground, where he met head coach Russell Martin and his squad, as well as one player he very much admired growing up; Lee Trundle. 
He was also greeted by the Jack Army on the pitch at half-time during the Championship meeting with Hull, before making the trip to Dublin ahead of his bout next week.
"It's a dream come true to come here," smiled Johns during his visit to Fairwood.
"I feel very privileged, and it's an honour to be here to see the new guys coming through and some of the older faces as well.
"It's nice to take that step out of training and just be normal for five minutes. I'm very grateful."
A regular and well-known face in the stands at both home and away games, Johns now books his fights around the Swans' fixtures to ensure he misses as few games as possible.
"In 2018 I was going through a bit of a bad patch in my career with results and injuries and that," he recalls.
"I felt then that I was more invested in watching the Swans. I felt like that was a real escape from my injury.
"The good thing for me is when I'm not doing so well, I have things outside of my sport, with football being one of them."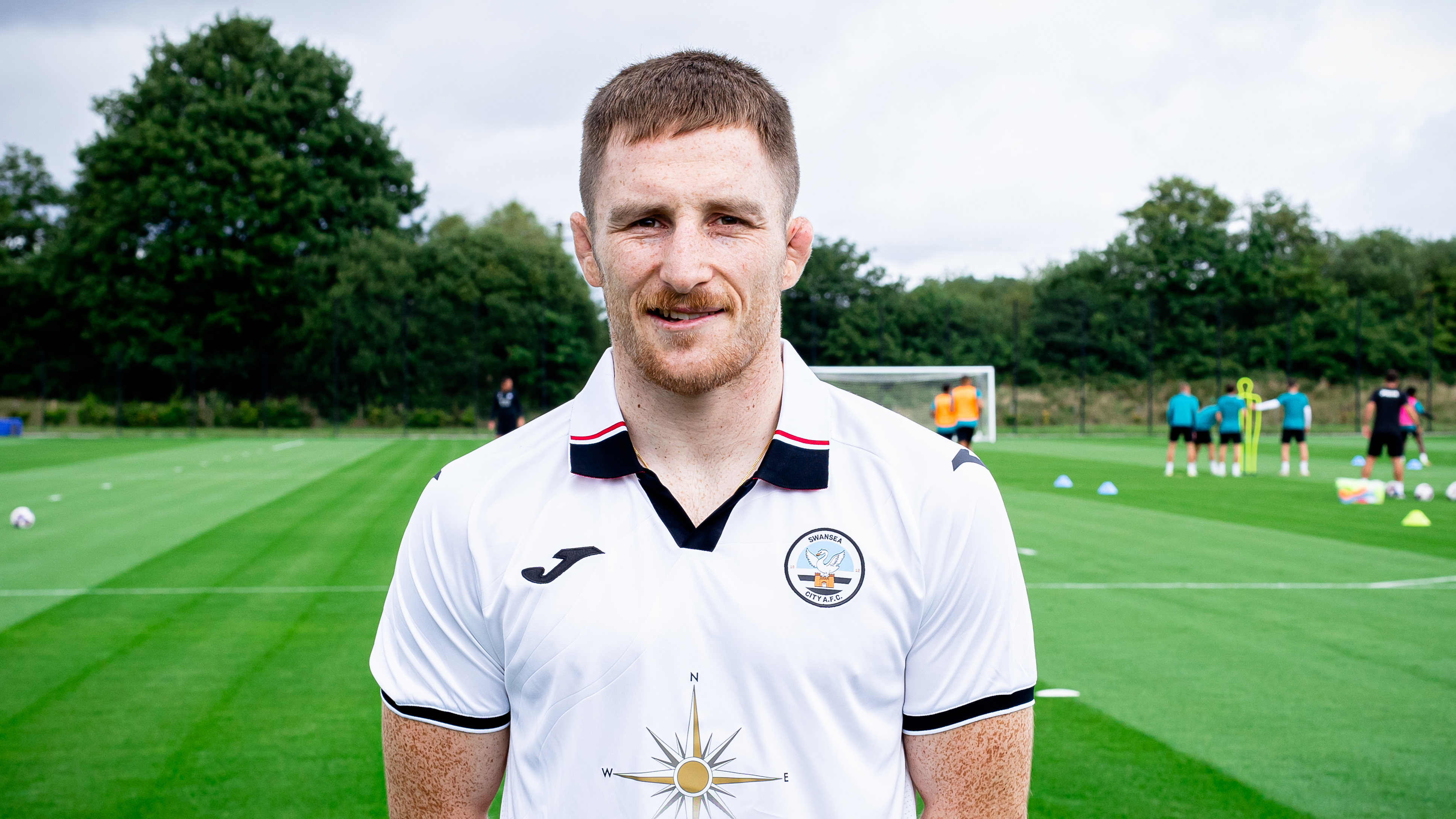 Johns has lost count of the number of games he has attended over the years, but there are a few stand-out memories for him when he reflects on his time following the Swans.
"I'd have to mention the FA Cup loss to Manchester City," said Johns.
"The atmosphere that night, even though we lost 3-2, was amazing. I always remember Bersant Celina playing.
"I think it was the Wednesday before the game we played West Brom, and he had a bit of a mishap with a penalty.
"I remember there were a lot of people on his back on social media. Being a professional athlete like these guys I did feel sorry for them. 
"He then scored one of the best goals I had seen in this stadium in the top corner.
"To watch him then get the hype he deserved was absolutely amazing for him from the outside. 
"That game in general though was amazing, going 2-0 up and then just losing 3-2. It's a game I would watch over and over again.
"Also, there's the Cardiff City derbies home and away. They are the games I enjoy; the atmosphere is absolutely electric in the stadium.
"I've never experienced anything like a derby day.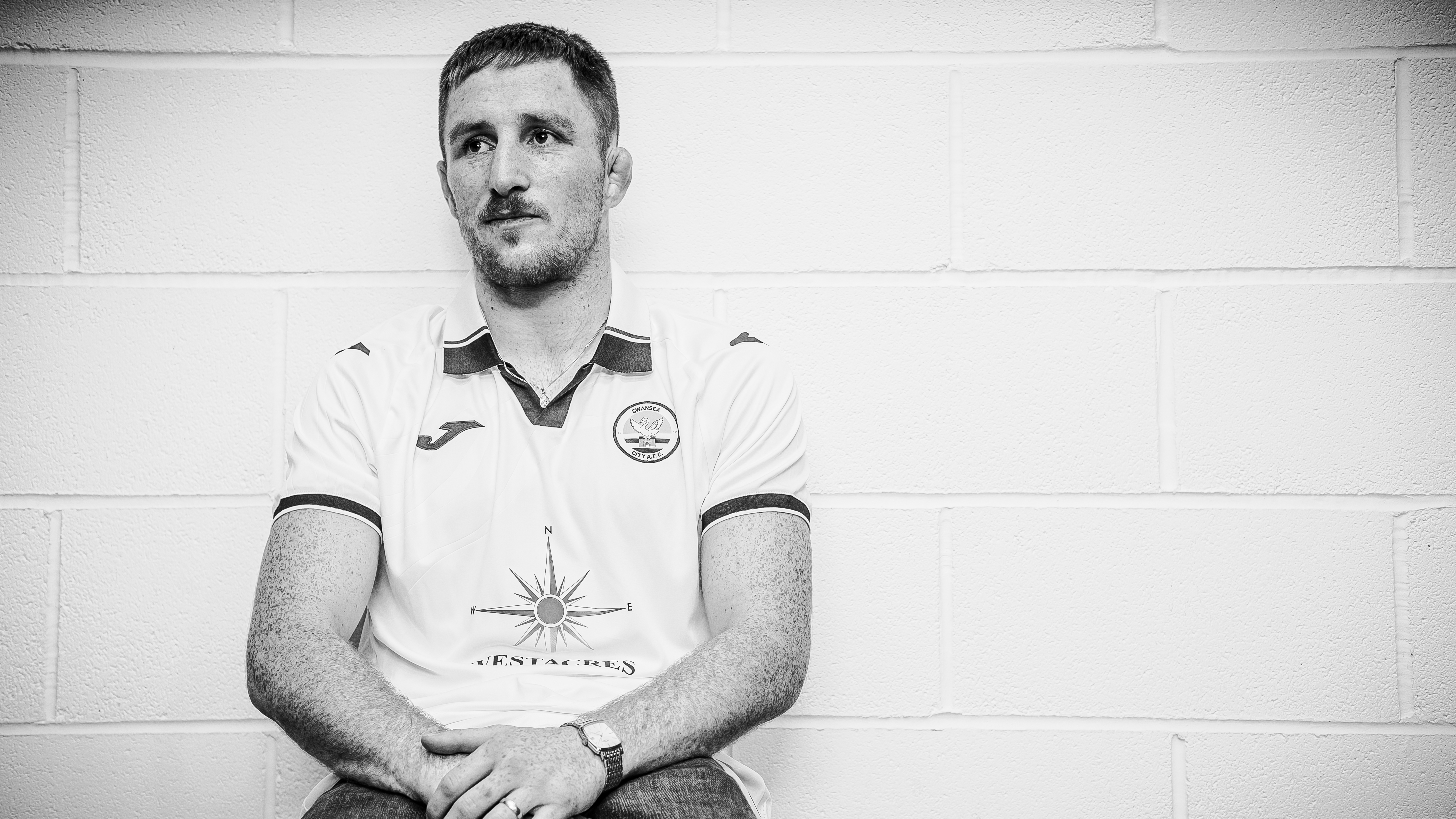 "To be there in the Cardiff City Stadium, to watch us do the double was a dream come true and it was an honour to be there.
"Fingers crossed we get more days like that in the future."
In the intense world of mixed martial arts, Johns found himself looking for an escape from the sport, something he found not too far away from home in a stadium which was soon to become his second home.
"You need a separate focus to the sport you are involved in," he says.
"I looked at what everyone else was doing at the time and football was the one that drew me in, especially with the fan base at Swansea because music, football, fashion is a big culture in Swansea and that's what I liked.  
"Swansea is really smartly dressed when it comes to these football matches. I looked at these guys and it drew me in.
"The sense of community there with the Swans; that's why I have my focus.
"Instead of me purely looking forward to my training, I am also looking forward to the football as well. That will never go.
"That's something I will continue to do until I retire. 
"Years ago, I used to just book fights. Now I book fights around fixtures."
With Swansea known for its rich boxing heritage, it's perhaps surprising that Johns took an alternative route into MMA. But it didn't take long for the Welshman to realise it was the perfect match and success soon followed.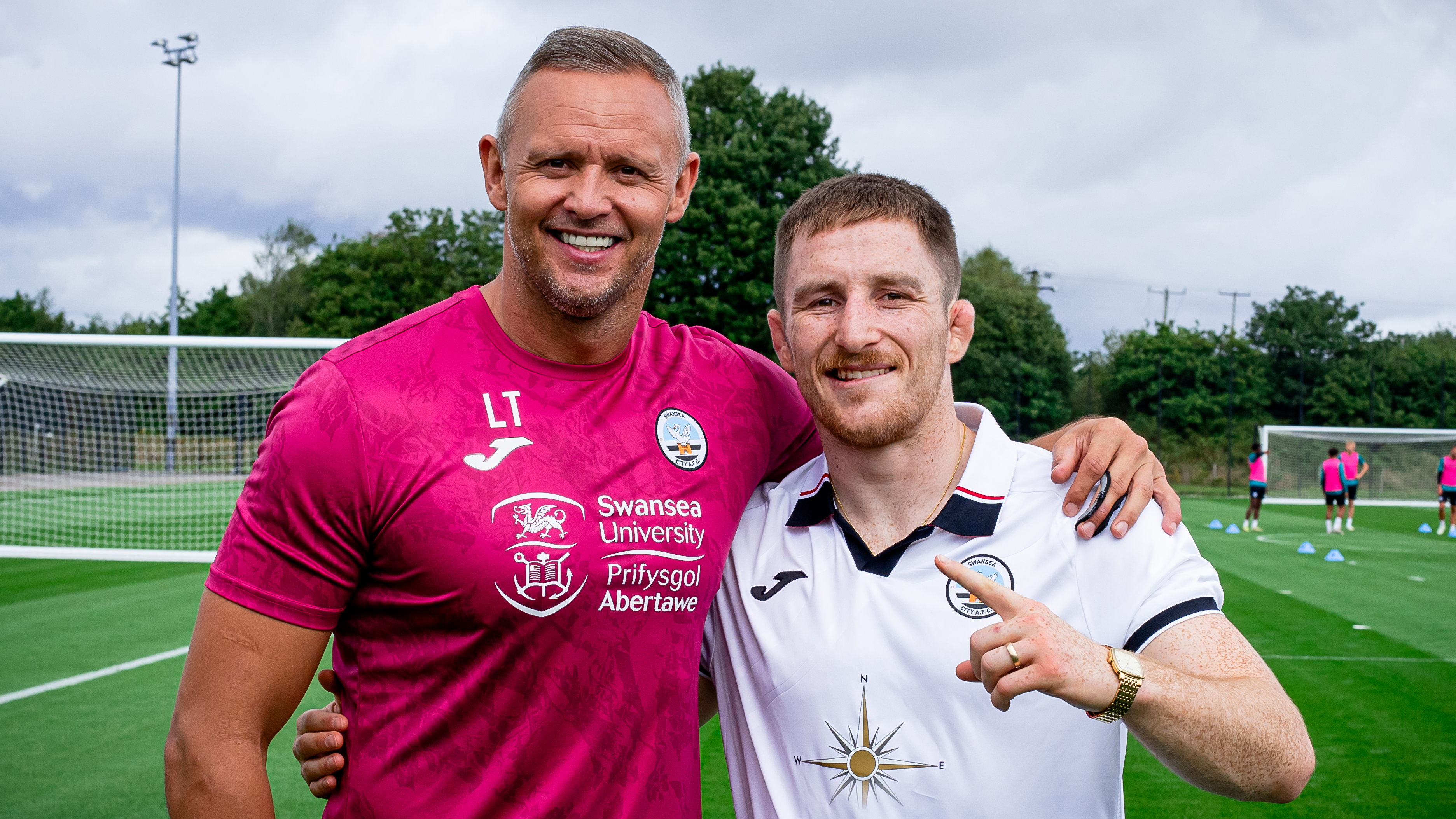 "I started the other side of the bracket. You have boxing which is more of a striking discipline, and judo, which is more of a grappling discipline," he explained.
"I started judo when I was four years old with my stepfather in Pontarddulais, and I did judo until I was about 16-years-old with aspirations to be at the London 2012 Olympics.
"The longer that dream went on though, the more unrealistic it became for me.
"Judo has always been the first love, especially with the support of my stepdad. He's been a massive factor in my life as both a coach and a father.
"Then everything started coming into my life that I was interested in, including mixed martial arts.
"I joined my local Brazilian jujitsu school, which concentrates on being on the floor with arm holds and strangles.
"Then you start getting into the striking element, which is in boxing and kickboxing. It snowballed from there. 
"Within two years of starting the sport I got into my first fight, which I won in a minute and a half.
"From October 2011 to September 2013, I went from being an amateur to winning my first professional title."
It hasn't always been easy for the 30-year-old though, with Johns at one time struggling to pay his bus fare home and to afford food at times. There was a period where he was effectively living in the gym where he trained.
The tide started to turn when he signed with UFC, creating a brand for himself in the process, before joining Bellator with a life-changing contract.
"Even when I won my first world title, thinking here comes the big money, I walked out with £2,000 but didn't fight again that year, so it's only £2000 to live off," recalls Johns.
"I spent the majority of that in my local coffee shop within two months!
"Now obviously being with UFC, creating this background behind me and creating a brand behind me, is opening a lot of doors for me.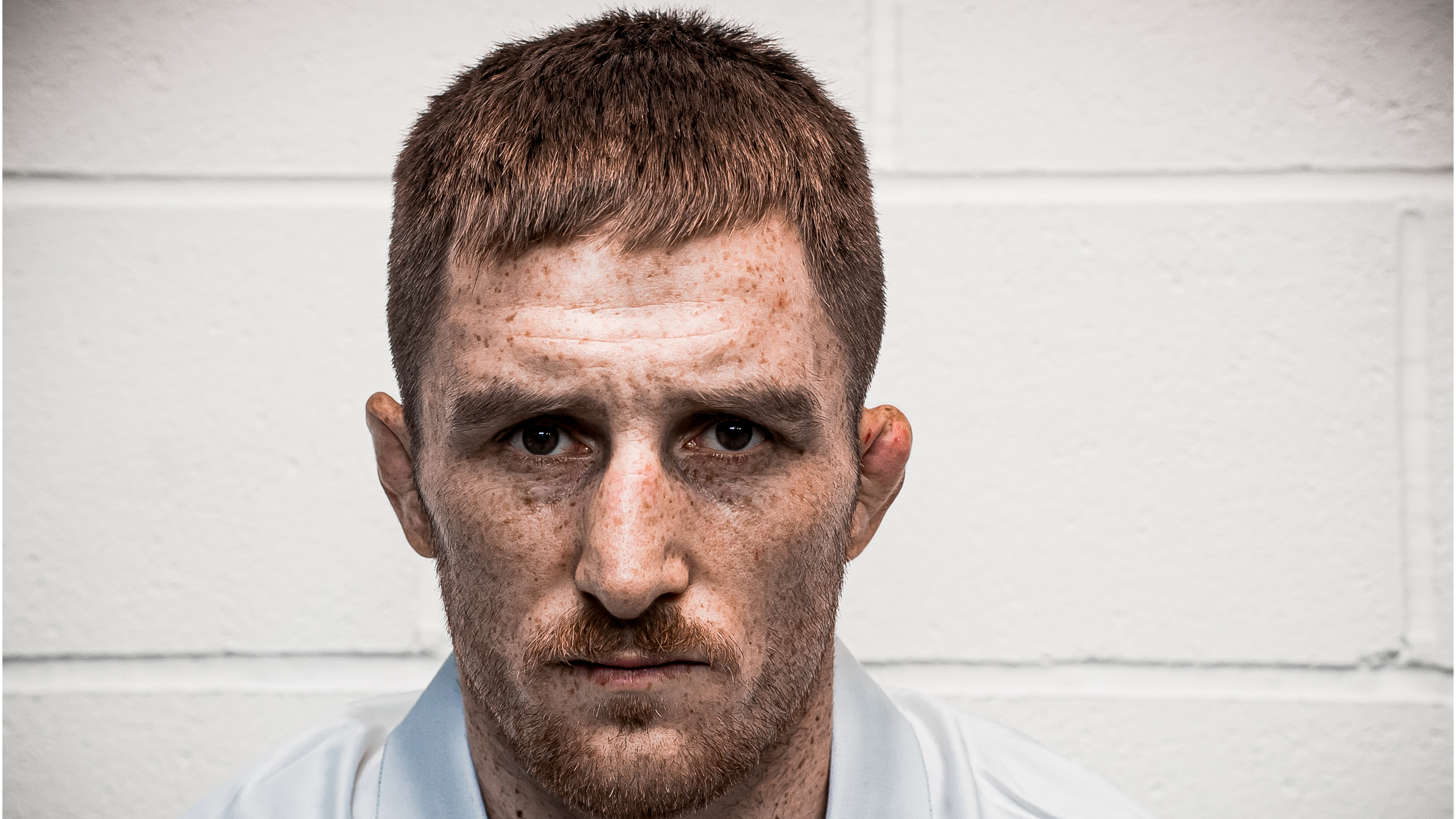 "When we signed with Bellator, the fee that we signed for was life-changing money. I'm very grateful to Bellator for all that.
"I want this to be a continuous relationship. I'll happily finish my career here, I have no problems at all. I feel very looked after and am happy to represent the brand."
Johns is now set to face Winski in Dublin next week after his initial opponent, Irishman James Gallagher, pulled out.
Despite all focus being on Winski, Johns believes there is unfinished business between himself and the Irishman, and even has his sights set on a Bellator event in Swansea.
"This fight did not only have that top 10 billing with James being ranked eighth, but a win would have put me in the top 10," said Johns.
"I had plans after James to continue this storyline of mine, that has been postponed for now.
"My concentration now is on Jordan Winski. He's not someone I'm looking over, but my job isn't finished with James Gallagher.
"We will get that on. Whether it is in Dublin or Swansea, we will get that on."
For now, there is one aim for Johns as he targets his third world title, but he won't stop there.
"The storyline continues, the job is to win a third world title in the sport," he added.
"There was the task of getting a win against Khershed [Khakorov] in February and now we have to get a win against Jordan Winski a tough veteran of the sport, then we're looking at the top 10.
"I give myself these little goals now and again.
"That top 10 is full of sharks and it's going to be challenging, but I'm very confident.
"I've trained hard and have been doing this sport for 12 years, but I believe the best is still to come."