Byron Anthony | U18s must learn lessons and take positives forward
15th March 2021
Under-18s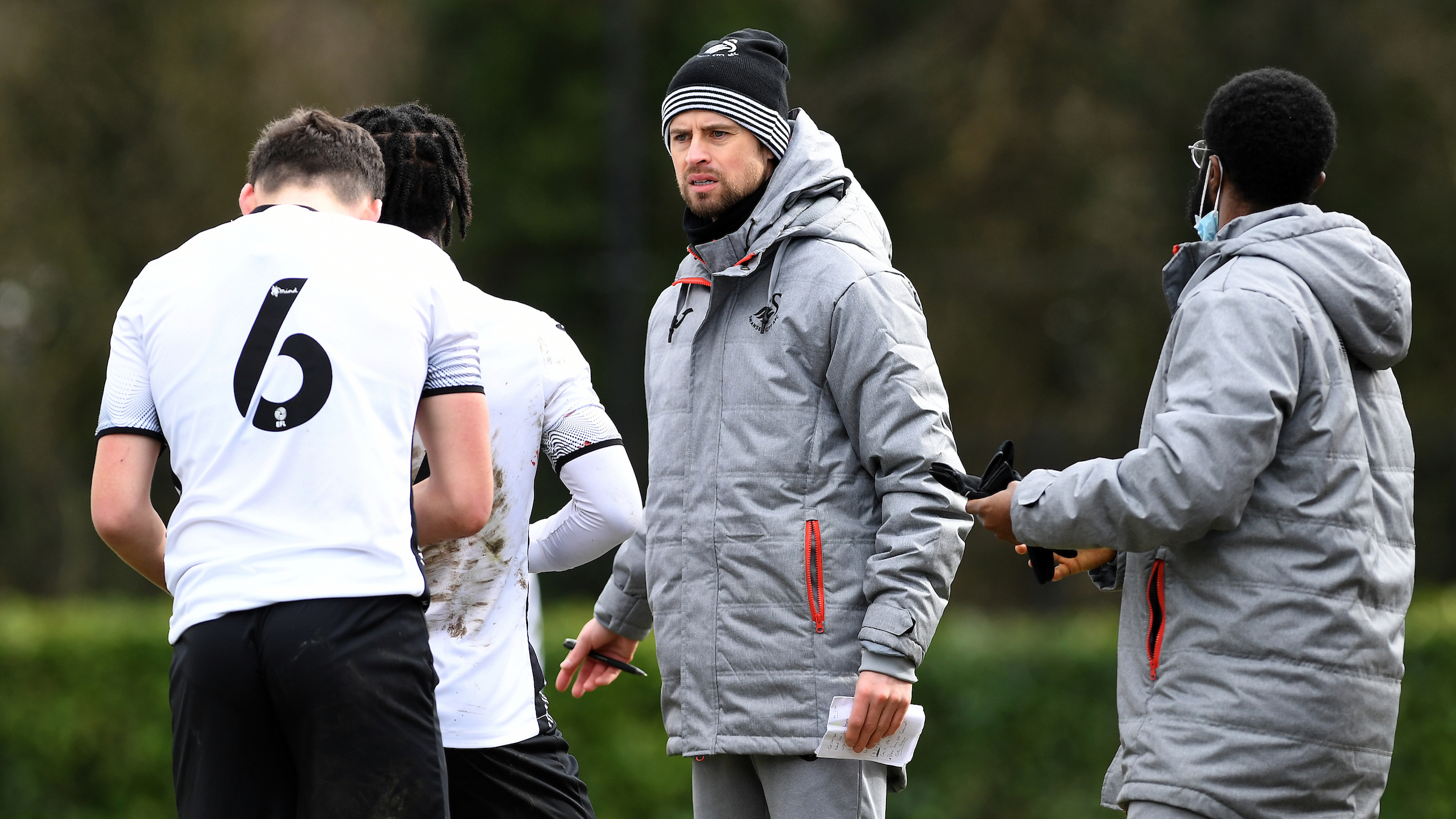 Byron Anthony has urged Swansea City Under-18s to learn the lessons from their past two games, while taking the positives into their clash with Queens Park Rangers.
The young Swans travel to Heston Sports Ground for the Professional Development League South clash with the Hoops, who they have beaten twice already this season.
Anthony's side will be looking to complete a hat-trick of victories having prevailed 2-1 in the FA Youth Cup tie before Christmas, and 3-1 in the league last month.
Although, they are also aiming for a response to back-to-back defeats after going down 5-1 at Watford and 8-1 against Charlton Athletic on Saturday.
Despite the losses, there were positives in both games for the Swans, whose side consisted mainly of under-16 players with the likes of Ben Lloyd and Joel Cotterill producing impressive displays.
Anthony is confident that the lessons learned in those defeats will benefit his players in the long run.
And the under-18s coach has encouraged them to focus on taking the positives forward, and implementing them into their game on a more frequent basis.
"Players are going to be disappointed, but it's important they realise that it's part of their development," he said.
"We are in a results-based environment but, at this level, we look at things through a different lens.
"We want to focus on the positives that we've seen and try to produce them on a more consistent basis.
"We don't want to forget our previous results because it's important that the players digest and understand it, but we want to take the positives forward.
"It's a quick turnaround, so our preparations are short and sharp and then we'll be on the road again. 
"We're looking to prepare our players for first-team football and in these times, it's important that they're robust and prepared to play 46-plus league games should they progress.
"QPR are in a similar position to us. They look to push their younger players through the age groups quite early. That's the way the development programme is. 
"We're cementing some key messages for the players, and then it's about consistency and them delivering on a regular basis."