Cameron Congreve | Debut a proud moment, but I have to keep working hard
14th March 2022
First team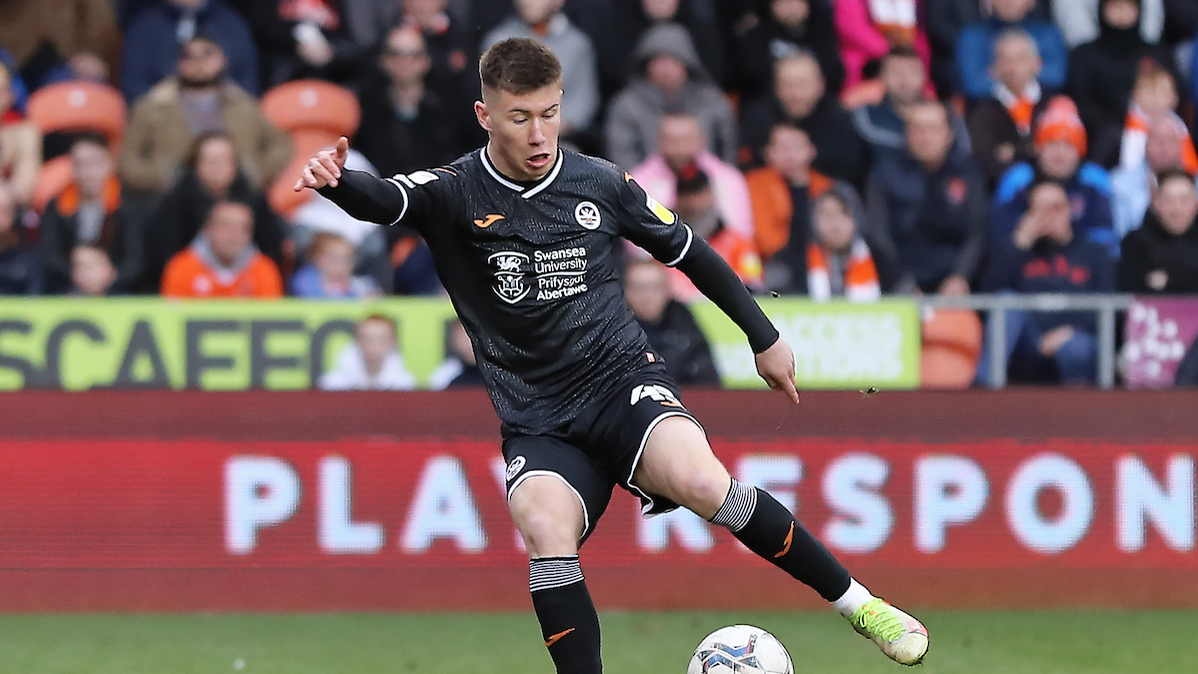 Cameron Congreve was a proud young man after making his Swansea City debut, but wants to make sure there are plenty more moments for him to savour ahead.
The 18-year-old capped a milestone week in his fledgling career as he was summoned from the bench by Russell Martin during the closing stages of the defeat at Blackpool, just a matter of days after signing his first professional contract.
During his handful of minutes on the pitch Congreve produced some nice touches, coming close to picking his way through a trio of defenders on the edge of the Blackpool box, before a neat pirouette in his own territory helped the visitors launch another late attack.
While disappointed by the defeat, it was a landmark occasion for the teenager, but the lifelong Swans fan – who has been with the club since under-nine level – wants to make sure there is a lot more to come.
"I am really proud to get the chance, obviously I wanted us to win but I am buzzing to have made my debut," said Congreve.
"It was a bit unexpected, I was warming up and it took me a couple of seconds to realise the gaffer was calling my name.
"There wasn't much time to be nervous, and I felt alright when I got out there. My eyes lit up a bit when I got that sight of goal but it wasn't quite to be.
"It has been a really big week for me, I am enjoying things so much here as I always have.
"I am from Blaenau Gwent but I have always been a Swans fan, from a young age I always loved the way Swansea play and to have the chance to be part of that is really special.
"But I cannot get ahead of myself. This means an awful lot to me and my family, but it is one game, and I want to make sure it isn't my only game.
"To make sure that's not the case I have to keep working hard, I've got an awful lot to learn.
"Russell Martin has been great. He is top class to work with, he's been great with me and all the young lads.
"The sessions he puts on are brilliant, and there's a great atmosphere among the squad and the staff at Fairwood. I'm loving it, and I hope I can keep being a part of it."
At full-time Congreve came over to applaud the 2,000 travelling fans who had made the journey to cheer on the Swans at Bloomfield Road, and could be seen trying – initially without success – to pick out some familiar faces.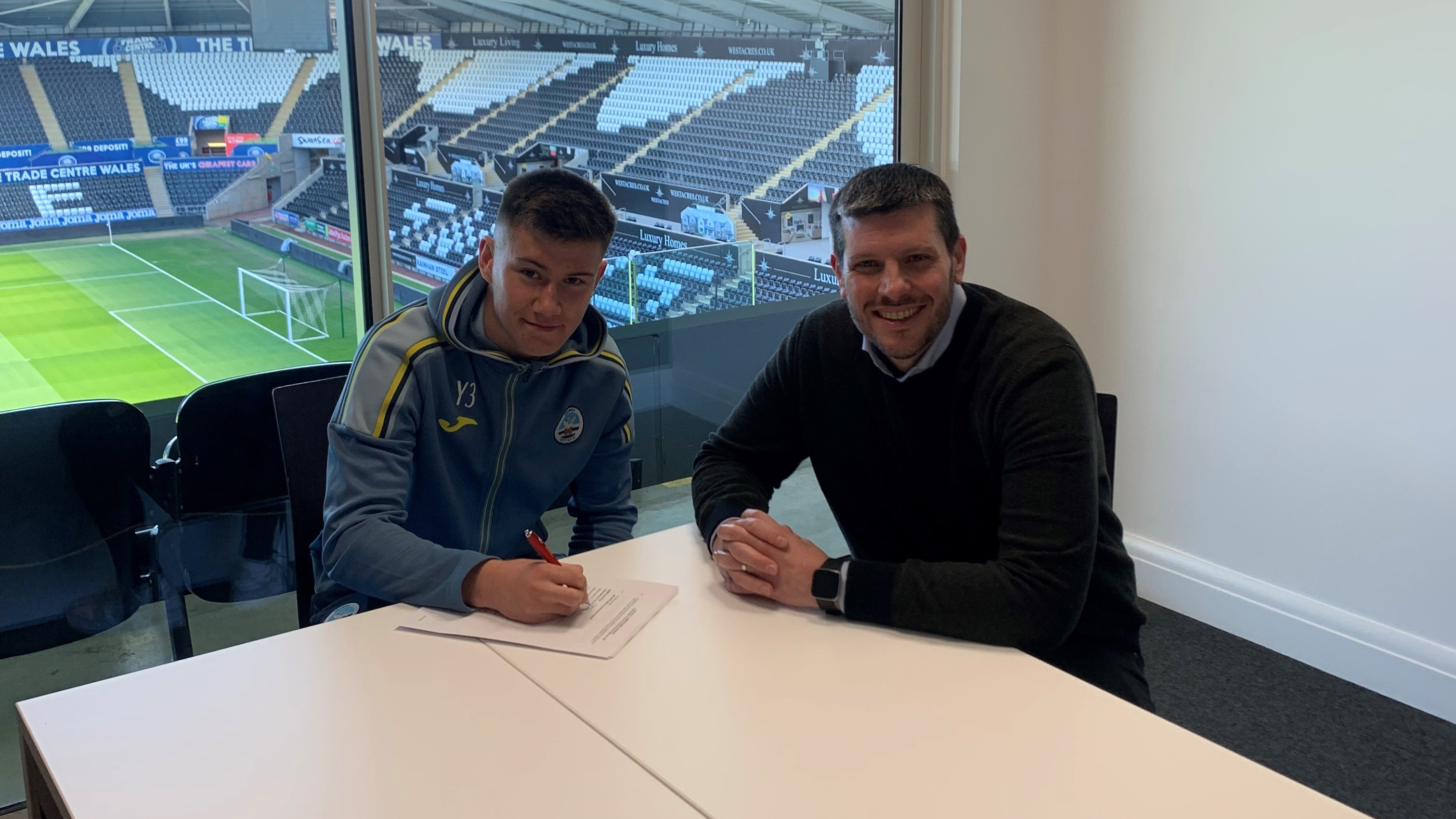 And he revealed that his parents, as well as his girlfriend and members of her family had all been in attendance to witness his Swans bow.
"Yeah, it was great to have them all here. The only thing was I went to try and find them at full-time, but I couldn't see them," he said.
"They have been such a big part of me getting to this point, I cannot thank them enough.
"When I think of all those days and nights driving me to training and games and back, it was about an hour and 10 minutes each way all the time,  I know they sacrificed a lot for me and I will always be grateful for that."