Cameron Congreve | We came out on top, but we need to start finishing games off
1st March 2023
Academy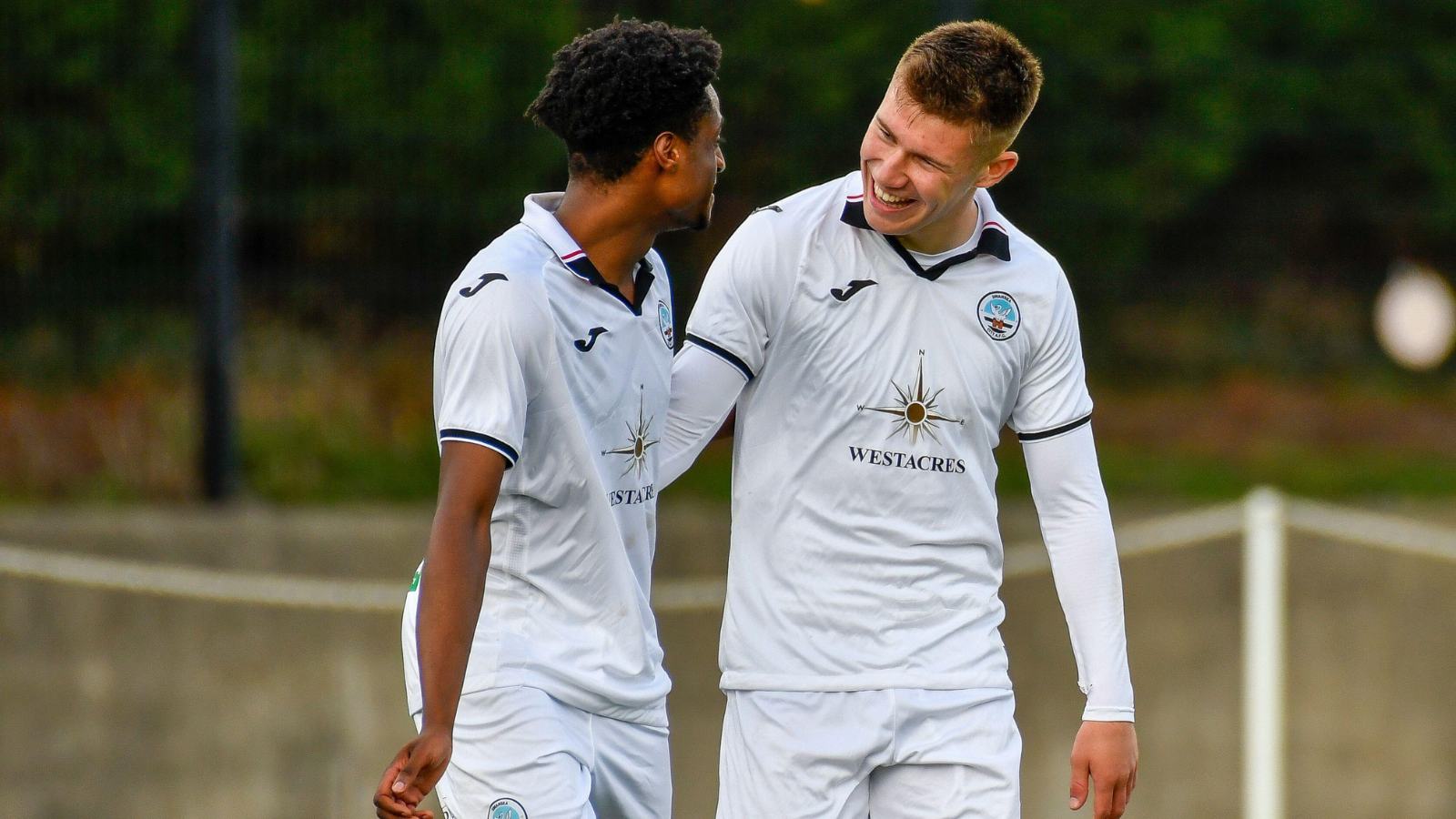 Cameron Congreve was pleased to get some valuable game time under his belt as his winner helped Swansea City Under-21s secure a 4-3 victory over Colchester.
The Swans had taken the lead through Josh Thomas, who netted his third in as many games, and moments later doubled their lead through Corey Hurford. 
However, Colchester's Kaan Bennett and Brad Ihionvien had levelled matters before the interval, with the latter adding his second after the interval to fire the U's ahead.
But the Swans responded as Ruben Davies brought them level before Congreve struck as Swansea remained undefeated in 2023.
However, the 19-year-old midfielder acknowledged the need to work on punishing teams when they are on top.
"It was a tough game, conditions weren't great but, you've got to see past that at this level. We pushed for the result and it turned out in our favour in the end," said Congreve.
"We need to start putting games to bed, we shouldn't be losing our leads like that. 
"I think we need we to sit down and look at why we're conceding goals when we're up. But the last two games, we've still come out on top.
"It was disappointing to concede that third goal. We were dominating in the first half and we could have scored even more. However, the boys put a good shift in and we picked up that momentum towards the end.
"Other than that, it was such a good feeling to get the goal after I've hit the post in recent matches, it was nice for it to finally hit the back of the net and contribute to the team to get the three points."