Cameron Toshack | Another chance to prove ourselves
3rd November 2019
Under-21s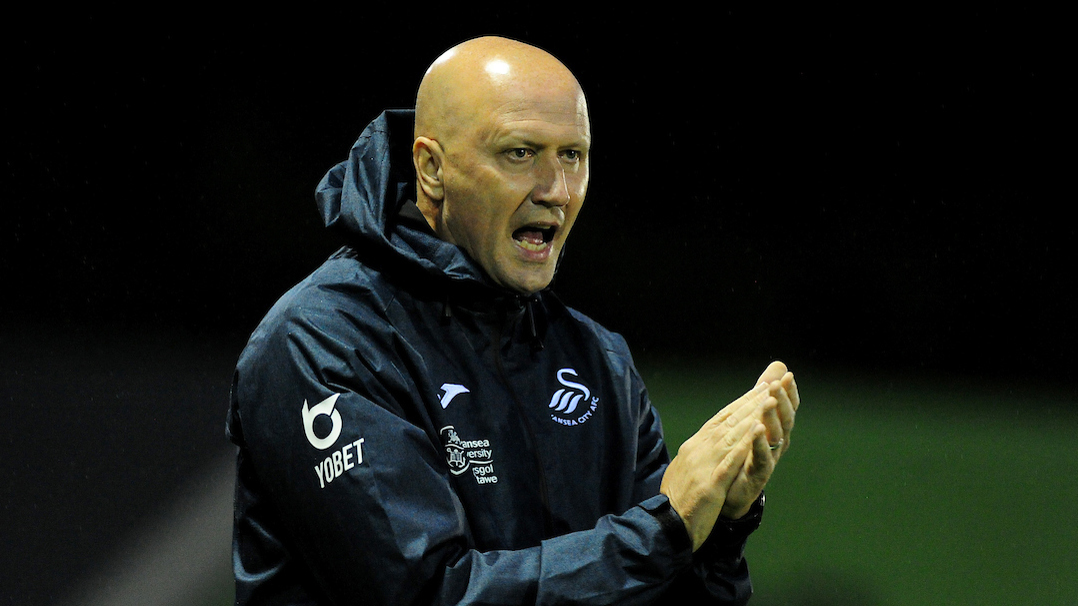 Swansea City Under-23s coach Cameron Toshack is excited to see how his young squad will rise to the challenge, as they face Premier League 2 Division 2 leaders West Ham United at Landore (1pm).
You can watch the action LIVE on swanseacity.com and our official Facebook page from 1pm.
The young Swans are set to welcome the unbeaten Hammers, who have dropped just two points in their opening nine games this season.
Featuring 12 teenagers in the matchday squad – including seven under-18s – the development side produced an encouraging performance in their 2-0 defeat by West Bromwich Albion on Monday.
Toshack revealed Swansea will once again be looking to give their younger players the opportunity to experience the step-up to development football.
And the under-23s coach has encouraged his squad to stand up and be counted.
"It's another opportunity for our young players to prove themselves," he said.
"West Ham are top of the table and a well-renowned academy that produce top players. 
"They're very well-coached and come from a very good learning environment. We strive to be as close to teams like them when it comes to producing good young talent.
"We felt there were a lot of positives to take from the game against West Brom. One of the things that we are doing a little earlier than in previous years is giving our under-18s a try in the environment so that they can get a feel for the next step.
"Some learn quicker than others and some can make a statement early on.
"When these young players come in, they must realise it's not all about the score; it's about their individual performance and other people are recognising that.
"As with all youngsters, they should go out to enjoy the experience and play with confidence.
"We're looking forward to seeing how they perform as individuals and collectively, and understand where they need to get better."