Cameron Toshack | Let's put principles into practice
19th July 2019
Under-21s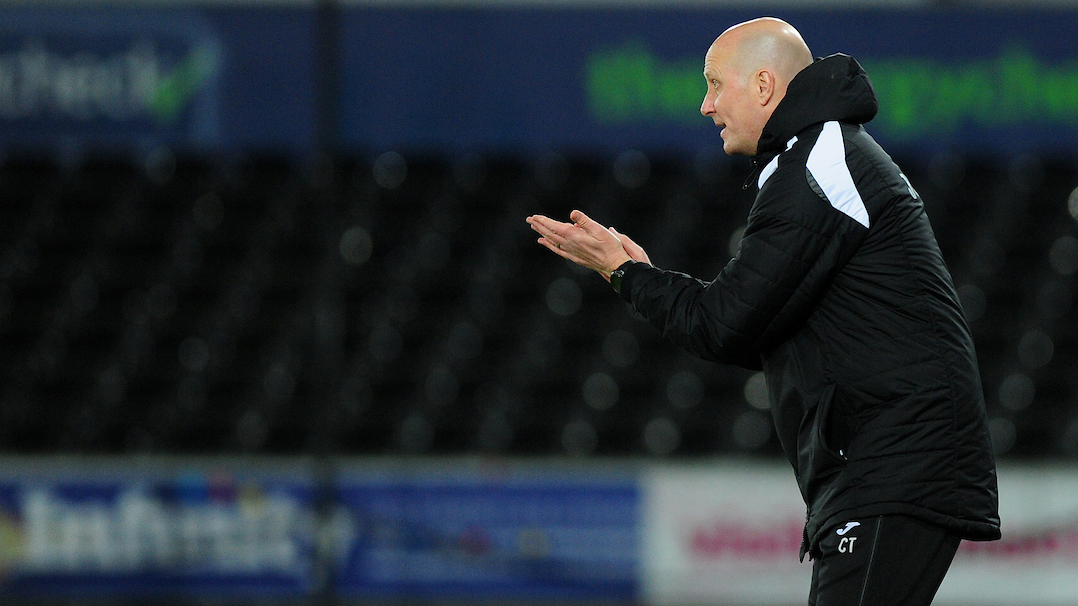 Swansea City Under-23s' coach Cameron Toshack has challenged his players to put the principles they are learning into practice during Saturday's pre-season friendly against Welsh Premier League side Carmarthen Town (2.30pm).
The development side travel to Richmond Park for what will be the third of their six scheduled matches during pre-season, which has so far brought defeats against Merthyr Town and Chelsea Under-23s.
Toshack regularly rotated his players over the two games – handing opportunities to several of the Swans' under-18s along the way – and, despite the losses, has been pleased with the application shown by the youngsters.
And with Saturday's trip to Carmarthen marking the midway point of the under-23s' pre-season schedule, he is hoping his young players will continue to demonstrate that they are taking all their instructions on board.
"We're really pleased with the way that the young group that we have for this year have applied themselves early on during pre-season, and we're looking forward to seeing what they will produce," he said.
"Carmarthen will be wanting to win the game and impose their playing style on us, so our boys will need to show that they're capable of finding solutions.
"We're now coming to the midway point of pre-season so what we'll be looking for them to do is apply and execute a lot of the tactical detail we've been working on, as well as showing how technically capable they can be, particularly with the ball.
"They must also show that they understand our defensive principles and how we look to make things difficult for the opposition.
"During pre-season, you've got to put a core of principles in place for any team, particularly with youngsters. Then, towards the end of pre-season and early into the regular season, we'll be looking to fine tune those details."