Cameron Toshack | We must continue to attack
21st October 2019
Under-21s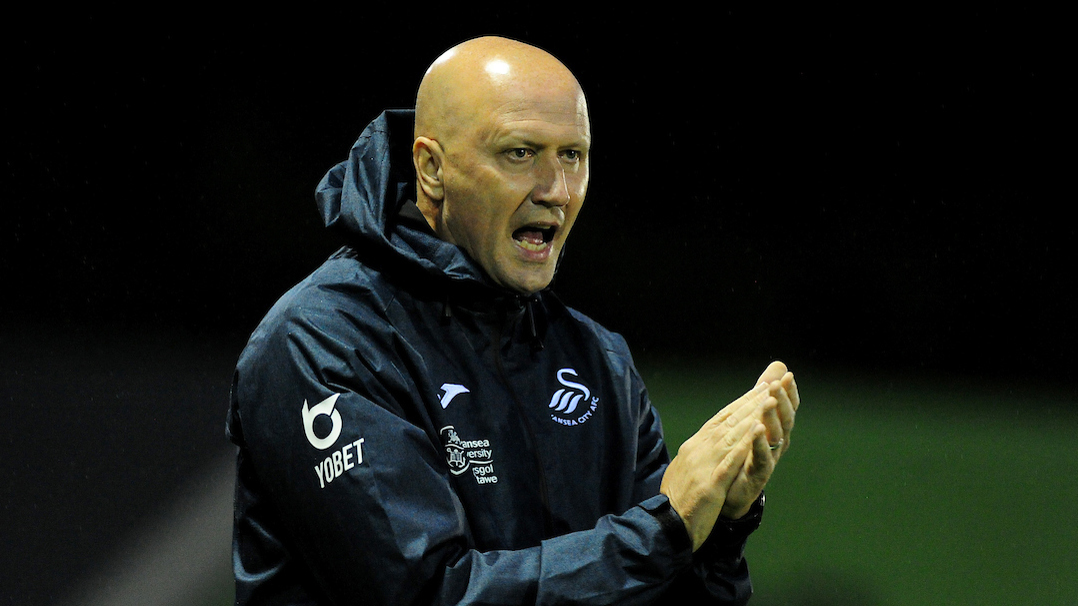 Swansea City Under-23s coach Cameron Toshack has urged the development side to stick to their principles of attacking football when they host Manchester United this evening (7pm).
You can watch the action from Landore LIVE on swanseacity.com from 7pm.
The young Swans head into the Premier League 2 Division 2 showdown at Landore on the back of a five-match unbeaten run in all competitions – picking up victories in their last four.
A pair of 1-0 league wins over Sunderland and Newcastle United sandwiched a thumping 5-1 rout of Porto B in the Premier League International Cup, before Charlton Athletic were put to the sword 2-1 in their Premier League Cup opener.
On each occasion, the development side have reaped the rewards for positive attacking performances and generally playing the game on the front foot.
Toshack is looking for more of the same this evening as they aim to record a fifth consecutive victory.
"Winning the last four games is great but that has only come from good performances," he said.
"We must continue to play attacking football; that's what we've been doing in recent weeks. We've been far better over the last five games than we were over the previous three.
"We've grown in confidence and proved that, when we are, we create lots of chances in games and are a good team to watch. We want that to continue.
"We must also be aware that we have to be disciplined against any team because they are all capable of hurting you.
"It's already been proven in this particular league where you're playing against good young players who are fighting for an elite future in the game. 
"A lot of games in this league are decided by the odd goal. You get the odd anomaly but they are generally hard-fought contests and you have to be fully concentrated from the first minute to the last.
"Very often, the difference in quality between the sides is minimal. We'll be looking to be positive and on the front foot.
"At any age group, Manchester United are a team that our players will love the opportunity to pit their wits against.
"Both teams have been playing very well and want to play the game in the attacking third so it will be an interesting battle."