Cardiac screening programme an important element of player care at Swansea City
28th September 2023
Club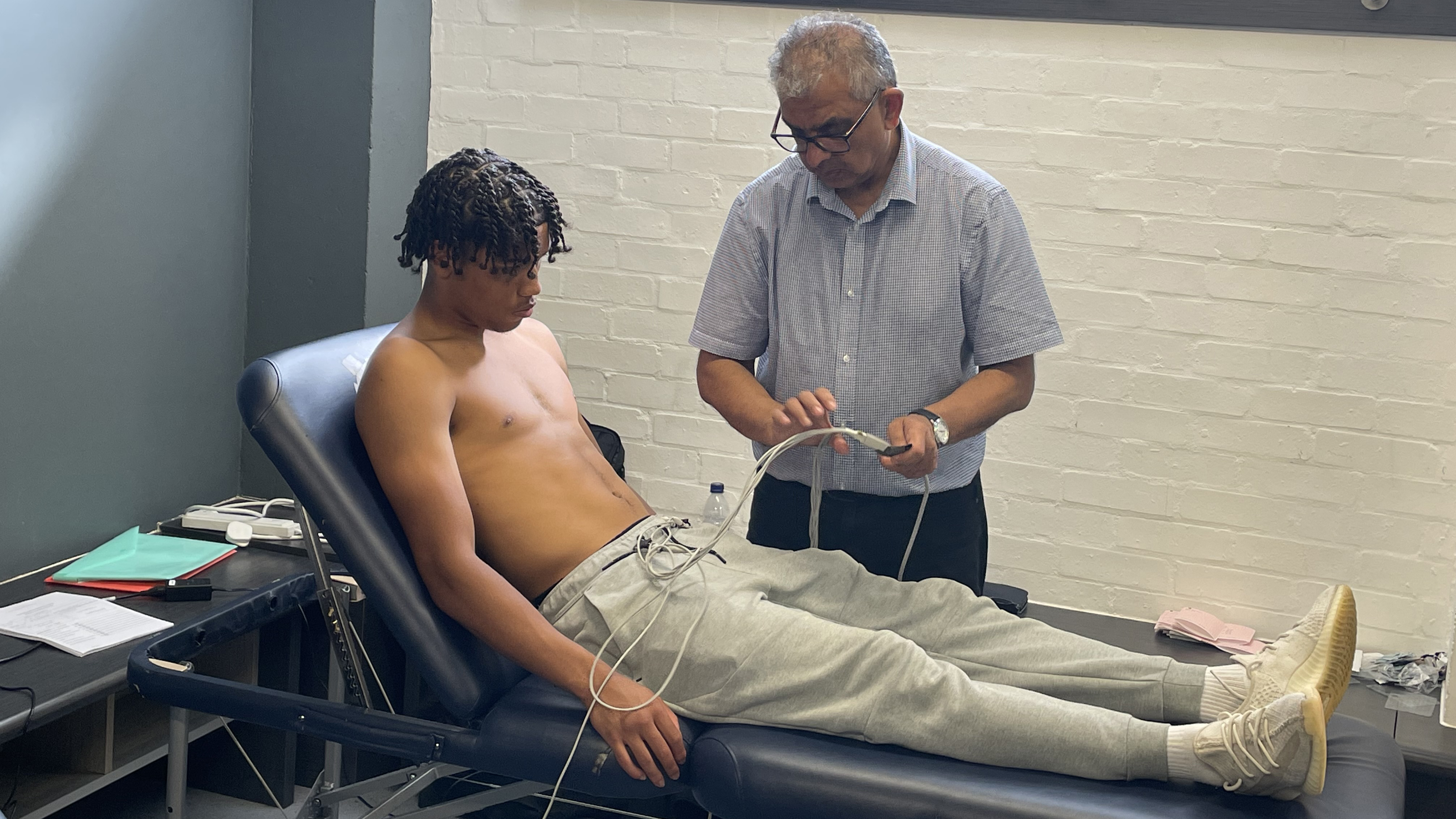 It does make for an incongruous sight, seeing a professional footballer draped in wiring clipped across the chest and arms all feeding into a laptop nearby; but this is a vital part of the cardiac screening process that every player must go through as part of the club's player health and care protocols.
Professor Zaheer Yousef is one of the most respected and renowned cardiologists in Wales and beyond. Based in Cardiff, Professor Yousef is the clinical lead for heart failure, cardiomyopathies, and heart failure devices (biventricular pacemakers and defibrillators) at the University Hospital of Wales.
Cardiac health in professional athletes, particularly footballers, has become an area of increased focus and entered into the wider public consciousness following events like Fabrice Muamba's collapse when playing for Bolton against Tottenham in March 2012, and the incident involving Christian Eriksen at the European Championship finals in 2021.
But Swansea's use of Professor Yousef's considerable knowledge and expertise pre-dates those incidents. Every time a player joins the club, he will oversee their screening and check over the results as part of the stringent medical examination each player goes through.
Additionally, Professor Yousef oversees the ongoing cardiac screening process of all the professional players throughout their time at the club.
As is the case with the numerous tests players do when they return for pre-season, the data gathered at regular intervals feeds into a database that would allow Professor Yousef and the Swansea medial team – led by Dr Jez McCluskey – to spot and treat any issues their testing picks up.
"When we look at the heart we are assessing the electrical circuit of the heart, and the muscle function," says Professor Yousef, who also works with the Welsh Rugby Union, Football Association of Wales and the Welsh Fire cricket teams.
"There are two tests. The ECG assesses the electrical circuitry or wiring of the heart.
"The echo scans look at the movement of the heart, the size and movement of the various muscles and chambers, the opening and closing of the valves.
"Put the two together and it is like you have a picture of the wiring and the structure of the heart.
"If those results are within normal parameters for athletes, and if the player has no history or symptoms of heart problems, then the risk of cardiac anomaly is very, very low.
"We take all the readings in real time, and we go back and check them against our previous readings.
"We've been doing it for over 10 years with Swansea. It was originally with the pre-signing screenings when the club were looking for someone who specialises in sport cardiology.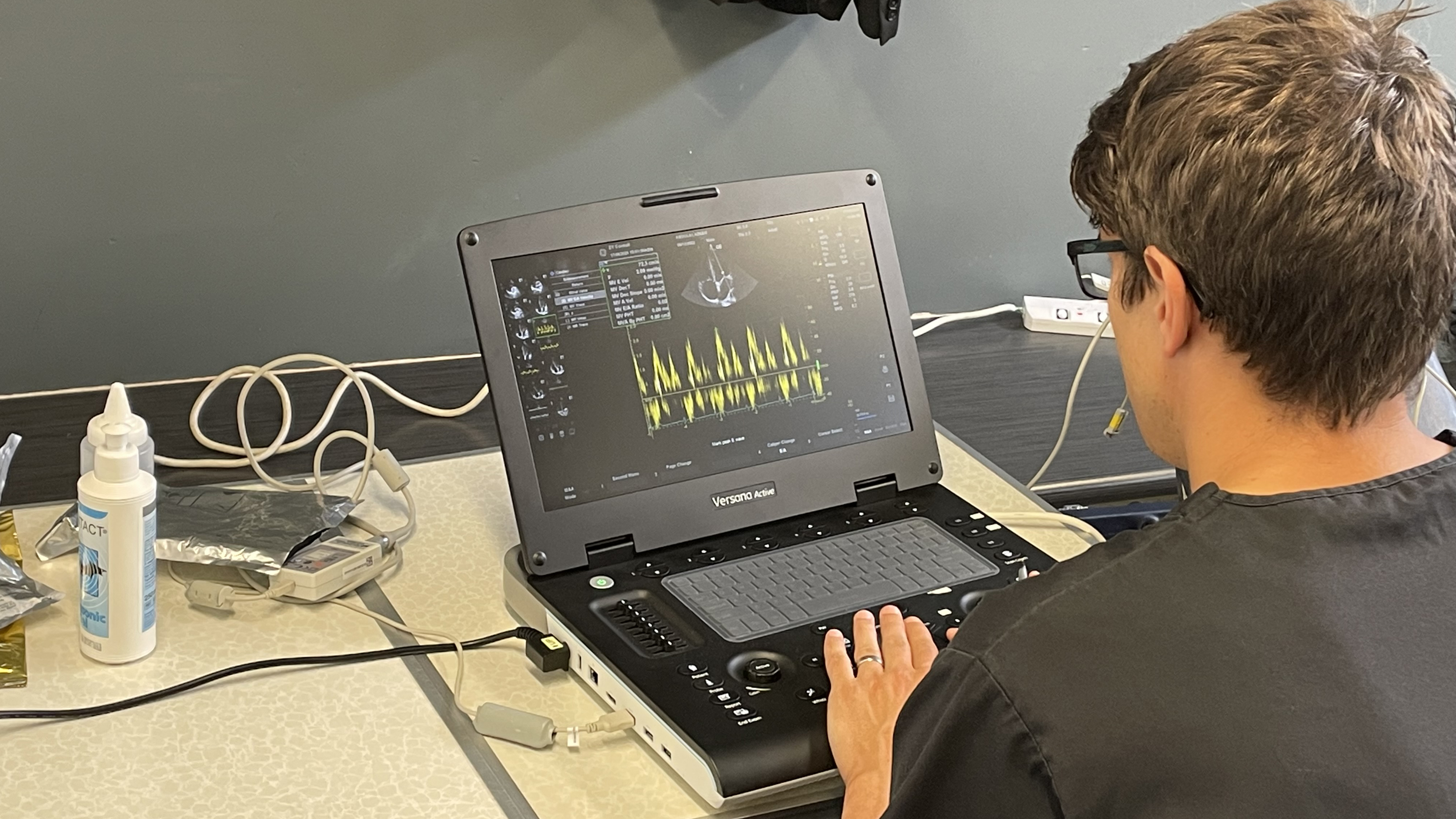 "From there it made sense to continue and to expand it to annual screening, we have that relationship, I am a familiar face to the players which helps them and makes a difference on that human side.
"I know their histories and we have good relationships with them.
"If a player ever develops any symptoms they can go to the medical team, but if there is ever a need then we will talk it through and work out a way forward.
"The club has superb facilities, when we first started working with the club, players used to come to me in Cardiff but over time it has made more sense to come here with the facilities the club have and the players all being based here.
"I really enjoy it, because for me I enjoy the human element of building relationships with the players and gaining and understanding their human story.
"But also I think there is some satisfaction in playing a very small part in their careers. If you have been part of the process of the player signing for the club, it makes me smile if I then turn on the TV and see them score a couple of goals or make a game changing tackle.
"It certainly adds a different dimension to the day job. I am a consultant at the University Hospital of Wales in Cardiff, and like all specialities you focus closely in on specifics relating to the heart.
"My sub-speciality is heart muscle diseases and heart failure, so I look at people who have issues with the development of the muscle of the heart.
"This overlaps with sport and the athletic heart, as when athletes are training the heart muscles have to adapt to allow them to train at the levels required."
Over a long career in cardiology, Professor Yousef has seen a number of developments for the better, and he feels this is outlined by the differing outcomes in some high-profile cases within the last two decades.
"The most important change has been the raising of awareness and the understanding that things can go wrong," he adds.
"Screening has improved immeasurably. Whenever a player joins Swansea City, they get a medical assessment and part of that is a full cardiac screening.
"The reasons for that are firstly to screen out any players who might have any abnormalities, which is extremely rare. Most of these players have been very fit athletes for a number of years, and if such an issue existed you would have expected it to be picked up.
"Secondly, you want a baseline assessment of the player. That way, if a player reports any issues further down the line, you have readings you can compare it to and obviously over time as we do these screenings annually, you are just adding more data and detail to that process.
"Thirdly, it is most important to assure the player and the club that the player can train to a maximum level.
"I think if you look back over last 20 years, you can see the developments in pitch side medical care and procedures in the difference in outcomes in certain events, which is so important because screening is not a 100 per cent guarantee that nothing will ever happen.
"When Marc-Vivian Foe had his cardiac event when playing for Cameroon he sadly passed away. When Fabrice Muamba collapsed on the pitch playing for Bolton at Tottenham Hotspur, the awareness and understanding had improved and developed and his life was saved.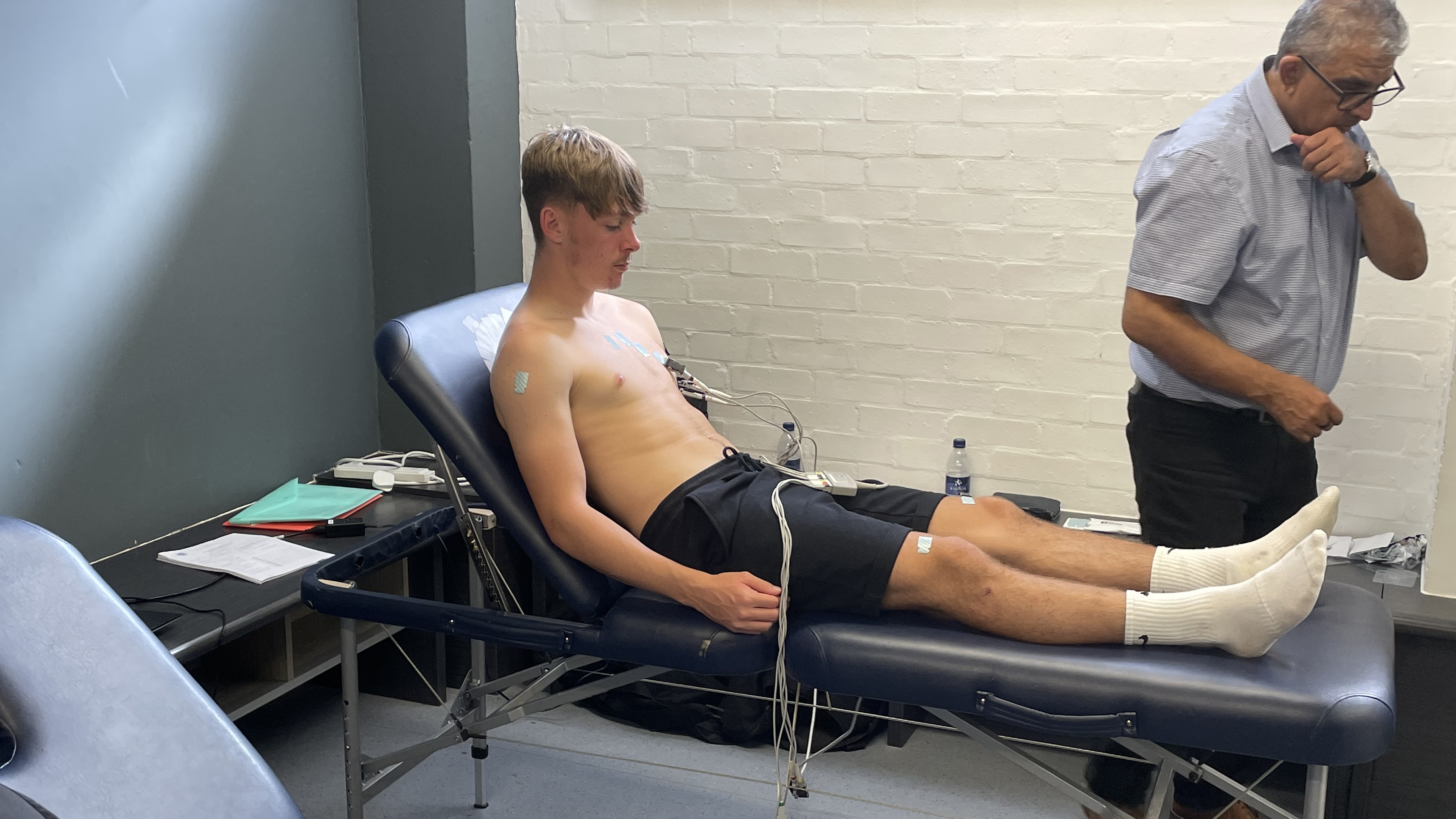 "Come forward to Christian Eriksen playing for Denmark, and that almost decade of further understanding and awareness meant he received a shock within moments of the incident happening, and he has made a full recovery to be able to play again and resume his career.
"All those players will have been screened prior to these events, so it just underlines the importance of that provision of rapid, accurate pitchside care and assistance.
"No test can give you an absolute 100 per cent guarantee, but we can do all the tests we have access to and say that the chances of such an event happening are very small.
"You cannot guarantee anything but the more testing and screening you do, the greater the information at your disposal and the greater the understanding and care you can give the player.
"But we have an excellent relationship with Swansea, and we are always at the end of the phone or players can come and see us if there are any concerns."
One incident Swansea City supporters will remember clearly was the one involving the club's former striker Bafetimbi Gomis.
The Frenchman fainted during a Premier League game at Tottenham in 2015 due to a vasovagal condition, and Professor Zaheer Yousef was remotely available that night to provide valuable assistance.
"When that incident happened, Bafe came around very quickly, but it also highlights the importance of what Zaheer is talking about in terms of having the data to call upon," says Dr McCluskey.
"Obviously Bafe would have been taken to hospital and kept in overnight given the nature of the incident, but being able to call on Zaheer and the data he has at his disposal regarding each player was important in helping shape the next stage of the treatment he received."
Professor Yousef adds: "On that point of screening and building a database,  the FA have funded a scholarship screening programme for young players, and they have a specialist panel – which I am on – and it provides a reference point for us.
"It's a very useful network and it builds up that cross-club database. From there you can always update protocols and guidelines."
While clear strides have been made in the field of sports cardiology, the research and efforts to continue to push forward central to those working in the field.
For Professor Yousef, one area he believes will see improvement is in the human, face-to-face provision of cardiac care.
"I think one of the most important things we can do is look at the human element of it," he says.
"You could tell a player to put on a wearable to monitor their heart-rate or anything else if they had a concern, but that is very much an automated approach to a human condition.
"We need to have medical teams and staff on hand to see players face to face and explain and reassure them if there are any issues.
"Players can have symptoms, and their performance can suffer as a result if they feel anxious. But if we speak to them, we can provide that care face to face, we can still do the testing but you are making it clear to them that you do not believe they have anything to be concerned about.
"I don't think it's a case of doing anything more or differently. It's about doing what we do better.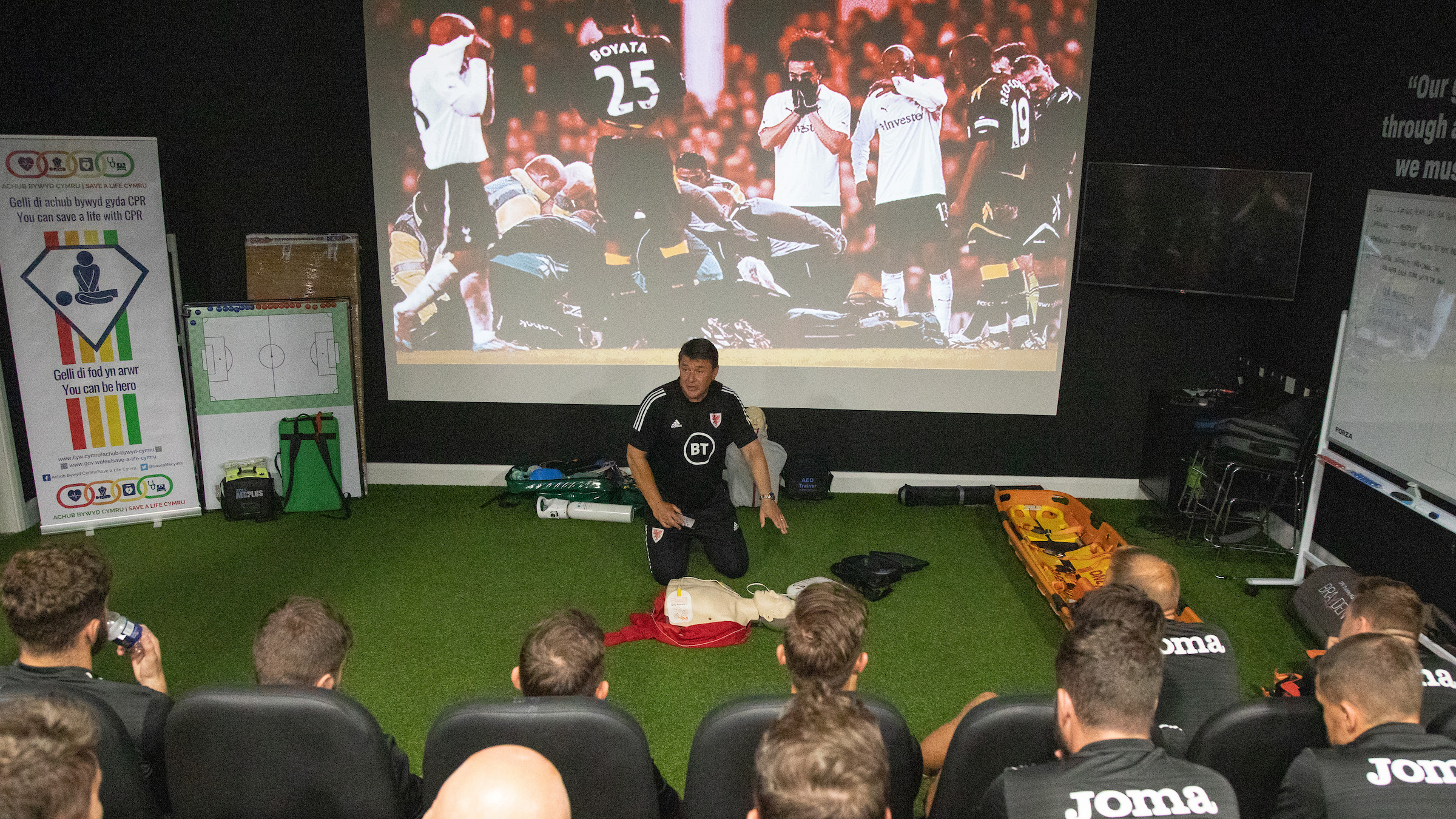 "It can be easy to forget that while obviously there is physical duress for athletes, you can experience stress or anxiety from factors that are nothing to do with the physical element of the job.
"Those factors can sometimes mean you exhibit symptoms that you may believe are symptoms of a cardiac issues, but if we can test them and show that there is nothing to worry about from a physical point of view then it gives them some peace of mind.
"It makes a big difference to have that reassurance, and we have to bear in mind just how rare it is for a professional athlete to suffer a cardiac event.
"But we do always have to be aware that you can never guarantee 100 per cent that a player will never ever have a cardiac event, just as is the case among the general populace."
Which means that ensuring as many people as possible have the skills to provide basic CPR, use an automated external defibrillator and deliver first aid is crucial.
"To add to Zaheer's point, it does underline the importance of having all staff trained in what to do in the event that anything does happen," says Dr McCluskey.
"We had an event at the stadium last year where Andrew Lindley, the clinical educator in the FAW's medical department, came to Fairwood and delivered a session for all staff.
"It is vital that everyone has these skills as you just never know if or when you may be the first responder to a cardiac arrest.
"You could be a lifesaver, as was shown in an incident at the academy last season where a steward required CPR that saved his life.
"The general public would have become far more aware of the subject following Christian Eriksen's collapse and – as Zaheer has said - the successful outcome, which was down to the medical team at the ground recognising the issue promptly and getting the AED on him quickly.
"It's a very important element of the player care it is vital we provide the players at Swansea City."