Cardiff City | Important ticketing information
30th August 2023
Ticketing News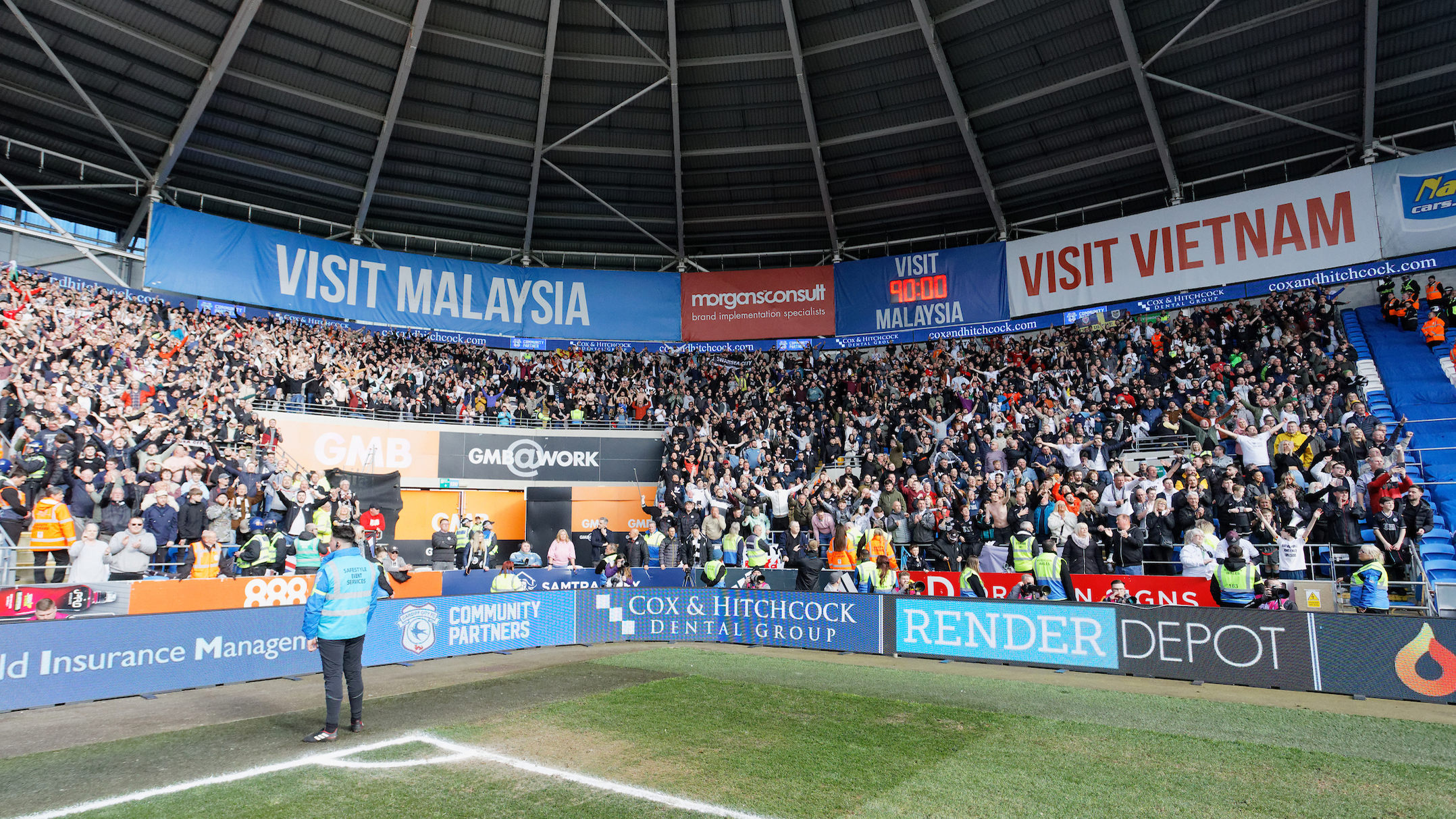 Swansea City can confirm ticketing arrangements for the upcoming south Wales derby against Cardiff City.
The Swans will travel to Cardiff City Stadium on Saturday, September 16 with kick-off at 7.45pm.
Tickets for this fixture will go on sale from 1pm on Wednesday, August 30, and we strongly encourage supporters to read all the below information before they purchase.
Supporters are reminded that this remains a 'bubble' fixture, meaning anyone wishing to attend must travel on official supporter coaches.
Coaches will depart from the Swansea.com Stadium and supporters must purchase both a ticket and return travel package.
As there are a limited number of tickets available for this fixture, there will be a priority scheme in place.
Travel information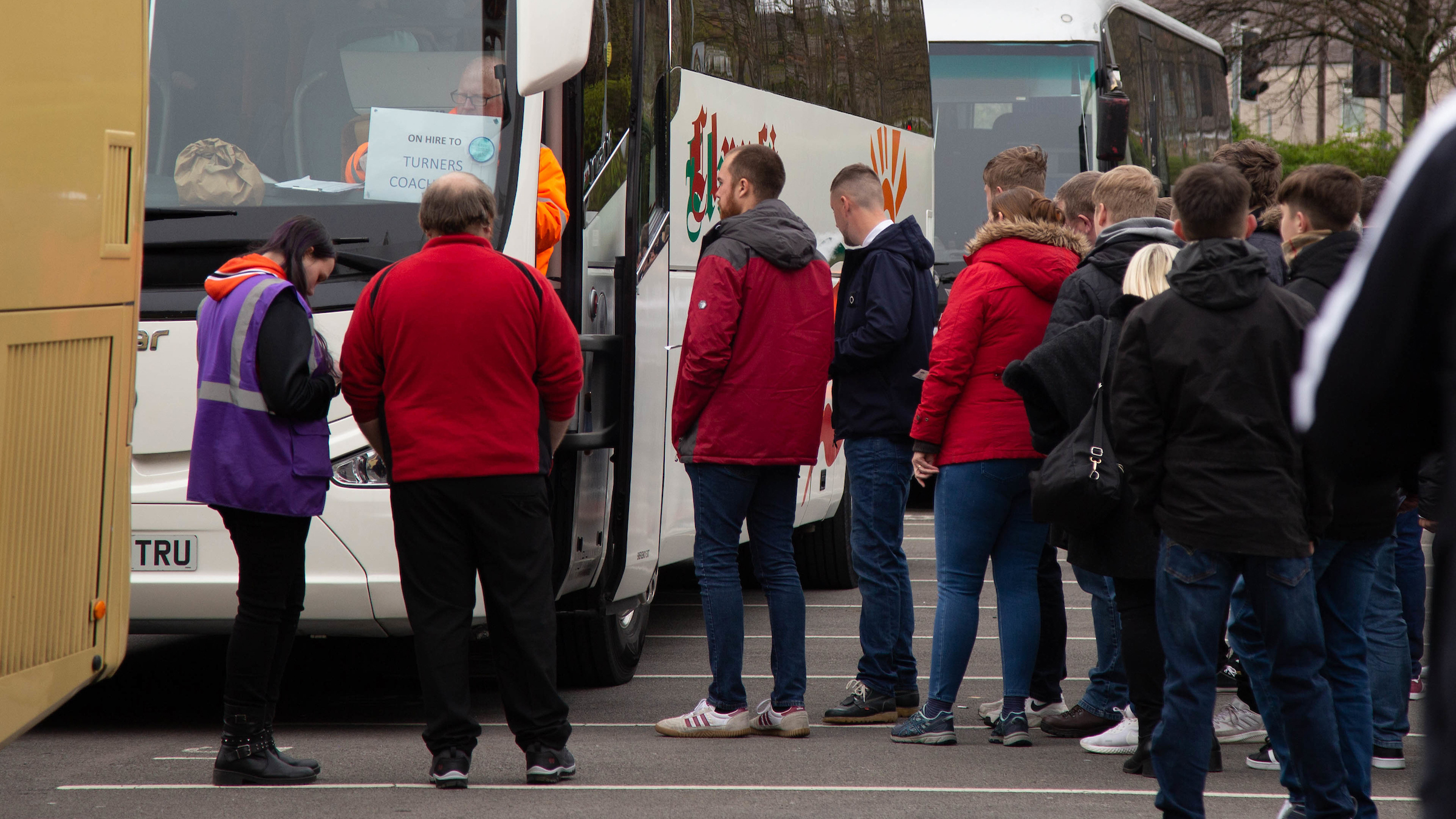 In conjunction with South Wales Police, the club has introduced new and more stringent checks to ensure everyone wishing to attend this fixture can do so safely.
All supporters must only purchase a ticket in the name of the attending person. You should not purchase tickets under the account of someone in your network if they do not plan on attending this fixture.
There will be a strict entry protocols in place on the day, including allocated arrival times and ID checks that supporters must adhere to before they are allowed to enter the Swansea.com Stadium site to board the coaches.
Examples of photo ID include a passport, driving licence or official student card.
If you do not have a photo ID, or require further guidance or assistance, then please email support@swanseacity.com and we will be happy to provide information on ID options that will be accepted.
If the details on your voucher do not match the details on your ID, then entry will be refused and no refund issued.
Additionally, there will be thorough entry searches and any supporters attempting to smuggle alcohol or other prohibited or dangerous items (including, but not limited to, flares and smoke canisters) onto the stadium site will be refused entry, issued with a stadium ban, and will not receive a refund.
Please note the club has a zero-tolerance approach to anti-social behaviour, and anyone found to be displaying such conduct will not be allowed to board the coaches.
Supporters are advised that no bags larger than A4 size will be allowed. No food or drink will be allowed unless there is a medical exemption.
Anyone wishing to apply for a medical exemption should email accessibility@swanseacity.com after purchasing your travel package for further guidance.
Please note that under-18s must have an accompanying adult who is 18 or over with them to board the coaches.
As stated previously, there will be strict ID checks on the day, and any supporter under the age of 18 attempting to board the coaches without an accompanying adult will be refused entry and no refunds will be issued.
The club will clearly outline the process and procedures supporters will need to follow for the ID and entry checks in the days immediately prior to the game.
Following supporter feedback, there will be a family coach available for this fixture. Supporters wishing to book to travel on this coach are advised to email ticketing@swanseacity.com after your purchase with your order number.
Travel direct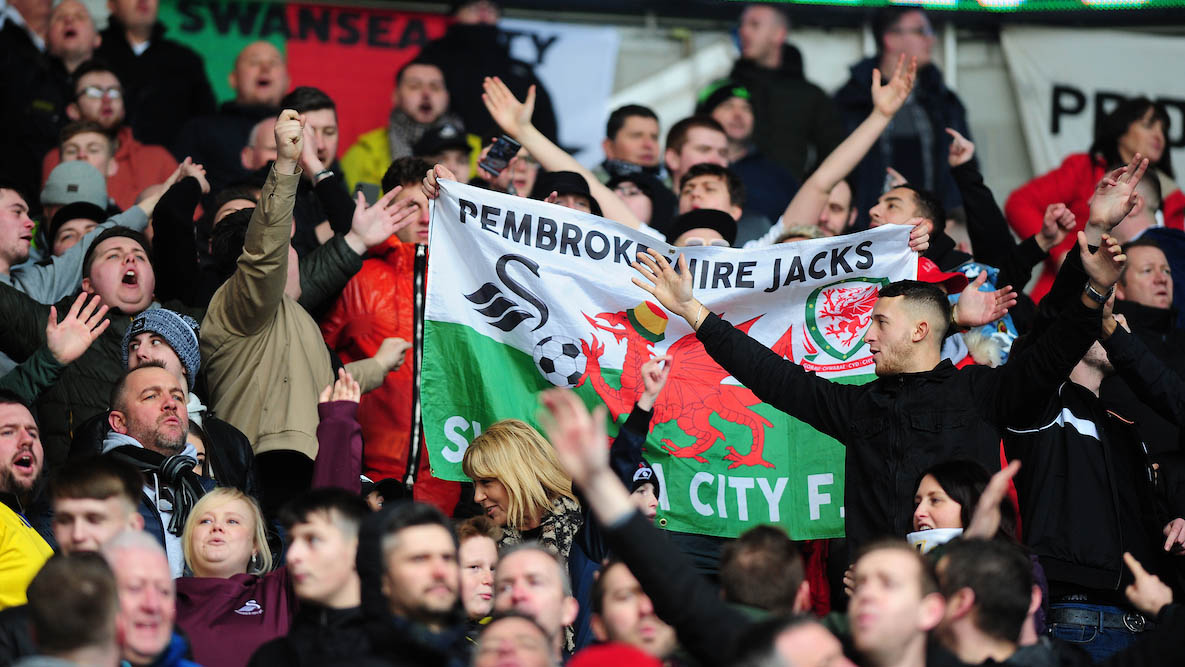 A limited number of tickets will be made available for supporters who live closer to Cardiff, or further east, to travel independently.
You must purchase a Swansea.com Stadium travel package first to secure your place. If you wish to travel direct, you must then email your request to traveldirect@swanseacity.com with your name and Jack Army membership account number.
If your request is approved, you will be notified and the coach travel element of your package will be refunded to you. 
This option is limited and requests will be processed on a case-by-case basis. We advise supporters to email us as soon as you have booked your travel package, and not before.
Accessibility
Tickets for disabled supporters will be available via the away accessibility balloting system. Jack Army points will apply as below. Please note the ballot for accessible tickets will be run in each window of sale in advance of the next booking window.
Ticket exchange
Once supporters have purchased their ticket and travel package they will be sent a voucher. Supporters will then need to bring this voucher with them on the day of the fixture.
Supporters will be emailed in the days leading up to the fixture with an arrival time for the Swansea.com Stadium ahead of boarding. Please adhere to these arrival times in order to ensure the departure process runs as smoothly as possible.
The voucher will then be exchanged on the bus for a valid match ticket. Please note your voucher is not a ticket and will not allow entry to the Cardiff City Stadium. More information on this will follow.
If your voucher has not arrived by Friday, September 15, please contact the ticket office for a replacement voucher. Your replacement voucher must be collected before Saturday, September 16. The ticket office will be open on Friday, September 15 between 9am and 5pm for collection and re-prints.
How to purchase and order of sale
Tickets will be available to purchase online via our ticketing site. We anticipate a high volume of calls and urge supporters to purchase their tickets online only.
It is strictly one ticket per qualifying Jack Army member.
Order of sale
Wednesday, August 30 at 1pm
Jack Army season ticket holder members who attended Cardiff away last season.
Friday, September 1 at 10am
All Jack Army members who attended Cardiff away last season.
Monday, September 4 at 10am
All Jack Army season ticket holder members.
Wednesday, September 6 at 10am
All Jack Army members.
Any additional sale dates will be announced in due course. Jack Army members will be awarded three points for this fixture.
Ticket and coach prices are as follows:
Adults - £24* ticket + £20 bus = £44
Seniors (over-60s) - £19* + £20 bus = £39
Under-21s - £14* + £20 bus = £34
Under-16s - £11* + £20 bus = £31
*(excludes postage fee of £1.25 online per order/delivery and £2.50 per ticket over the phone with the ticket office).