Ceri Phillips | Results this week don't define us
21st August 2022
Ladies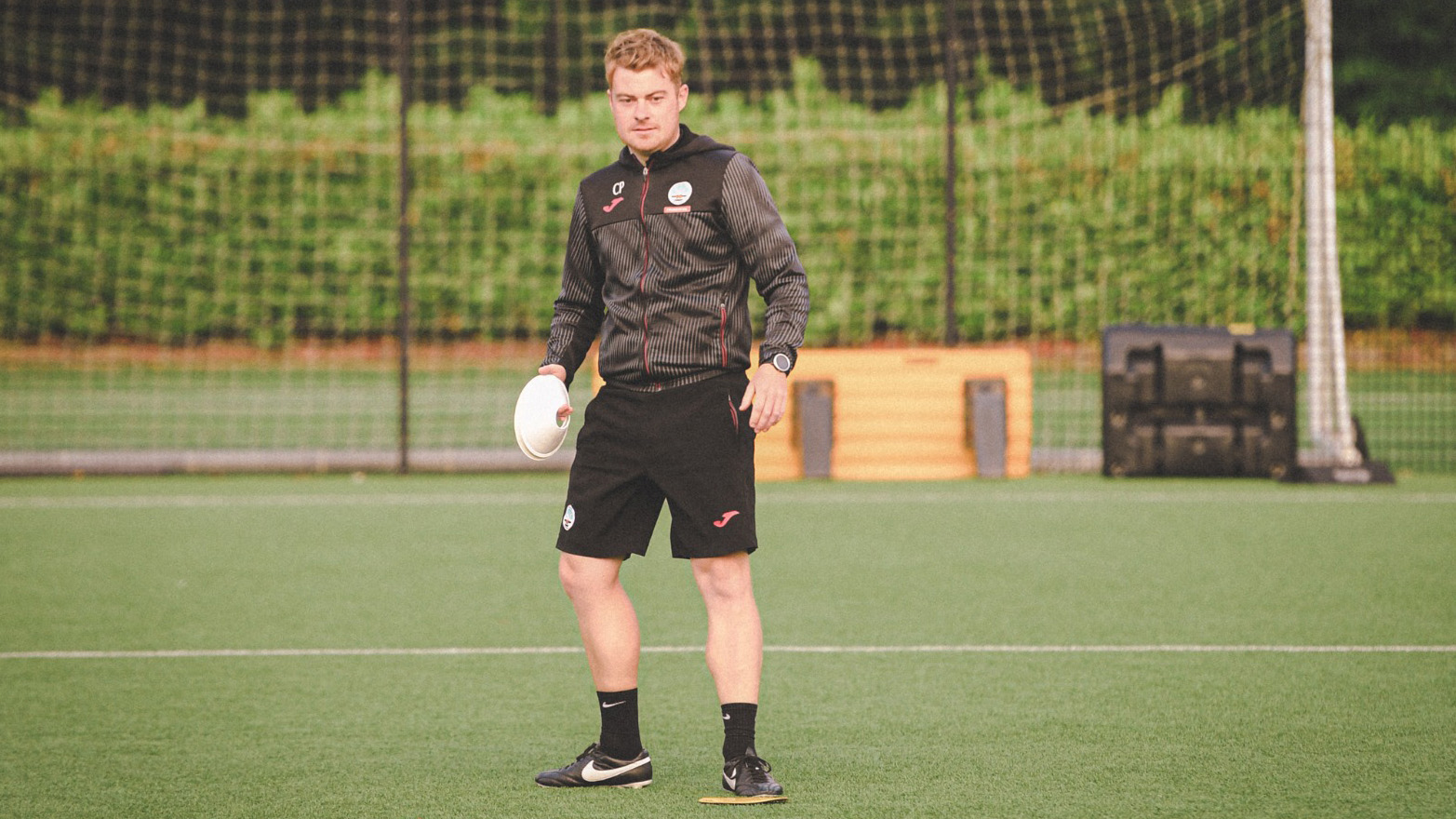 Coach Ceri Phillips has urged Swansea City Ladies to end their week in Greece on a high with another good performance when they face Ferencváros this evening in the Women's Champions League group two third-place decider. (7.30pm kick-off UK time).
Swansea performed strongly in a 2-0 defeat to hosts AC PAOK on Thursday, and will be hoping for another fine showing when they come up against the Hungarian champions.
Phillips wants his side to enjoy the occasion and use it as preparation for the upcoming Genero Adran Premier League campaign, which starts on September 4 with a match against the 2021-22 runners-up, Cardiff Met at the Swansea.com Stadium.
"I told them before the game [against PAOK] that the results this week don't define our season but the performances set the tone," Phillips explained.
"I think that was the case in the first game and everyone bought into that, so regardless of results it's going to put us in a strong position come September 4. 
"We told the players they'd given everything in terms of playing for the badge, representing the football club and yourselves.
"We've spoken as a coaching staff about how to approach a third against fourth game, but the girls will set their own high standards which has always been the case over the years.
"We're confident they'll approach the game in the right way and aim to go out the same way we did against PAOK."
Temperatures during Thursday's semi-final match were reported above 35 degrees during the first half, and Phillips hopes that an evening kick-off will take away some of the challenges that come with extreme heat.
"A lot of the players said that first half on Thursday against PAOK was the toughest half of football they'd played in heat-wise, so I totally sympathise with them," he added.
"These teams playing at home are fully acclimatised to it, so the girls did their best in the conditions, and in the second half when the temperature dropped a little bit we started to be more like ourselves.
"We're really proud of how they handled everything in terms of the heat and other things that are factored into a Champions League game abroad.
"I think [an evening kick-off is] beneficial and we hope it's going to help. From experience, it's still quite hot even then, although it should make it slightly easier, it's going to be a tough task overall."