Ceri Phillips | Swansea City Ladies must embrace the challenge ahead
16th February 2023
Ladies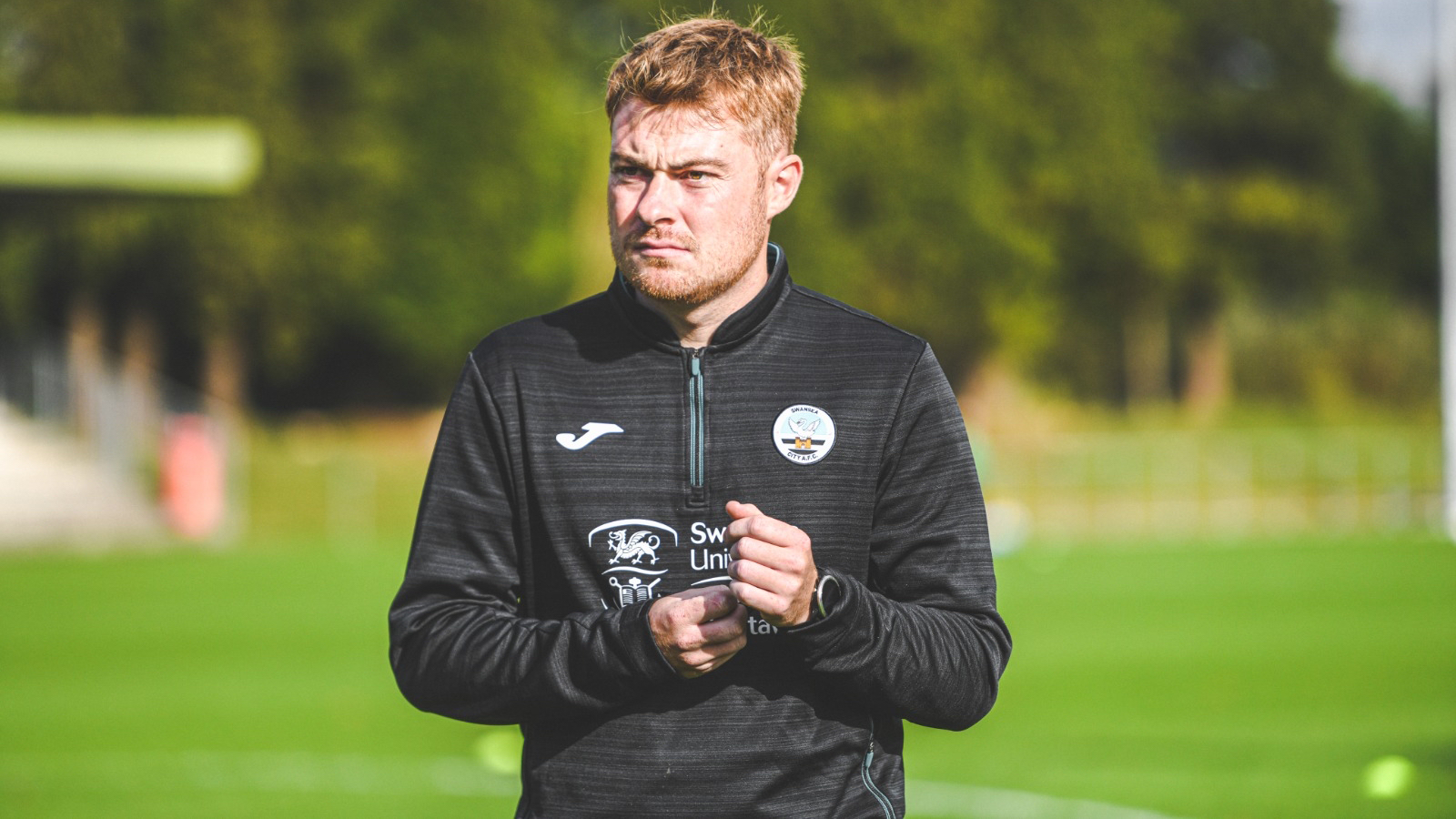 Swansea City Ladies head coach Ceri Phillips says his side must embrace the challenge ahead of them as they prepare for the Genero Adran Premier Championship Phase.
The New Saints took the fourth Championship Phase spot in dramatic fashion on the final day with Cardiff Met, Swansea City Ladies and Cardiff City making up the rest of the group who will contest the league title over the final stage of the campaign.
The Bluebirds carry a seven point lead over the Swans heading into the second phase which will begin at the end of February.
It means Swansea's hopes of defending their title are out of their hands and will require other results to go their way.
But, with all the teams set to play each other home and away before a winner is crowned, there is plenty of time and opportunities to come.
"We're ready and raring to go," Phillips said.
"It's a few weeks until our first game comes along so there's plenty of time to get some preparation in and throw everything we've got at it.
"We're going to take it game by game. They will be tough matches against all three teams, but if we can't get excited about playing against top opposition then we're in the wrong place.
"I know it's a cliché but we have six cup finals now. We're all looking forward to it and we're going to give it everything we've got."
The Ladies have made additions to their squad in the past few weeks with the arrivals of Lailah Muscat and Megan Saunders have helped strengthen an already highly-competitive squad, while last season's top scorer Chloe Chivers is closing in on a return following an ACL injury.
"Across the season, we've picked up some injuries, but we have a good squad with some new players and some returning players, which helps us" Phillips added.
"If we can get some minutes into them over the next few weeks, we'll be a lot healthier in terms of squad selection.
"We're almost at a full compliment going into phase two. It gives us a bit of a headache which is what we want as a staff."