Ceri Phillips wants Swans Ladies to take confidence from recent performances into Sunday
3rd December 2022
Ladies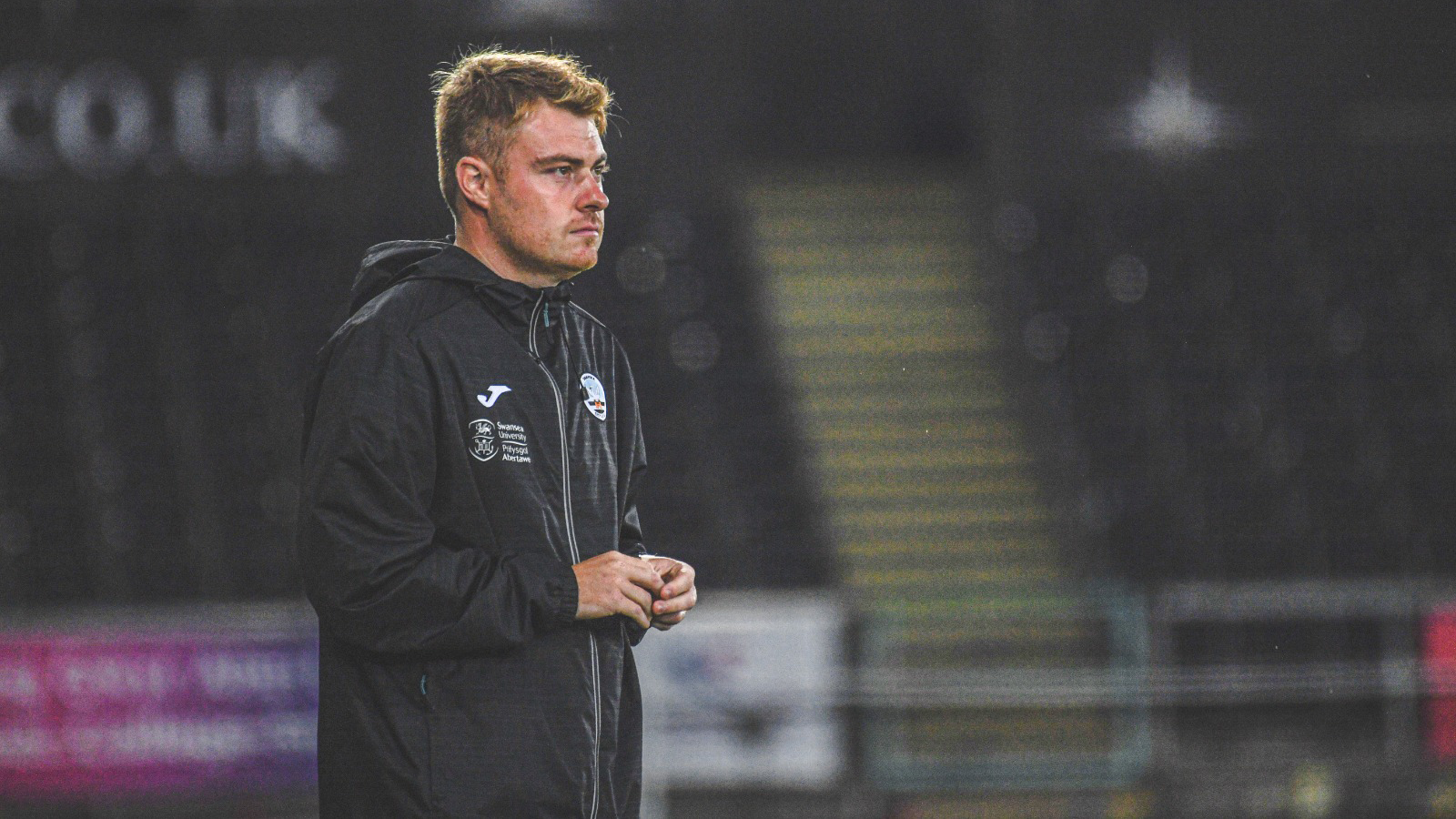 Swansea City Ladies head coach Ceri Phillips wants his side to take confidence from recent performances as they prepare to host Genero Adran Premier table toppers Cardiff City at the Swansea.com Stadium on Sunday (2pm kick-off).
The match marks the second time the Ladies side have taken to the pitch in SA1 for a league match and they are hoping to repeat the on and off-field success that was their first outing at the home of the Swans against Cardiff Met back in September.
Once again, there will be plenty of activities in the concourses pre-match for young football fans to enjoy, and there will be mascots and a guard of honour to help welcome the players onto the pitch, but Phillips wants his team to focus on the match and their own performance against the current league leaders.
"We always say that it's important to play the game and not the occasion," he said.
"But beyond that there are all the little elements that come with a game of this nature, so the build up to the game and after the match are the times when it is important to soak all of that up and enjoy it.
"It's such a good occasion and it's one that the players deserve, but there's a game of football to be played.
"We have high standards within the group and we have things that we want to achieve from the game, and we know how we want to perform.
"They'll be some internal pressure that we put ourselves under. I'm looking forward to seeing how the girls react to the challenge.
"We're really happy with performances of late. We're pleased with the passages of play and the way we're working off the ball. We're going to treat Sunday as any other game but against a very good side.
"We want to perform to the best of our abilities in front of the crowd and hopefully that will make for a very good afternoon."
Injuries to key forward players in recent weeks have meant Swansea City Ladies have had to find other ways to get results.
Players have been played out of position with midfielder Emma Beynon and defender Nieve Jenkins both featuring as centre-forwards on occasions.
But recent wins have brought plenty of goals and Phillips believes his team are reaping the rewards of hard work and perseverance.
"We're building a bit of confidence at the moment, which is long overdue," he added.
"We're really happy with performances of late. We're pleased with the passages of play and the way we're working off the ball.
"We've been creating chances all season, but sometimes the final touch hasn't been quite there although we're really happy with the way the team is pulling together.
"Coming in as a head coach with not much time before the start of the season, I did feel like it might take a little bit of time before things would start to click. I'm glad that it's starting to happen now and that confidence is growing.
"When confidence is up, players play with their heads held high and make good decisions and exciting ones, you see more risk taking.
"As a coach, you prepare the team as well as you can, but when the players go out there you want them to stick to the plan, but you also hope that they can bring something else and express themselves. Hopefully that will be the case this weekend.
"The girls have been fantastic in the last couple of games, and we'll put the work in this week and see what Sunday brings."
Swansea City Ladies take on Cardiff City Women on Sunday (December 4) at the Swansea.com Stadium. 2pm kick-off.
Tickets are free for under-18s and £3 for adults.