Ceri Phillips | We must learn from Llandudno defeat
21st November 2022
Ladies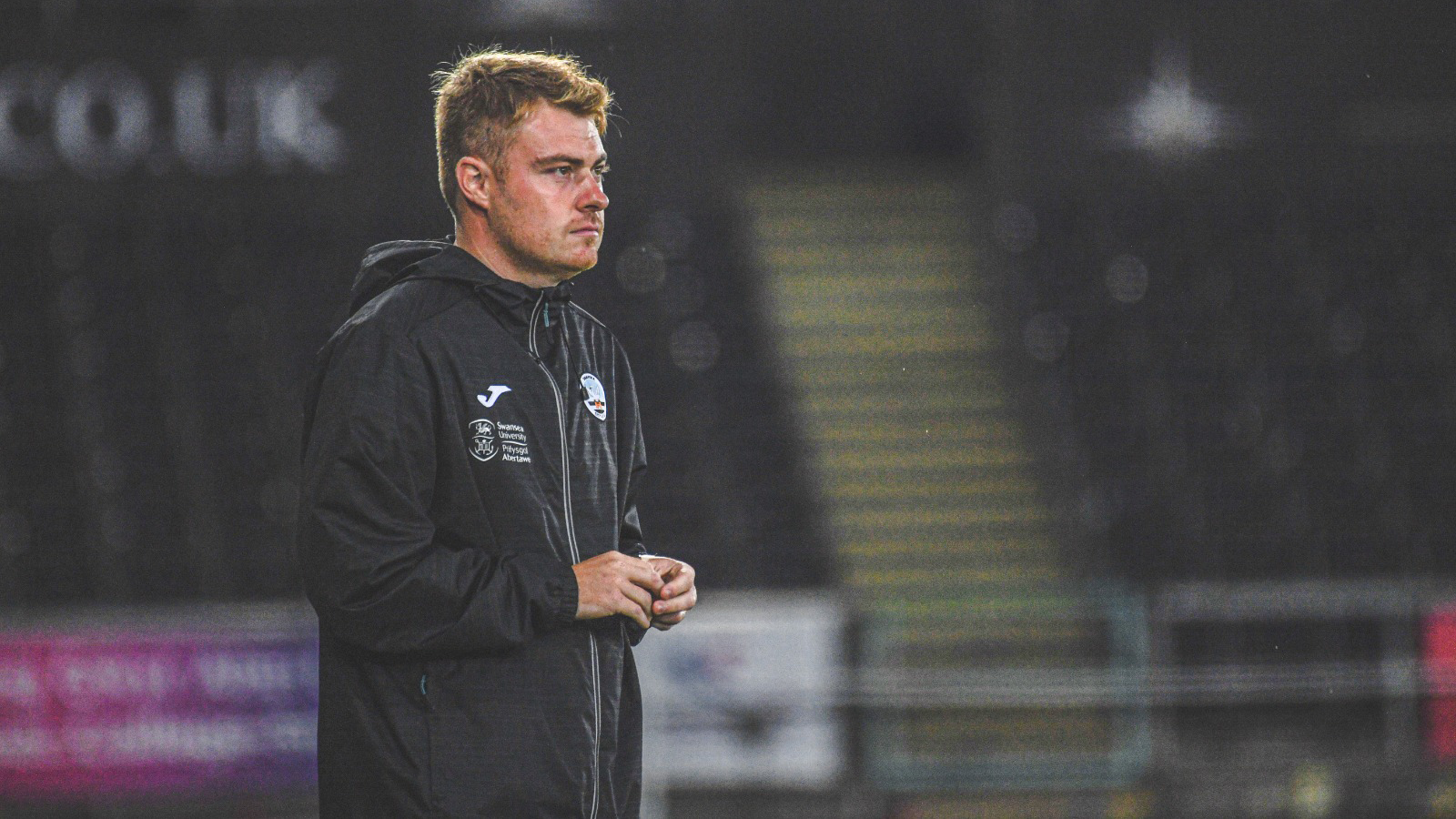 Swansea City Ladies head coach Ceri Phillips says his side must learn from defeat to Llandudno Ladies in the Genero Adran Trophy on the weekend.
The current Adran Premier Champions suffered a shock 2-1 home defeat to the Genero Adran North side with Kelsey Davies' strike from distance for the north Walians proving decisive in a tight game.
The home side hadn't been able to take advantage of a bright start and had found themselves behind earlier in the game after a smart finish from India Hassall. While Nieve Jenkins equalised almost instantly, the Swans were unable to build on that goal and ultimately exited the competition.
"It's a tough result to take," said head coach Ceri Phillips.
"It's disappointing but credit has to go to Llandudno. They were very competitive. They travelled a long way and were up for the game.
"Perhaps we had a bit of complacency.
"I believe in the weeks and months to come, we'll look back at this game and realise that this was a turning point and that we learned a lot about ourselves as a coaching staff, as players and as a team.
"We'll learn from it and now we have to take things game by game and keep targeting three points."
The Swans will have to move on quickly with a visit from Abergavenny Women on Sunday.
"We've been finding it hard to find consistency," Phillips added.
"We'll win a few but then a performance like this one means we take a step backwards.
"We need to put Sunday to bed, focus on Wednesday and look to put things right."
The Swans host Abergavenny Women at Llandarcy Academy of Sport on Wednesday (November 23) evening. (7.30pm kick-off).
Entry to the game is free.