Charlie Veevers | This team has strong fighting spirit
30th April 2023
Academy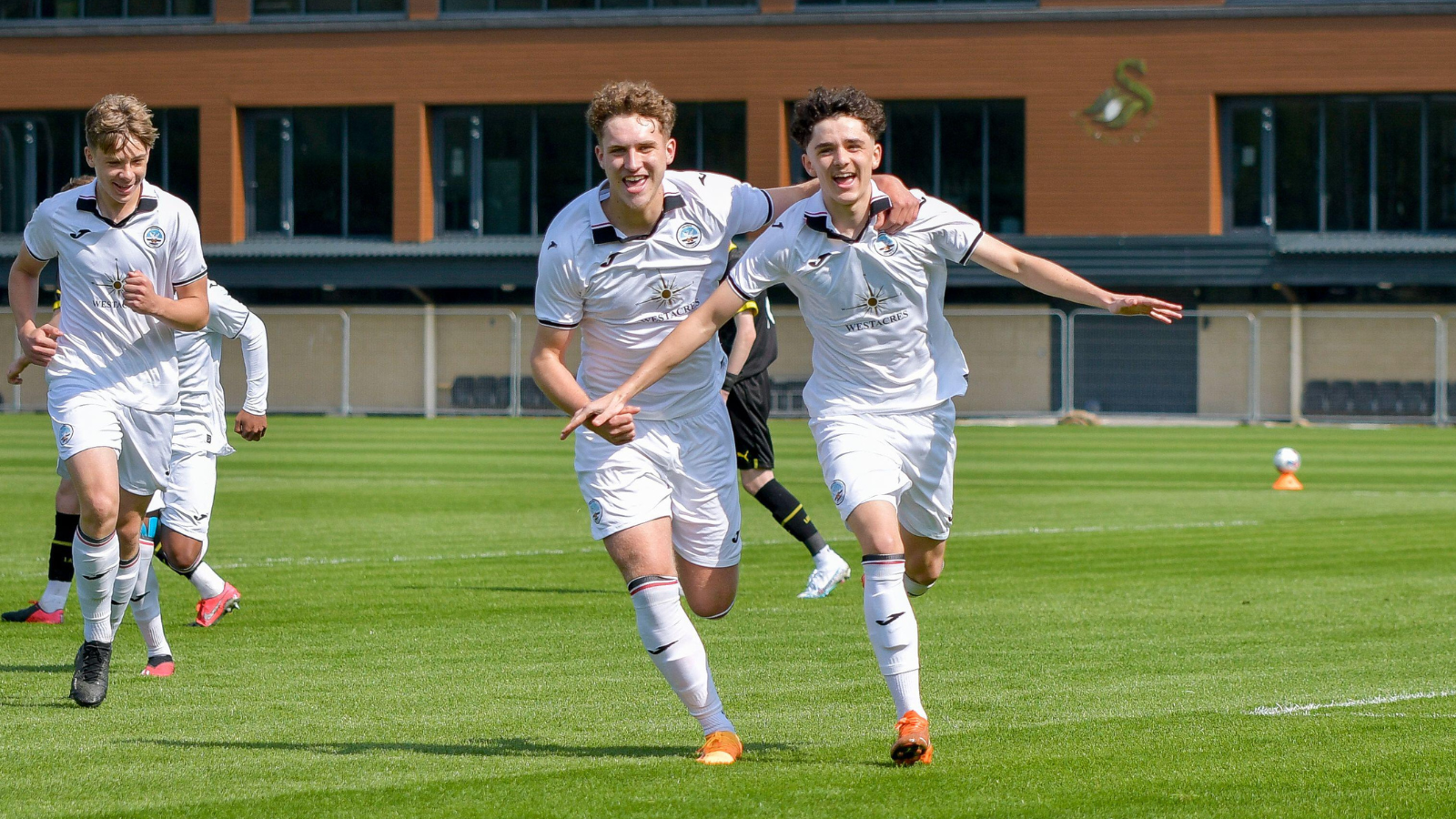 Charlie Veevers praised the fighting spirit of his Swansea City Under-18s' team-mates after they staged a comeback to claim victory against Wigan Athletic in yet another high-scoring encounter.
The Swans had the ball in the net in the first five minutes thanks to a superb free-kick from Veevers, but a first-half hat-trick from Harrison Bettoni put the Latics on top.
Iwan Morgan would reply in kind with a hat-trick of his own - his second in as many games - to put the Swans 4-3 to the good.
And a further goal from the striker - taking his tally for the season to 28 - and Kyrell Wilson's brace sealed the win at Landore.
The 18-year-old - who signed his first professional contract last summer - was overjoyed to see his hard work pay off on the pitch as he returned following a lengthy spell out injured.
"It was my first start back in the team for a long time, and my first 45 minutes back. I wanted to give it my all and, just like the team did, fight until the end," said Veevers. 
"We went down at half-time, which we were disappointed at, but we started the second half on fire and came back to win with seven goals, it's a brilliant way to end the season.
"Ever since I've come back from injury I've been practicing this free-kick, just like the other lads really. Dan [Watts] and Iwan [Morgan] have both scored from them, so it's definitely something we do a lot of in training.
"It felt really good for it to pay off, to get a goal in the last game of the season and my first start back, it's good feelings all round.
"The boys didn't give in, we came out in the second half looking sharp and everyone was fighting for it and that showed with the goals we scored.
"The work rate of everyone is really good, we never give up. It shows the fighting spirit that we've got individually and as a team."