Chloe Chivers makes first Swansea City Ladies starts since April following ACL injury
6th March 2023
Women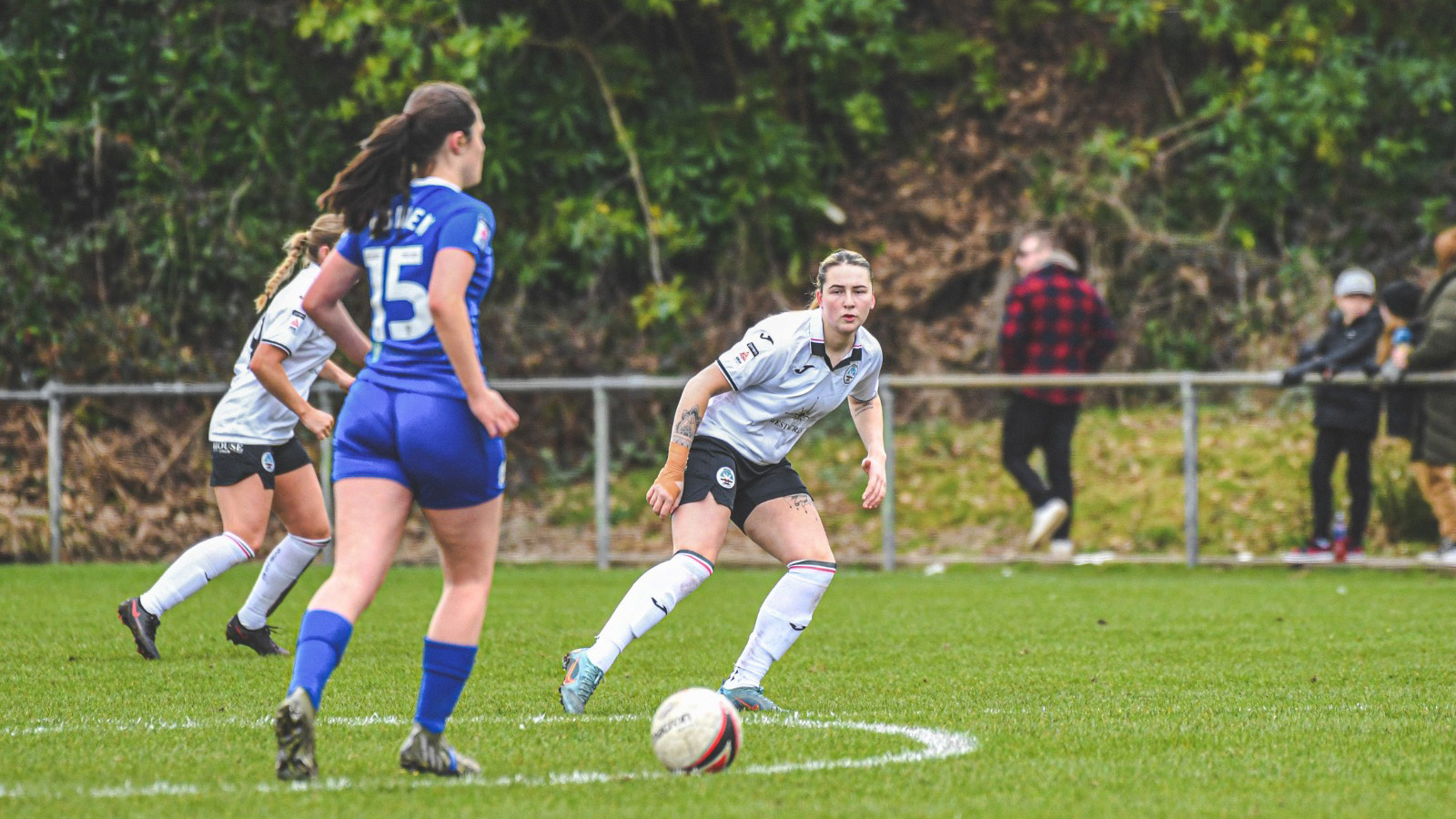 Swansea City Ladies forward Chloe Chivers is determined to make sure all the mental and physical challenges she has overcome to recover from injury are worth it after making an impressive return to action.
Swans Ladies' 2021-22 top scorer returned from her second ACL injury in two seasons in fine style contributing with an assist on her first start against Cardiff City Women a week ago.
And she put in a fantastic performance against Cardiff Met on Sunday, scoring a goal and providing two assists as she helped her side to a 4-0 victory on the road. 
Her return is a massive boost for the Swans as they embark on phase two of the Adran Genero Premier season, but it's been a tough road back for the 23-year-old, particularly as it came so soon after her previous long-term injury.
Despite missing a huge chunk of last season, Chivers scored an impressive 20 goals and was hitting excellent form but injury during pre-season meant she was once again left cheering from the sidelines when the new campaign began.
"It's been a really long road mentally and physically to come back from a second ACL," she said.
"It's always frustrating not to play but that's worse than when you're injured. From the side being injured you feel it so much more than when you're fit because you can't influence the game.
"The first time was really hard as I was so young and had no idea of the injury, and I was left to my own devices until I came to Swansea. The club helped me get back on the pitch. To have the same injury again was really difficult to deal with but I was determined to be back before the end of the season.
"It was really hard to go through it again. In some aspects it's easier because you know what the process is going to be and what targets you need to hit. But really, it's very hard to compare injuries.
"Football is a team sport, but being injured is very isolating because you're in the gym while they're on the pitch.
"I want to thank the physios and doctors for all their help with my rehab, especially Georgia Walters. Her dedication, patience and hard work was amazing and helped me so much! The support of the girls has been good which helped me so I still felt part of things even if I couldn't help them out on the pitch.
"We're a close-knit group and their support is massive but my biggest support has come from my best mates Stacey John-Davis and her wife Natalie.
"I don't think I could have come back again without them. They're my best friends on and off the pitch. They've been there with me through it all and they've really helped me get back on the pitch. They've kept me motivated and even brought me back to reality when needed!
"I was really pleased to get a few minutes at the end of phase one and I'm absolutely buzzing to be starting again."
With four games remaining in the Swans season, Chivers is hoping to use the games to get back to fitness and form while contributing as much as possible to the team.
"I'm going to try to get as many minutes as I possibly can," she added.
"I'll keep getting fitter, build myself up and keep getting stronger."