Chloe Chivers wins Adran Genero League goal of the season
26th May 2022
Ladies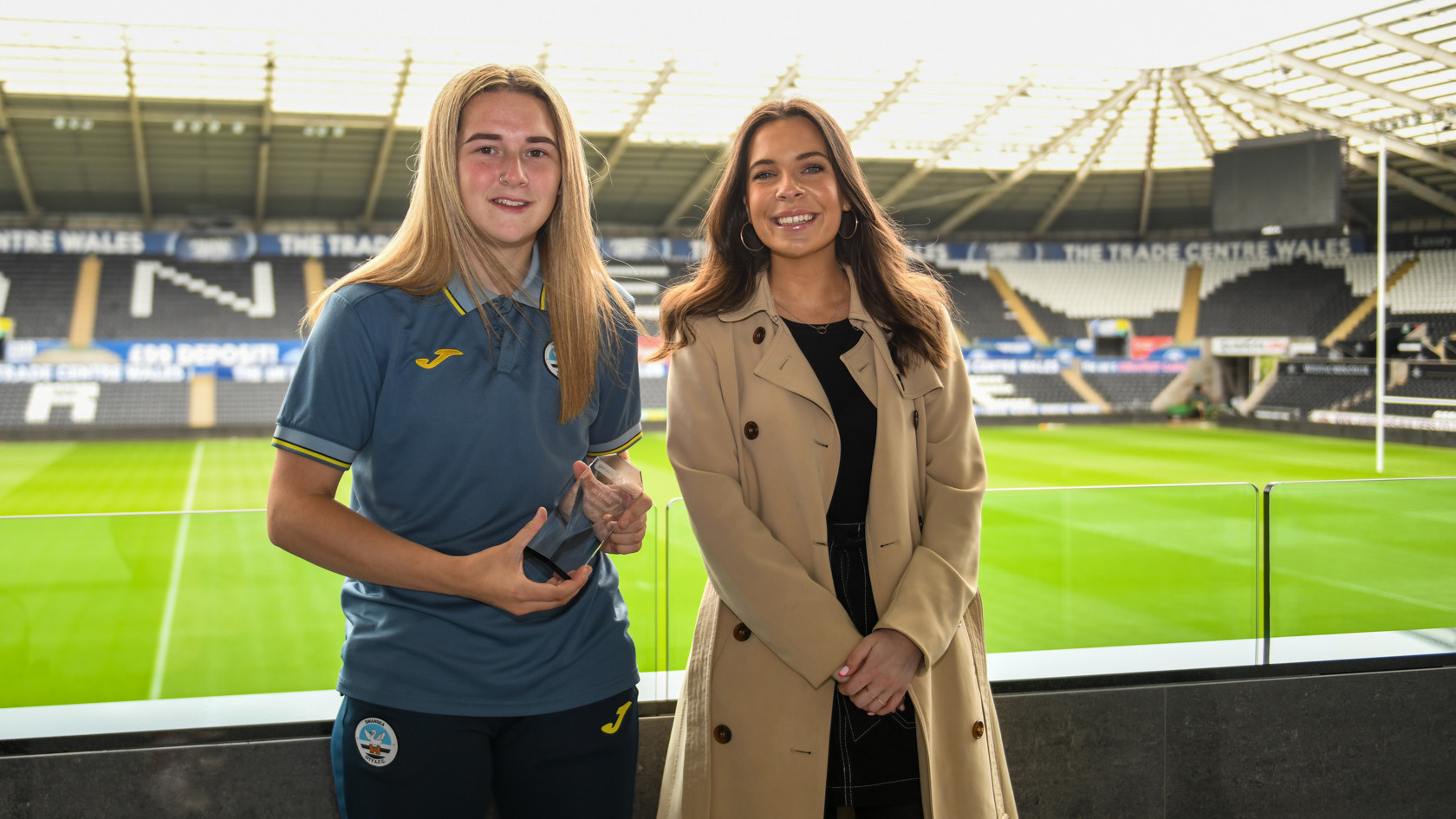 Swansea City Ladies Chloe Chivers has won the Adran Genero League goal of the season for her stunning strike against Cardiff City.
Chivers was presented the award by Sioned Dafydd on FC Cymru's roadshow awards ceremony which is available to watch in full on the Football Association of Wales YouTube channel.
The team's Players' Player of the Year was left speechless when she received the award during what she had thought was a routine interview.
As well as the award-winning effort against the Bluebirds, Chivers scored a further 19 goals in all competitions this season with six of these coming in one cup match against Coed Duon Women.
The goal against Cardiff was the one that stood out to her, however, not only because of the quality of the finish, but because of the opposition and importance of the match.
She said: "I just hit it to be honest, I saw the sight of goal and hit it, but obviously to beat Cardiff at home in a 4-1 win and get a goal was brilliant."
That win came shortly after Swans suffered their first defeat in three and a half years, and showed real character from the side to bounce back and ultimately remain unbeaten until the end of the season in order to claim a third league title in three years. You can read a review of the season here.
Stacey John-Davis and Claire Skinner were also recognised among the Adran Genero top performers.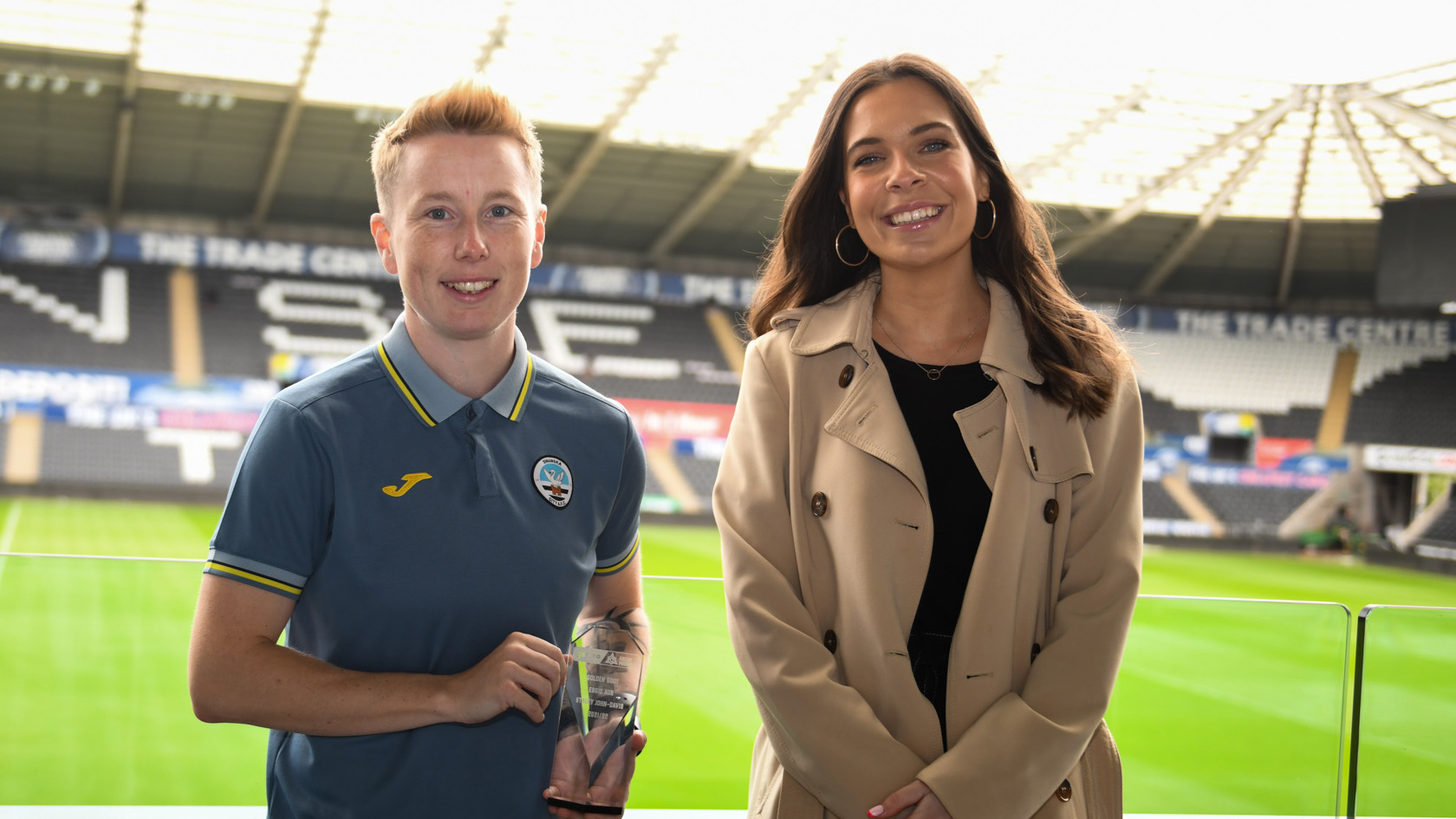 John-Davis 14 league goals saw her pick up the golden boot while Skinner was given the golden glove for keeping the most clean sheets in the league.