Chris Church hopes Swansea City Ladies can inspire the next generation
17th April 2022
Ladies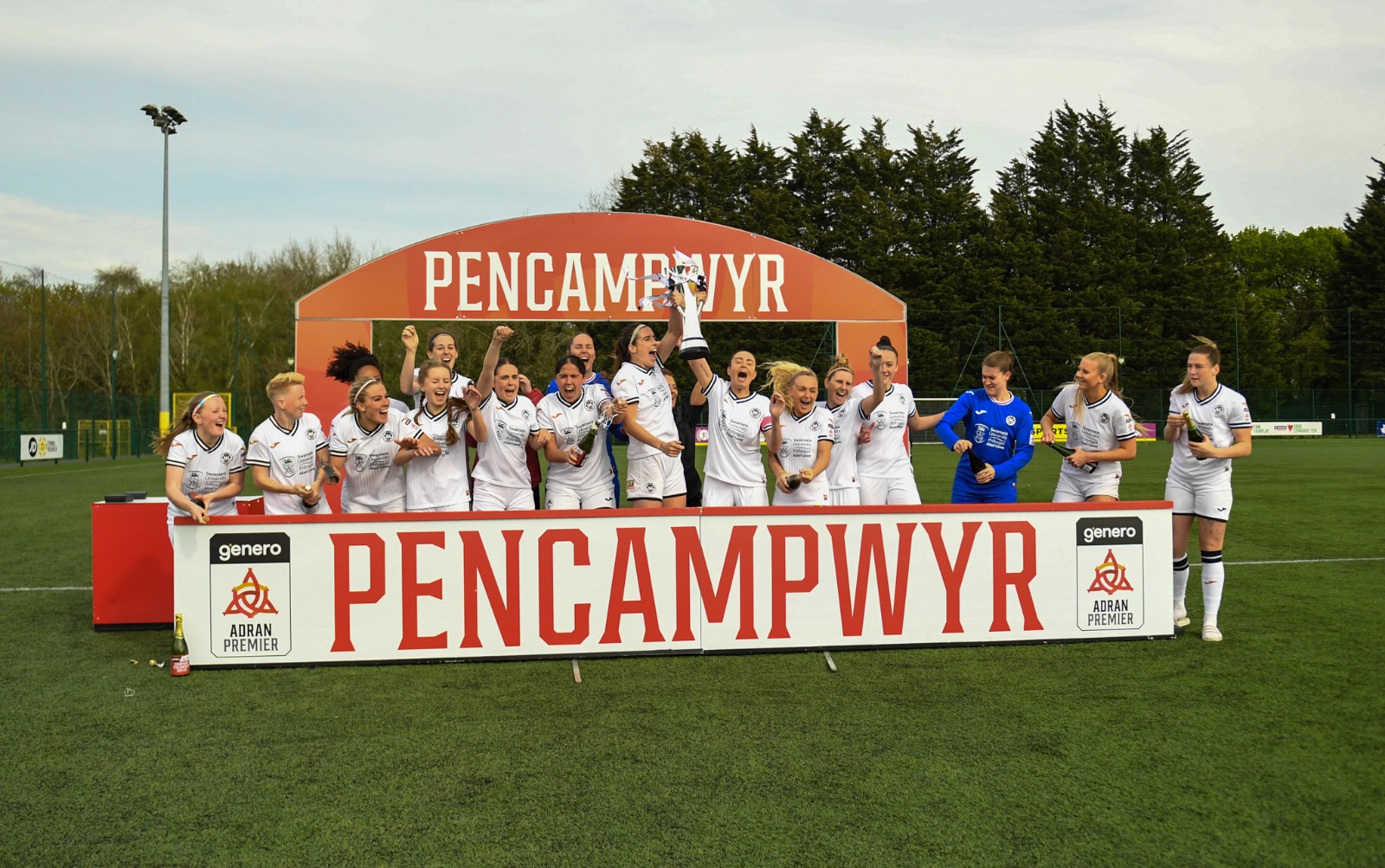 Swansea City Ladies coach Chris Church hopes his side's third top tier title in three years will help inspire the next generation of young female footballers across the city.
The Swans won the league with a game to go and rounded off another excellent season by lifting the trophy on Easter Sunday.
The final match of the season ended in a 1-1 draw between the top two teams, Swansea City and Cardiff Met. Stacey John-Davies had given the Swans the lead early in the second half, but Emily Richards equalised direct from a free-kick shortly after.
A point apiece for the teams meant Swans won the title by four points and Church hopes that aspiring young female footballers will take a lot of motivation from his side's achievements.
"The main thing is to inspire the next generation so they can see the players on the pitch, they can interact with them  - we've seen that when we've inviting teams to games - and almost say 'this is what you can achieve, it's not out of reach'," he said.
"Women's football has gone from strength to strength and is only going to get stronger, so if we as a team can inspire that next generation and the players can, then I think we'll have many successful years to come.
"Hopefully the next set of players can come through and be inspired by what we've achieved."