A Christmas update from Julian Winter
24th December 2022
Club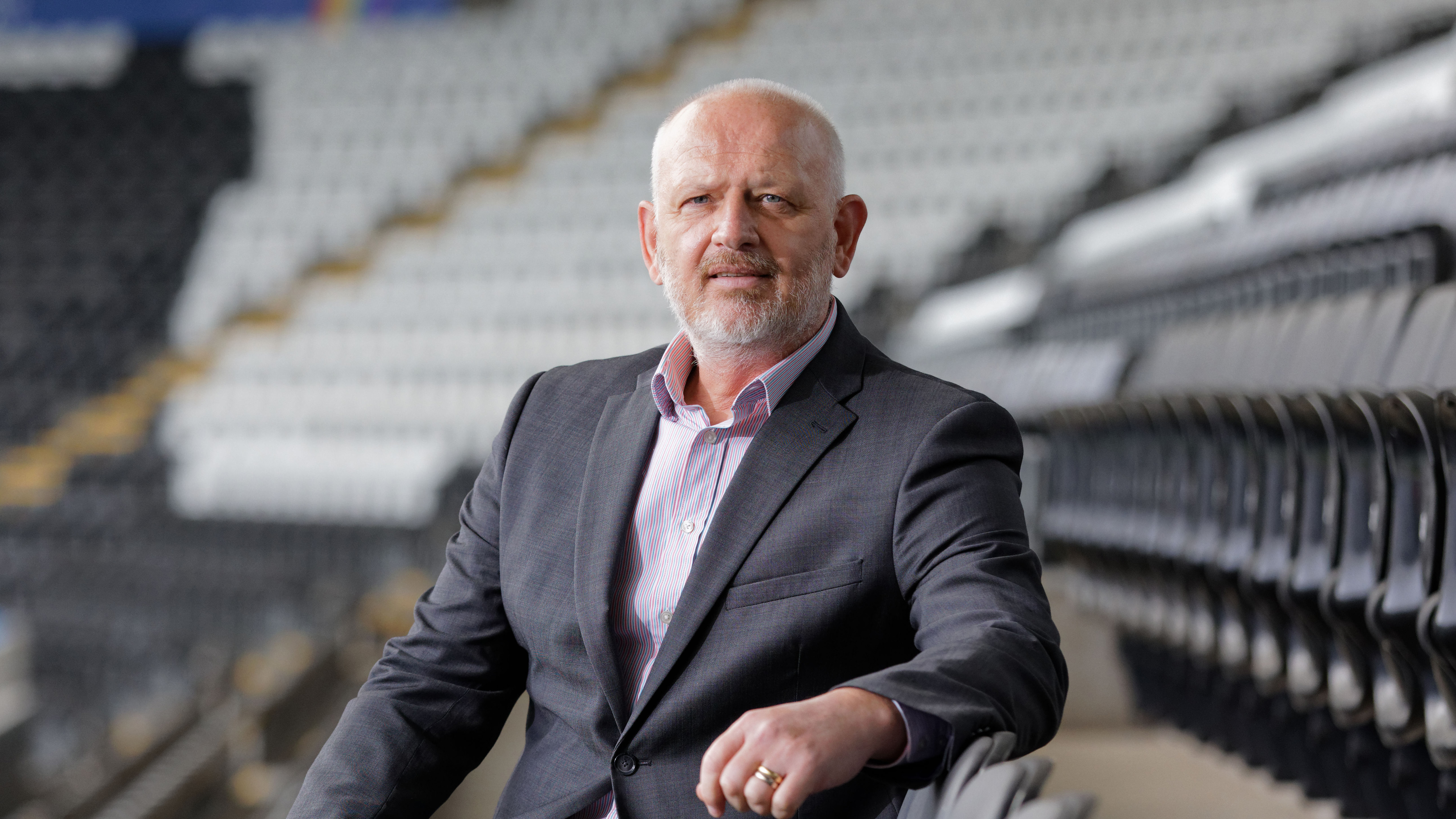 With Christmas upon us, now is as good a time as any to reflect on the season so far as we also look forward to 2023.
We are now at the midway point of the campaign and sit just two points away from the play-off places and, while some might argue we could have more points on the board, I feel it has been a very positive first half of the season.
As a team we have clearly made progress, and with the second-youngest squad in the Championship we have continued to make great strides in the past few months.
We have a core group of young players – together with some experienced senior professionals - who are playing with courage and bravery, and who continue to represent the football club in the right way both on and off the pitch.
What we are trying to build takes time and patience, and I believe we are firmly on track and in a good position to continue towards our goal of reaching the Premier League.
There is a real togetherness at the club and we are fortunate to have a very dedicated group of staff across our sites at Fairwood, Landore, Cwmdu and the Swansea.com Stadium who are all working tirelessly to ensure we do things in the right manner and represent Swansea City in the best possible light.
The Christmas period also means that the January transfer window is almost upon us.
I am in regular dialogue with Jason, Steve and Jake, as well as with Russell and Josh Marsh regarding all things football.
As a club we are aiming to be active in the window, with conversations around what we might like to do having begun a while ago. When one transfer window ends, planning for the next one begins immediately.
Collectively, however, we will be working hard to improve the squad and look ahead to the second half of the season.
But one thing is for certain, we will continue to do it our way; The Swansea Way.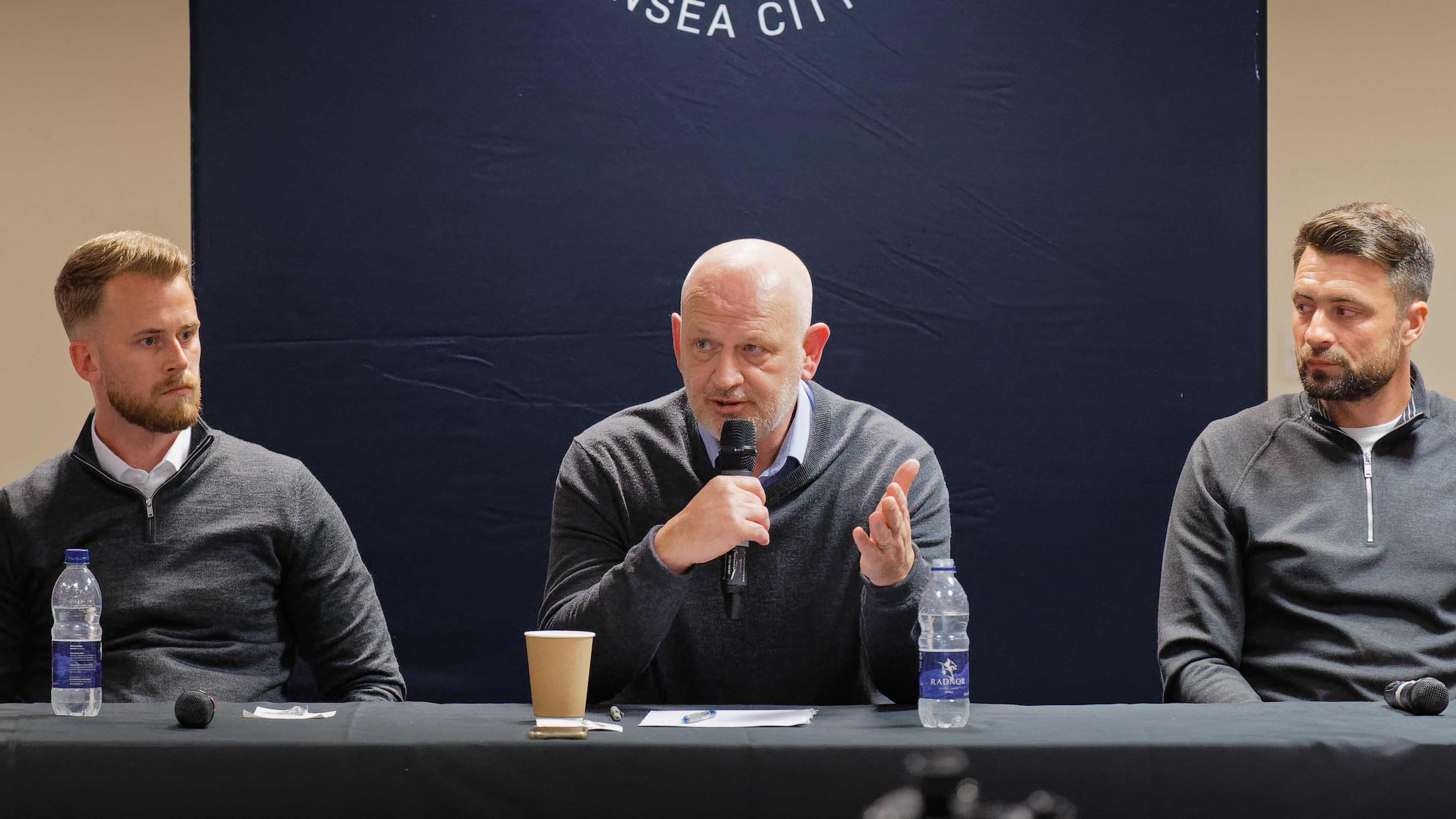 And it isn't just on the pitch that doing things our way has been evident. As we surround ourselves with loved ones this Christmas, the football club has once again been at the heart of the community this festive season.
First-team players and Russell Martin recently attended a Christmas party at the Swansea.com Stadium, which gave more than 200 children from Morriston Hospital and our local community the chance to celebrate the festive season with their heroes.
The party is an annual event organised by long-time supporter Phil Lake, with this year's party was the first since before the pandemic.
The Disabled Supporters' Association were also treated to an appearance from Russell and several players at their annual Christmas party.
The DSA works tirelessly to improve facilities and policies that affect disabled supporters and they are an extremely important part of our club.
A number of players also took part as the club once again backed the city-wide Everyone Deserves a Christmas campaign, championed by Carolyn Harris MP, which aims to provide a Christmas meal for families who are struggling in the local community.
They all helped pack more than 800 hampers last Wednesday while staff from Swansea City AFC Foundation and many of Swansea City's commercial partners helped deliver the hampers to the doorsteps of those who would benefit most. In all the campaign reaches some 2,000 families in the region.
In addition, our academy players donated gifts to the Mr X appeal to provide children from low income or underprivileged backgrounds with presents to open on Christmas Day.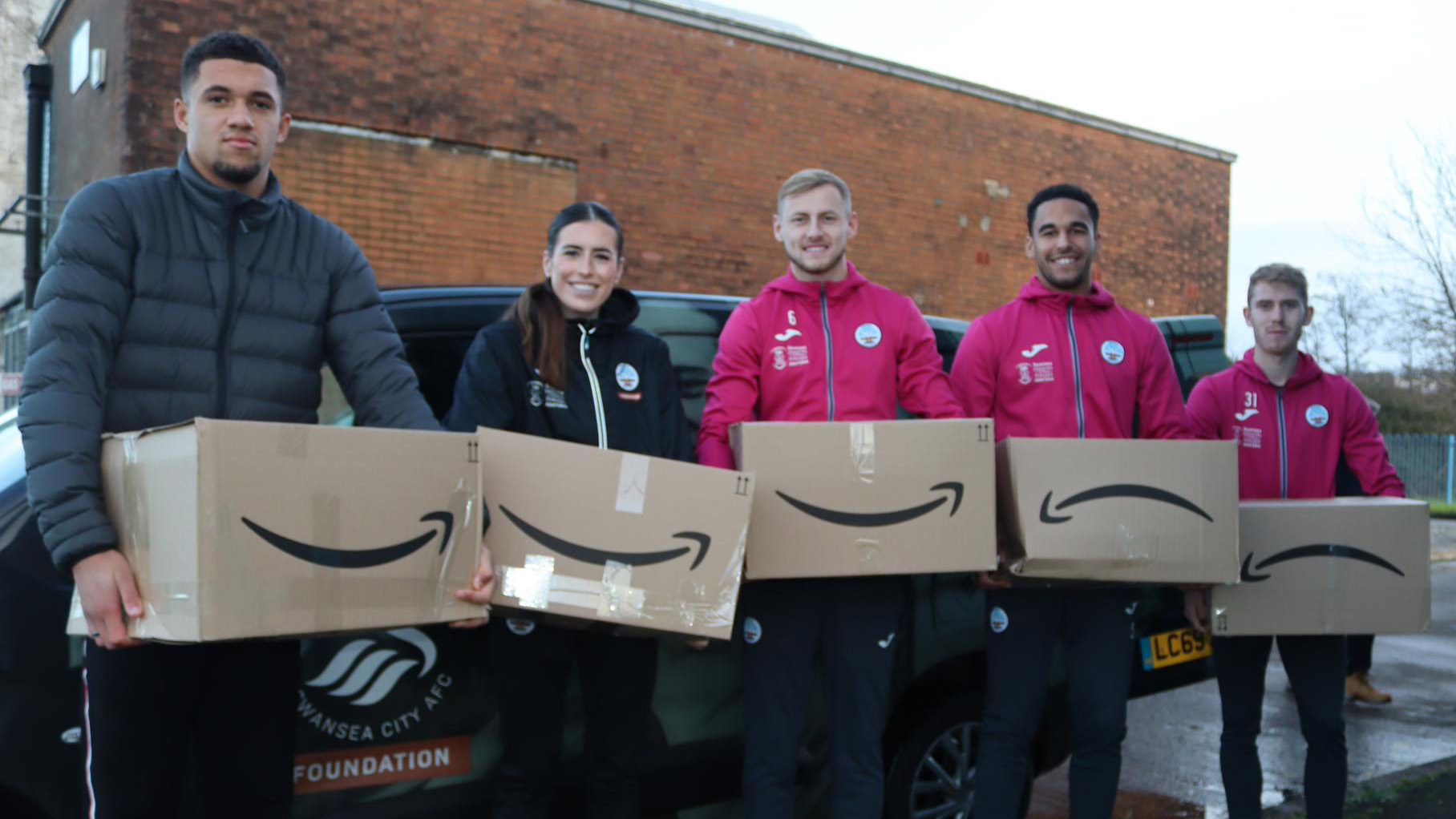 Club ambassador Lee Trundle has once again been busy this festive season, continuing the great work he does all year round in our community.
Trunds was instrumental in the Everyone Deserves a Christmas campaign, while he also recently surprised life-long Swans fan and Age Cymru West Glamorgan service user Norman Chinnock by visiting him at home, with Norman being one of more than 4,000 elderly people across Swansea, Neath Port Talbot and Bridgend who rely on the services provided by the charity.
Unfortunately, due to the ongoing cost of living crisis, donations to Age Cymru have dropped by 47 per cent at a time when demands on their service are soaring. This could leave thousands of older people in the region left to choose between buying food or heating their homes this winter.
We will be holding a bucket collection for Age Cymru West Glamorgan at our home match against Burnley on January 2, while we are also working in partnership with the charity and Swansea City AFC Foundation to call on the Jack Army to check in on your friends and neighbours this Christmas.
It's been a challenging year for many people, and you never know what others may be going through. You could be making a huge difference to someone's day simply by knocking on the door and giving them a smile.
Swansea City AFC Foundation has also recently launched initiatives aimed at supporting older people this winter.
As well as hosting 'Cwtch Coffee Mornings', the Foundation has created warm packs to support people who need them, with over 250 being delivered across the local area.
The 'Food for Thought' campaign - launched in conjunction with the Foundation and The Wave – has also collected more than 800 meals for a Trussell Trust foodbank located at St Thomas' church in the city.
Supporters donated 341.5kg of food and products, equating to 813 meals, with staff delivering the items to the foodbank and provide a welcome boost in these challenging times.
Prior to the festive season, it was also great to see the return of the Supporters' Trust annual bowling night, which took place last month. The event saw Russell and the players interacting with fans and over £2,000 being raised for our chosen charity, Noah's Ark, and the Foundation.
Your support this year has been greatly appreciated, with the Jack Army having to travel more than any other supporters in the Championship during 2022-23.
Your backing both home and away is massively appreciated, especially during the current uncertainty surrounding the economy and a cost of living crisis that is prevalent across our communities.
Tickets for Tuesday's trip to Reading have sold out and it will be great to see over 2,000 of you backing the players on the road once again.
Finally, I'd like to take this opportunity to wish you all a very Merry Christmas and I hope you have a wonderful festive season with your loved ones.
Nadolig Llawen a Blwyddyn Newydd Dda.
Julian Winter, Chief Executive