Claire Skinner | Meet Swansea City Ladies' footballing paramedic
8th March 2023
Women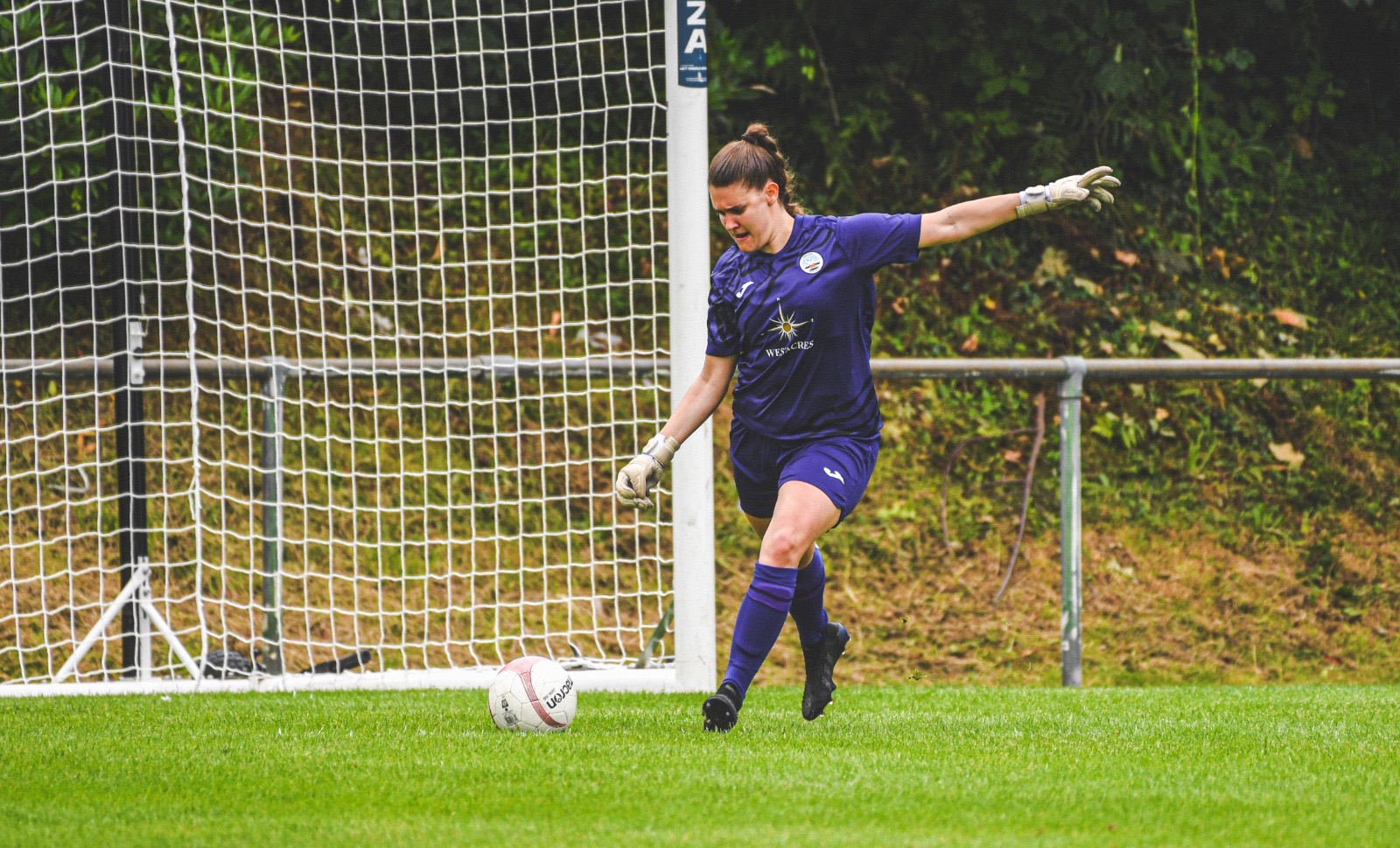 Swansea City Ladies' Claire Skinner juggles a full-time job as a paramedic with being the goalkeeper for the top-flight team in Wales. It entails long hours, hard work and arriving at matches with less than two hours sleep … and she wouldn't have it any other way!
Skinner began her football journey as a lot of people do, kicking a ball around on the sidelines of a sibling's junior match, but at the age of eight she'd joined her first girls team in her home town of Guildford.
A striker during those formative years, she only had the opportunity to go between the sticks when the usual shot-stopper was away with her county hockey team.
"I used to step in because I liked getting muddy," Skinner laughed.
"I liked going in goals so I went to a Chelsea Foundation goalkeeping school for a week, so I could get better for when I did step in.
"They invited me for trials with the Chelsea team, so my first season in goal was at Chelsea - I think that was when I was 11 or 12!"
She spent a few years playing for various professional sides, but eventually dropped out of the pro game. She chose a degree and began her journey into becoming a paramedic while continuing her football.
"I came to USW [University of South Wales] for football and sports science," she said.
"I finished that and then decided I wanted to be a paramedic, so I did paramedic science at Swansea University.
"I was a bit of a club hopper, I was trying to find a football club in Wales that I enjoyed playing at and a couple of my friends - Jess Williams and Katy Hosford – played at Swansea and enjoyed it, so I came here."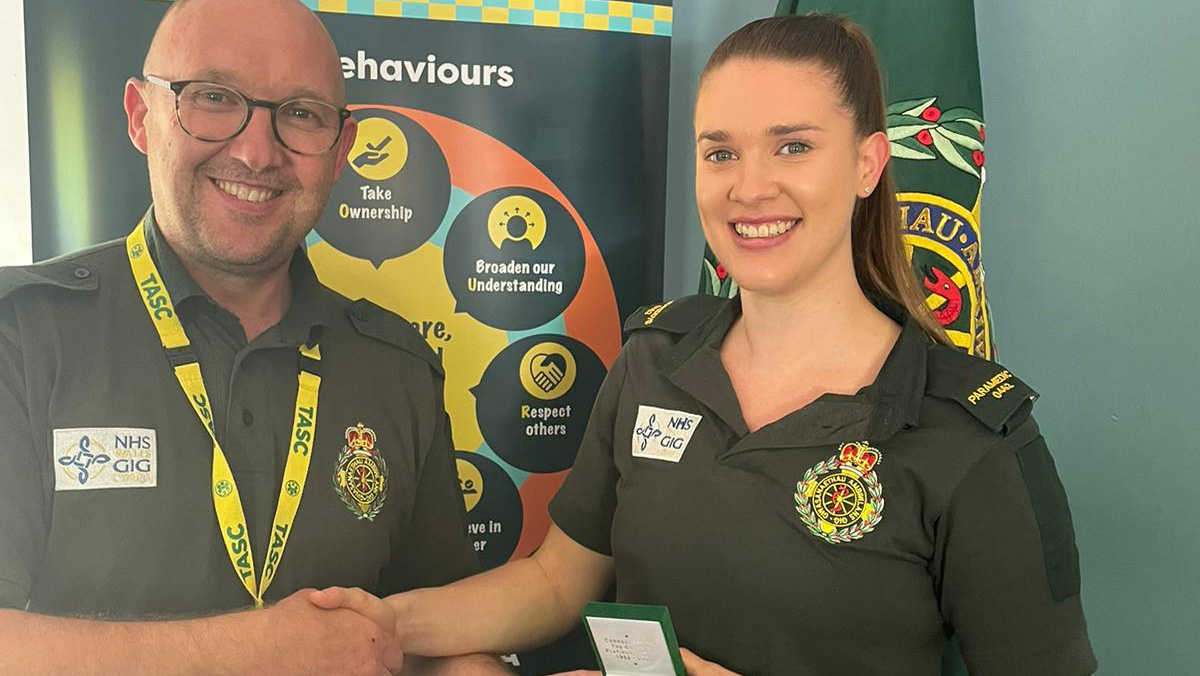 "I've been playing for Swansea City for around two or three years and I've been a paramedic for nearly 18 months so I'm still quite new.
"The club is very understanding. They realise that I can't be at every game and every training session and they understand that.
"When I can be here, they always give me opportunities, so it's doable."
It takes enormous commitment to juggle such a demanding profession with a career in football.
Skinner's average paramedic shift is what she calls a "seven, seven" – so a 7am to 7pm day shift or 7pm to 7am night shift - but that can vary.
She's always scheduled for 12-hour shifts, but can start anywhere between six and eight in the morning and six and eight in the evening and, when you're on the front line saving lives, rotas can go out of the window.
She's left work four hours late on occasions due to being stuck in a queue at a hospital, something she says is harder to deal with than any emergency she's attended.
"If I'm a day crew, the first thing is to check that the night crew are back at station, sometimes they can be stuck at a hospital queuing," she explained.
"If that's the case, we'll take a car to where they are and relieve them so they can go home.
"Sometimes you can just sit there for hours, I was once sat with the night crew's patient for my whole shift.
"Those are the difficult days when you're stuck in hospital and you can hear the outstanding jobs coming in but you can't do anything.
"When you go to the hard jobs, it's better because you're going in and you're able to help someone who needs you."
But those long, frustrating waits are thankfully the exception. On a typical day, Skinner will be providing critical care at the scene anywhere between once and five times a shift.
"A lot of the time, we just go out on our first job from the base station," she added.
"There are two of us in the truck so that can be two paramedics or one paramedic and a technician. The technicians can do everything paramedics can except administer certain drugs.
"I'm based in Caerphilly so we cover from there down to Newport, Chepstow, Monmouth across to Abergavenny, so the area is quite big.
"Caerphilly is on the border of a few health boards so we can sometimes go anywhere – I went on a job to Llanelli once. We were only able to do one job that day."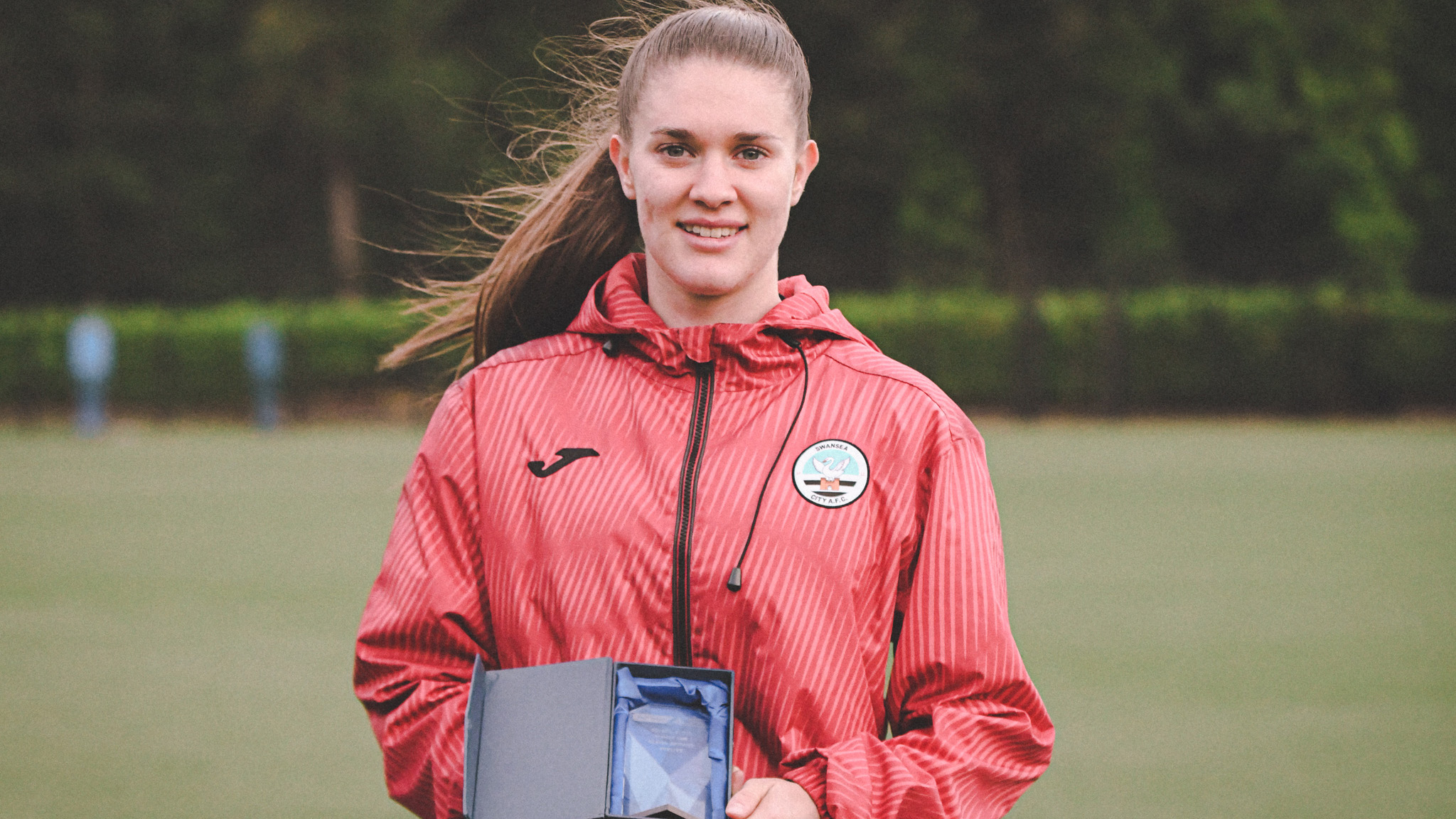 Despite a very busy work life encompassing long hours and sometimes even two-hour round trips to Llanelli, her commitment, talent and dedication to Swansea City Ladies meant Skinner was able to win the Adran Premier League's golden glove award last season.
So how does she do it?
"It's difficult. It's hard to get to training sometimes," she admitted.
"For matches, a lot of the time I'll be doing a Saturday night shift and then going straight to the games, so it does get difficult, but you just learn to live with it.
"I haven't managed to get to an away game [that's a long way away] yet, but for a home game, if I'm on a night shift I'll probably get home around 8am or 9am and then I'll be back out of the door an hour and a half later.
"It's part of the job's lifestyle and then I choose to play football because I love it. I have to love it because if I didn't, I wouldn't commit to doing that.
"Football is also something that is completely separate to what I do for a job so, if I've had a bad day, I can come here and have a laugh with the girls and it's a change of environment."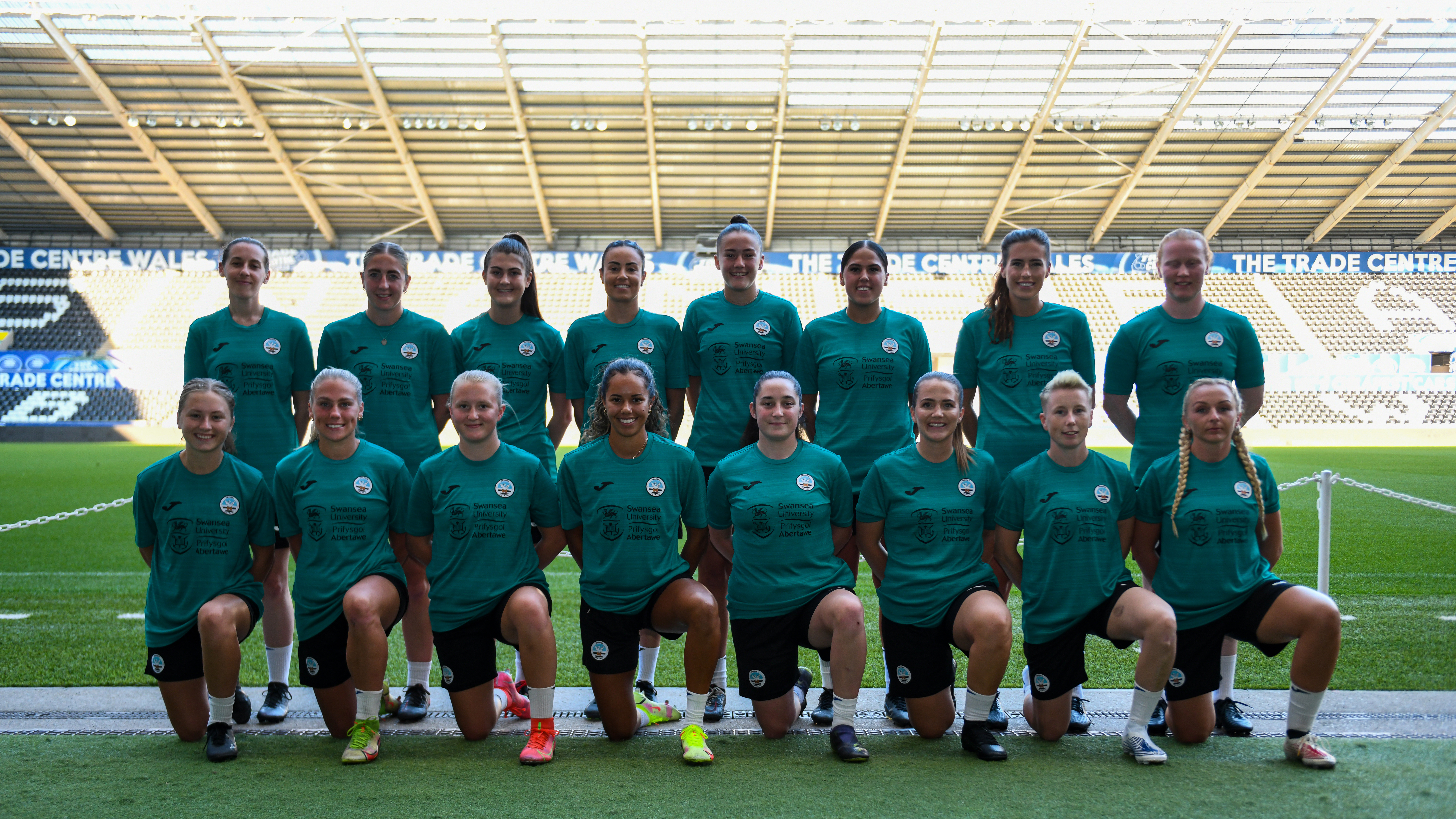 And the change of environment is something that appeals to her too.
The idea of doing football full-time or solely concentrating on being a paramedic was quickly rebuffed by the 25-year-old. She wants to be both, and she wants young people to know they can be both too, if that's what they choose.
Swans Ladies have played two matches at the Swansea.com Stadium this season bringing in crowds of over 1,000 each time, and Skinner is immensely proud of the number of children – particularly girls – who come out and see them play.
"I feel like our team can inspire people because we show that it's possible to juggle a career and football," she explained.
"You can do whatever you want and play football.
"One of the reasons we like playing in the stadium is because we get the fans there and the kids get to see that it's possible to play at the stadium, and that's something they can aspire to."
So what would Skinner say to someone considering pursuing football and becoming a paramedic.
"Do it! It's the best," she said.
 "It's the best combination. And you can do it, especially if you've got a good team around you.
"It's tough and you might lose sleep but you can do it. It's the best job in the world and to be able to also do something you love doing alongside it is brilliant."