Club Shop reopens | Celebrate with 70% off selected lines
15th April 2021
Fans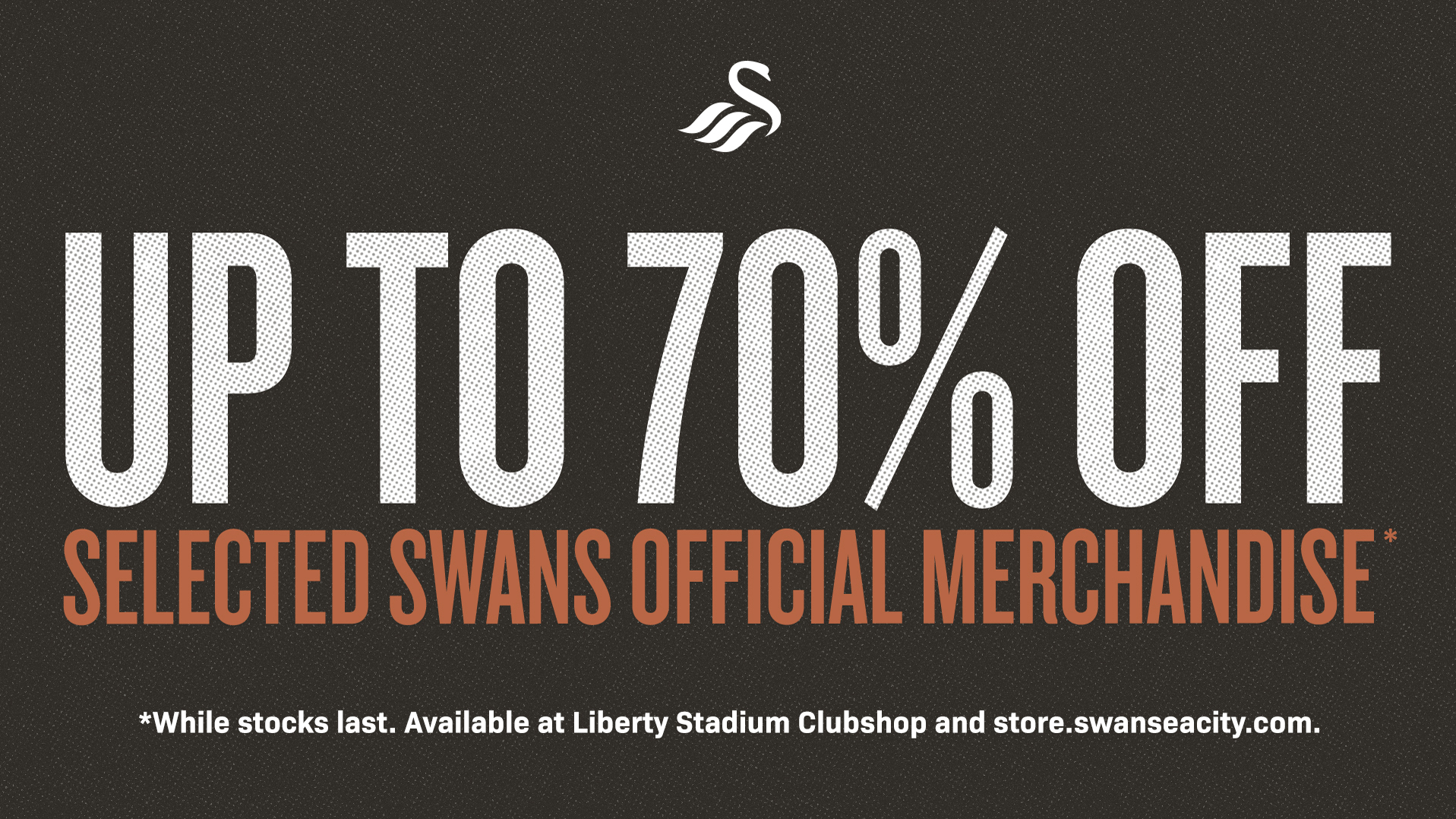 The Liberty Stadium club shop will be reopening this morning (Thursday April 15), for the first time since December.  
To celebrate our reopening, fans can now get 70% off selected Swans merchandise. This offer will be available in store and online, while stocks last. Click HERE to visit the Swans store.
Due to the Swansea City v Wycombe fixture moving to a 12.30pm kick-off, the shop will now be closed this Saturday.
Supporters are advised that - aside from the day of the reopening - the club shop will only be open on Fridays and Saturdays for the foreseeable future, with the exceptions of weekends with Swans or Ospreys home fixtures. The upcoming opening times are confirmed below.
Social distancing measures will be in place while fans will be unable to try on clothes in store.
April opening times
The opening times for April are as follows:
Thursday April 15 – 9.30am to 5.30pm.
Friday April 16 – 9.30am to 5.30pm.*
Friday April 23 – 9.30am to 5.30pm.
Saturday April 24 – 9.30am to 5.30pm.
*Please note that the Swans store will observe a quiet hour – in conjunction with the Disabled Supporters Association - from 9.30am to 10.30am on Friday, April 16. Measures such as reduced lighting and music are put in place to help supporters to shop in a quieter environment.
In future, the quiet hour will be in place on the first Friday of every month, from 9.30am to 10.30am.
Click and collect
Click and collect will remain at Unit 26, Cwmdu Warehouse Cwmdu Swansea SA5 8JF. Orders can be collected between 8.00am and 2.30pm, Monday to Friday.