Community Trust and Ospreys join forces to launch In The Squad project
19th February 2021
Foundation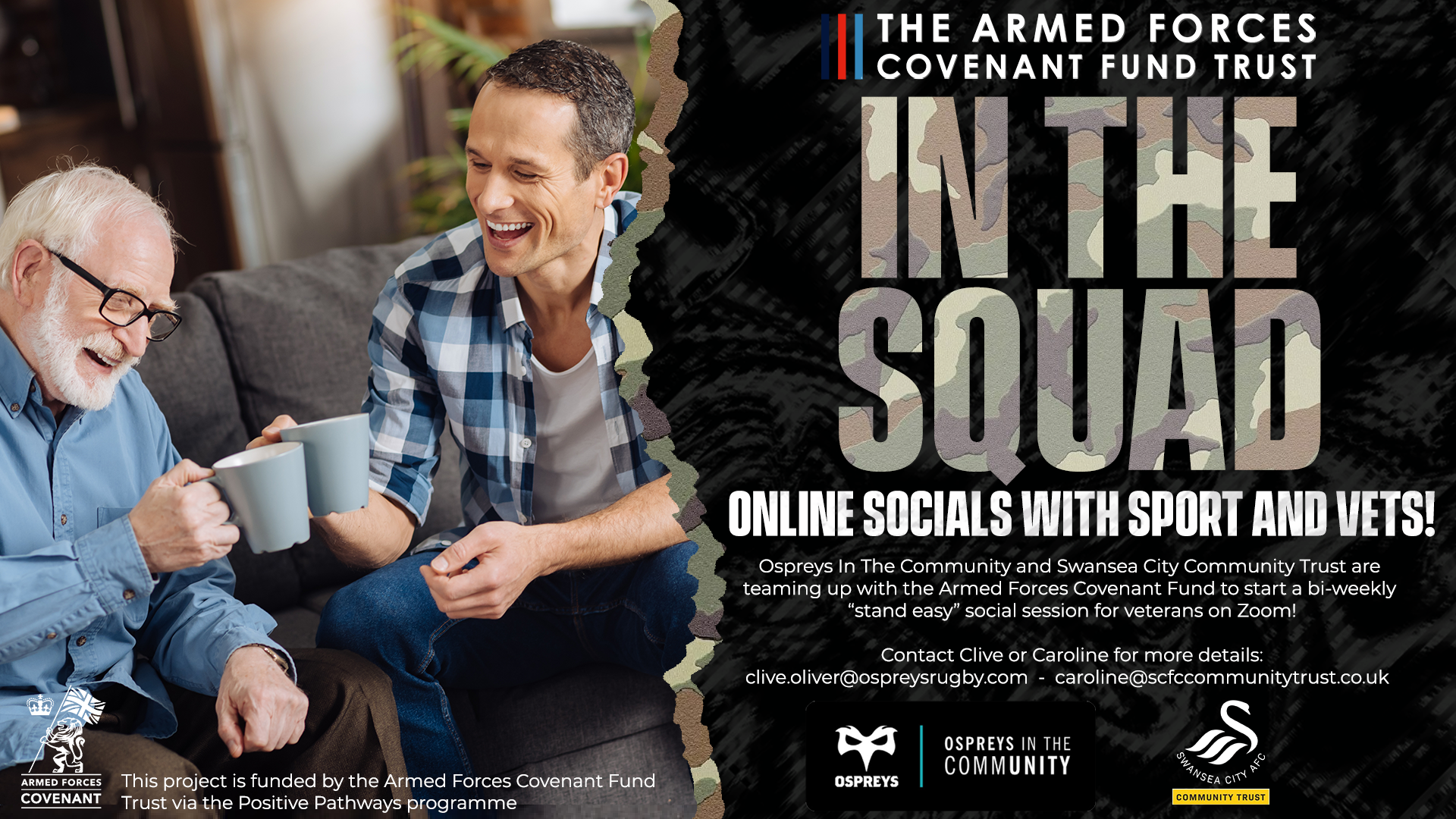 Swansea City AFC Community Trust will team up with Ospreys In The Community to officially launch the In The Squad project on Wednesday, February 24.
Backed by the Armed Forces Covenant Fund Trust, the project will see both organisations use the power of sport and their brands to engage with veterans and ex-service personnel of all ages across the community, with the aim of supporting their wellbeing and combating social isolation.
Initially, we planned to deliver sport and fitness activities based around football and rugby – including walking football and wheelchair rugby – once a week at local venues.
But due to the ongoing pandemic and current lockdown restrictions, we have decided to take the programme online via fortnightly "stand easy" sessions on Zoom.
The first of these hourly meetings will take place at 10am on Wednesday morning.
We will be joined by Rob Govier – the Royal Navy's head of Maritime communications and information systems training.
Caroline Gwilym, health and wellbeing officer at the Trust, said: "We are delighted to be able to deliver such a worthwhile community-based project specifically for veterans in the area.
"Connection is so important for wellbeing – especially at this time – so we wanted to provide our veterans with an opportunity to do that with other people in an informal social setting.
"There is plenty of evidence that physical activity supports mental health through improved self-esteem, reduced stress and improved mood.
"When teamed with a sense of group belonging and the support of a social network, there are also positive impacts on depression, anxiety and overall wellbeing.
"Everyone is welcome and we look forward to seeing, supporting and facilitating connections with many veterans over the coming weeks."
To register for these sessions, click HERE
For more information, contact caroline@scfccommunitytrust.co.uk