Community Trust raise online wellbeing awareness through Digital Champions project
31st May 2021
Foundation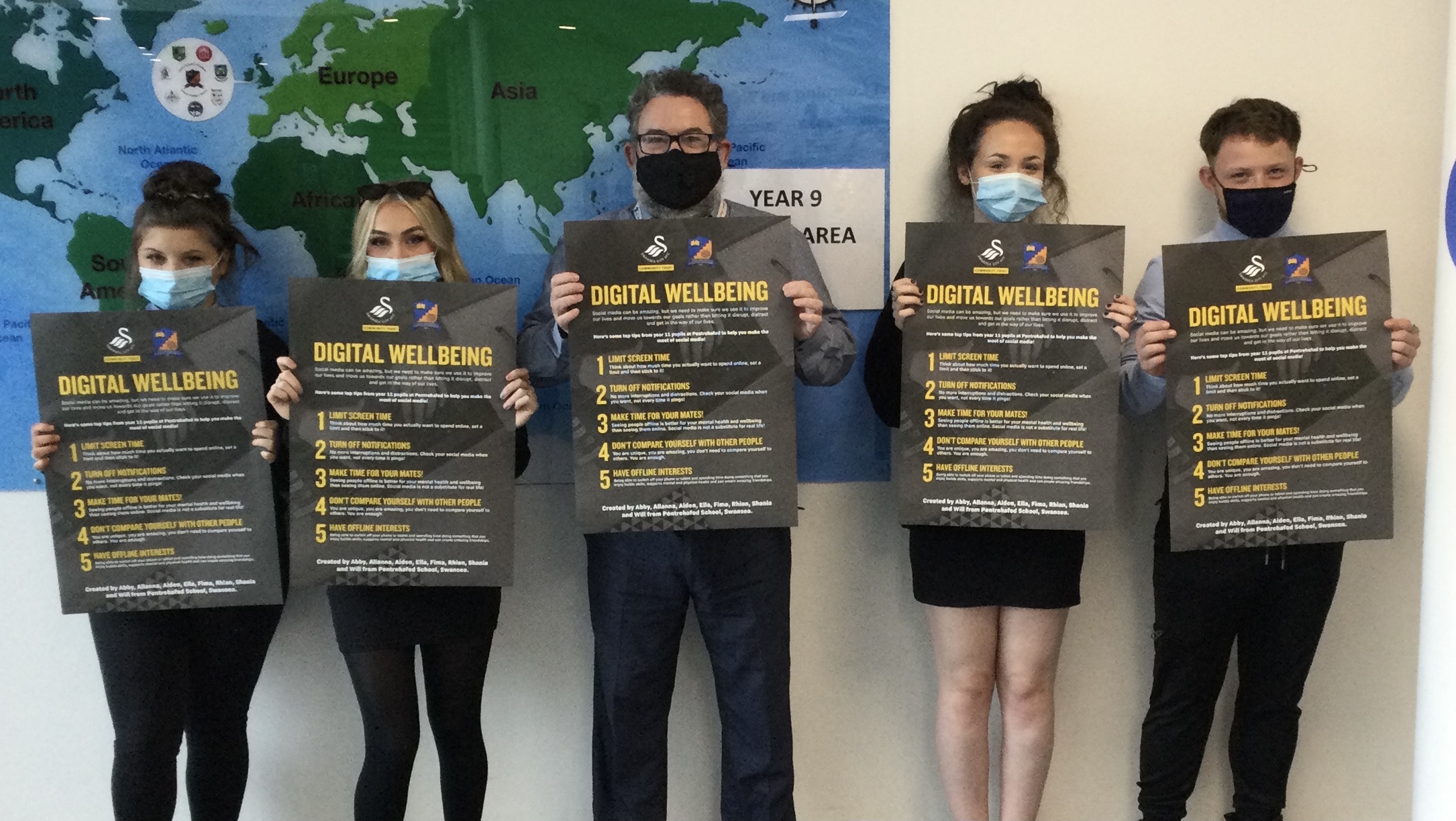 Swansea City AFC Community Trust raised awareness of online wellbeing while delivering the Digital Champions project with pupils from Pentrehafod School.
The project aims to encourage young people to engage with digital technology in a constructive and healthy manner, developing good habits that support their wellbeing rather than simply warning them of the dangers.
Using the power of the Swansea City brand and utilising examples of the world of football and social media, 10 pupils from Pentrehafod School attended a series of workshops over the past term designed to support their digital wellbeing.
The young participants learned about the impact that social media and technology has on mental and physical health, relationships and sleep, and then how they could make practical changes to their use of technology that will improve their lives.
To provide the project with a lasting legacy in the school, they also worked with the club's media team to create posters that will be displayed around their school, sharing their five top tips for using social media in a positive way.
Graham Smith, secondary education lead at the Trust, said: "I feel that the course has been a very worthwhile experience for everyone taking part.
"It was great to see the pupils engaging with the issues around digital technology that impact their lives, discussing them openly and honestly.
"They then took positive action to improve how they use their phones and social media accounts."
Chris John, Enrichment coordinator at Pentrehafod, added: "This course has helped the students to explore their usage of digital media and discuss the positives and negatives of the time they spend online. 
"They realised just how much time they actually spend on their phones and other devices, and how this is affecting their lives. 
"They have worked together to identify simple changes they could make to improve the quality of their lives, which I'm pleased to say they have already put into place."