Connor Roberts | 150 and counting
12th May 2021
First team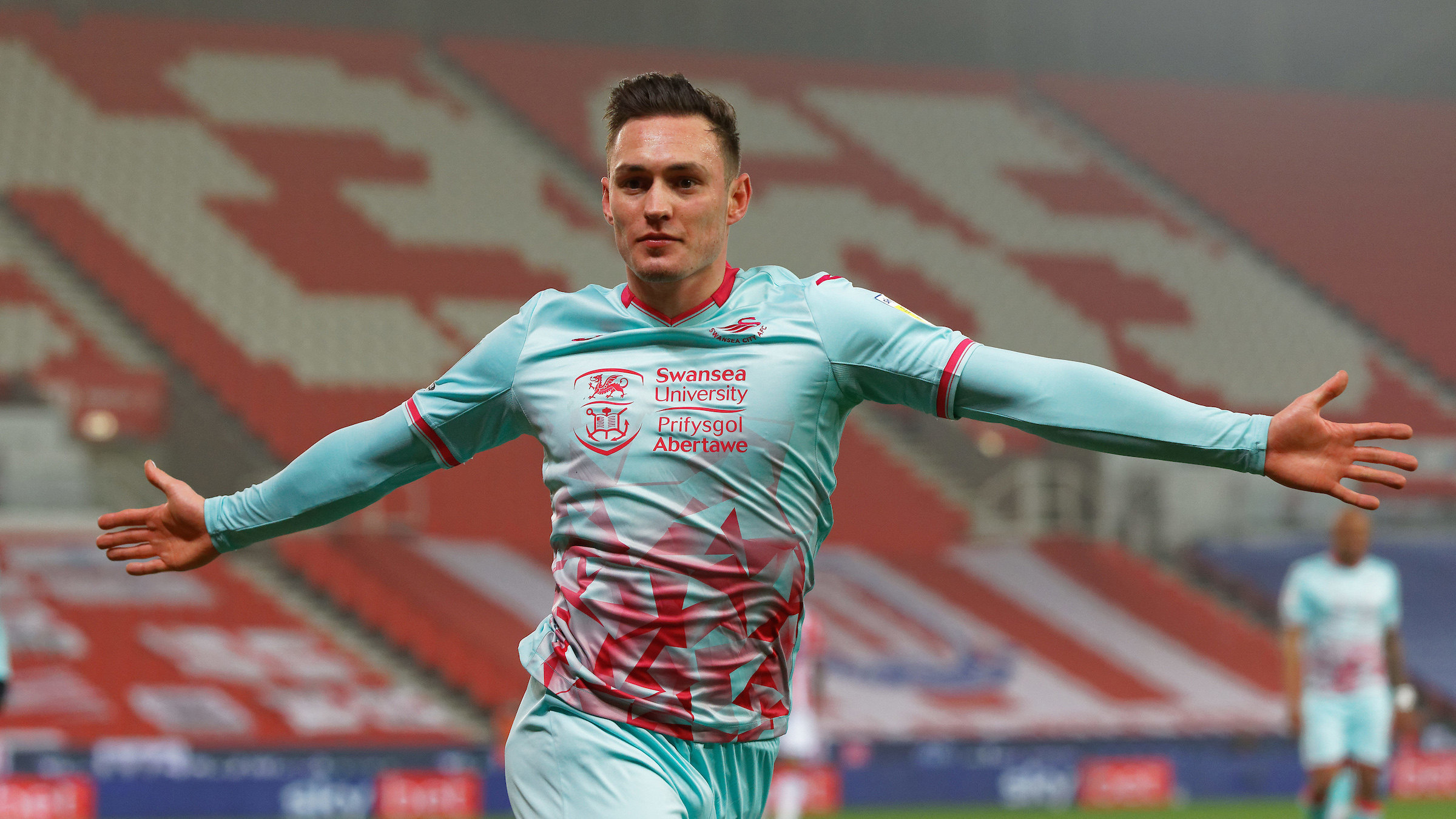 Ten years ago, a 15-year-old Connor Roberts was tweeting Swansea City's star men good luck as they went into the biggest game of their careers. Fast forward to the present day, and Roberts is on the end of the messages.
Roberts, from Neath, grew up a Swans fan and was a mascot at the Vetch and a season ticket holder at the Liberty.
Dreaming of emulating his heroes and getting the opportunity to play just once for the Swans, he has now matched an appearance record set by one of those players he used to idolise.
Roberts' appearance against Watford on the final regular fixture of the Championship campaign now puts him on 150 in a Swans shirt – the same made by Wales team-mate Joe Allen during his time at the Liberty.
Roberts sits alongside Allen at the top of the list when it comes to first-team appearances made by a homegrown graduate of the Swans' academy.
Safe to say, it is something that means a lot to the 25-year-old.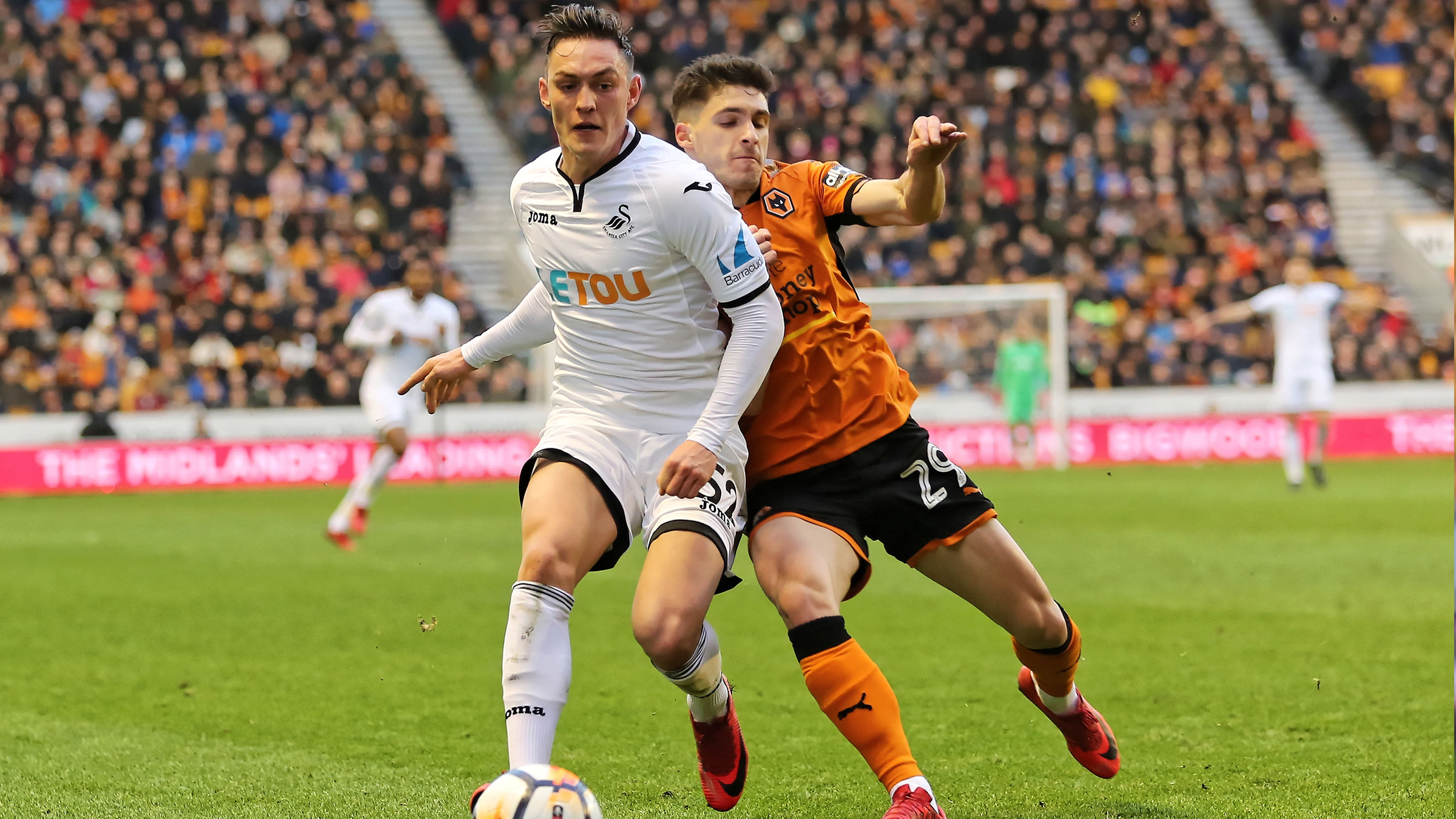 "I didn't think I'd get to play one game for Swansea, let alone 150," said Roberts.
"So to get here is unbelievable. When I got to 100, I looked at the record made by an academy player, and I saw it was Joe Allen with 150. It means a lot to me, because Joe is an unbelievable player and did really well here.
"To reach 150 in a short space of a time is a big achievement. Ever since I was a young boy I played a lot of sports. My fitness comes from that, I don't drink alcohol either. A lot of people don't understand that, but it's never interested me. Why would I want to have a drink when I've never tried it before?
"I'll play whenever I get asked, even I am a bit tired. If we played one day, and for whatever reason I'm asked to play the next day, then I would. It's no secret I enjoy playing games a lot more than I do training.
"There were numerous occasions during my time coming through the academy, and when I was out on loan, I wondered whether I'd ever be good enough to wear the Swansea jersey and play for my club.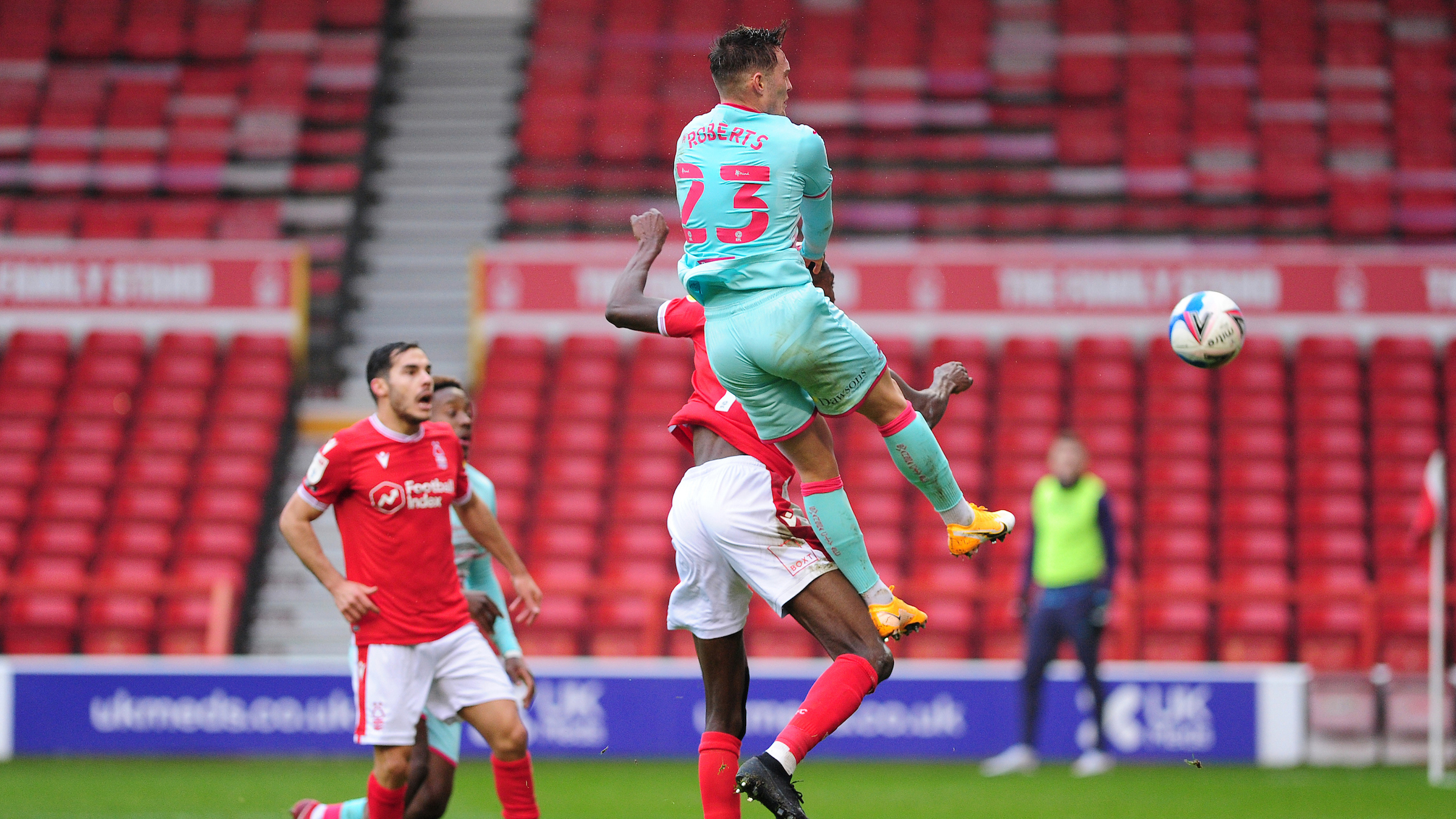 "Since I made my debut in the FA Cup against Wolves, it has been a rollercoaster with relegation, some good performance and some bad ones, along with a play-off semi-final.
"A little while ago, I went through my Twitter account and I was messaging Scott Sinclair and a few of the squad before the play-off final in 2011. I said good luck and told them we were all behind them.
"Now I'm in a similar position now and people are tweeting me or wishing me luck when they see me out and about with my missus.
"I found a photo of myself the other day when I was a mascot at the Vetch. It almost brought a tear to my eye because I thought 'that boy there is achieving his dream'.
"The more memories I can create in a Swansea shirt the better."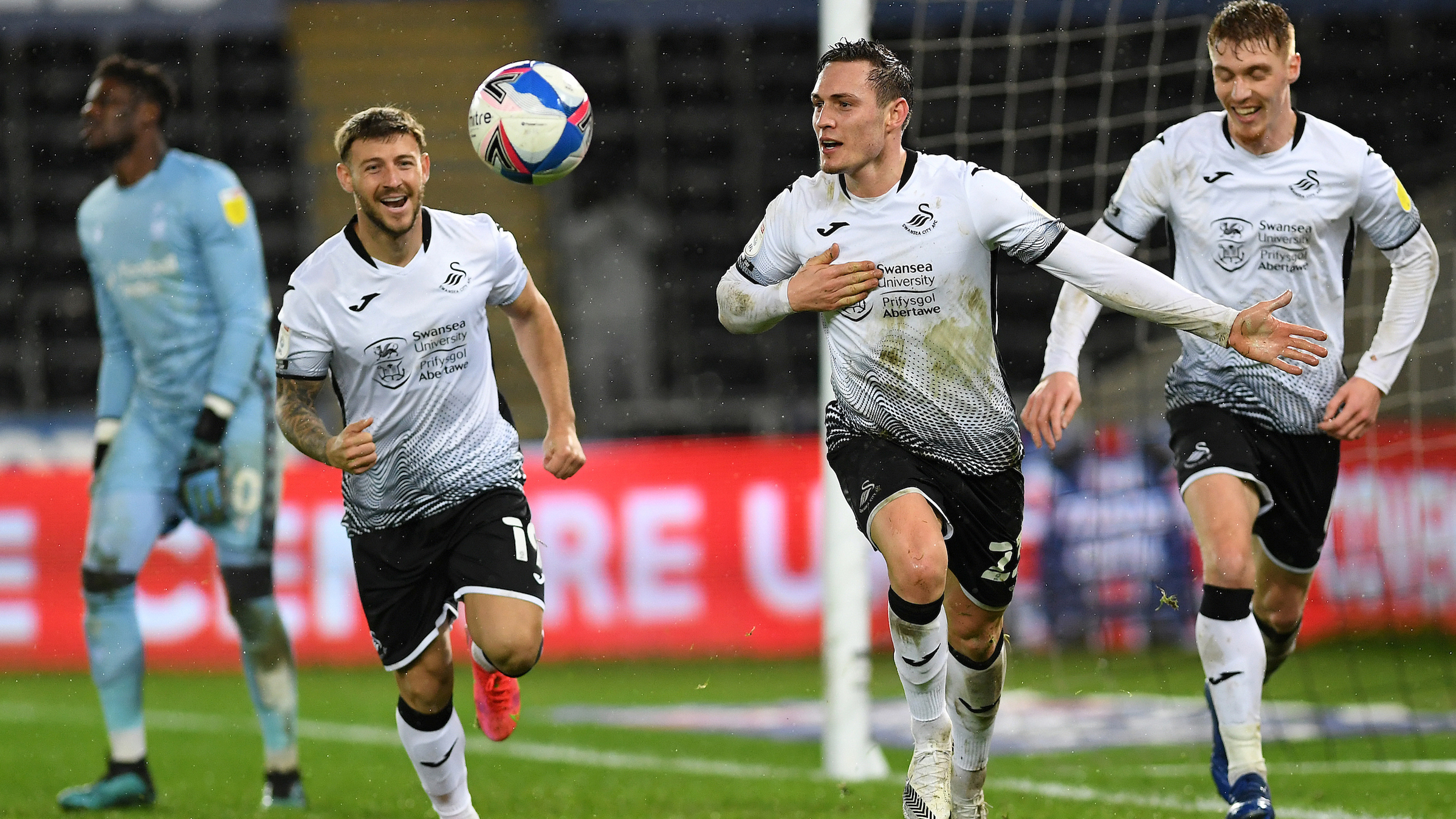 Roberts is hoping to add more memorable moments as the Swans face Barnsley in the Championship play-off semi-final.
Steve Cooper's side head to Oakwell on Monday before the return leg takes place at the Liberty five days later.
For Roberts, a return to the promised land of the Premier League would be the greatest achievement in a Swansea shirt.
But, as he quickly points out, all focus is solely on Barnsley.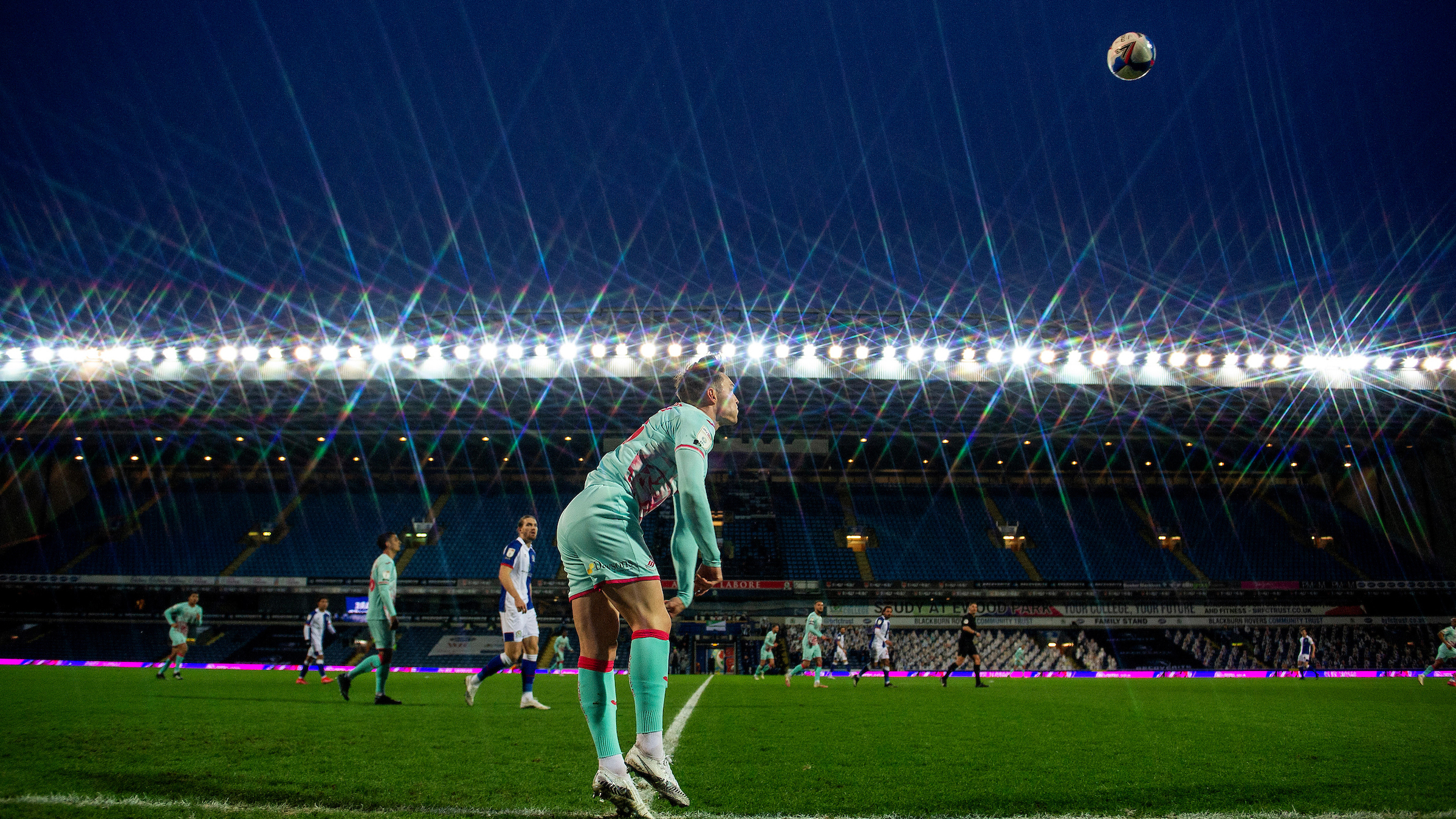 "Ever since I've played football, I've always wanted the opportunity to prove I can play and that I'm half-decent," said Roberts.
"This is another opportunity to do that.
"As a team, we will try our best and give absolutely everything. That's all Swansea fans expect of you – I know that because I'm from here, and I was one of those fans in the crowd. I know what it means to people here.
"This game with Barnsley will be different to the two league games from earlier in the season, but we know both legs will be very tough.
"To get promoted with Swansea City is a dream of mine. If we can do that, it would be unbelievable.
"But there's a lot of hard work to be done before we can even think about that."