Connor Roberts' century | My favourite games
22nd July 2020
First team
Connor Roberts is set to become a Swansea City centurion when Steve Cooper's side take on Reading at the Madejski Stadium tonight (7.30pm).
To mark the occasion, the Neath-born right-back relives his favourite games on the way to reaching 100 appearances for his local club.
Wolves 0 Swansea City 0
FA Cup – January 6, 2018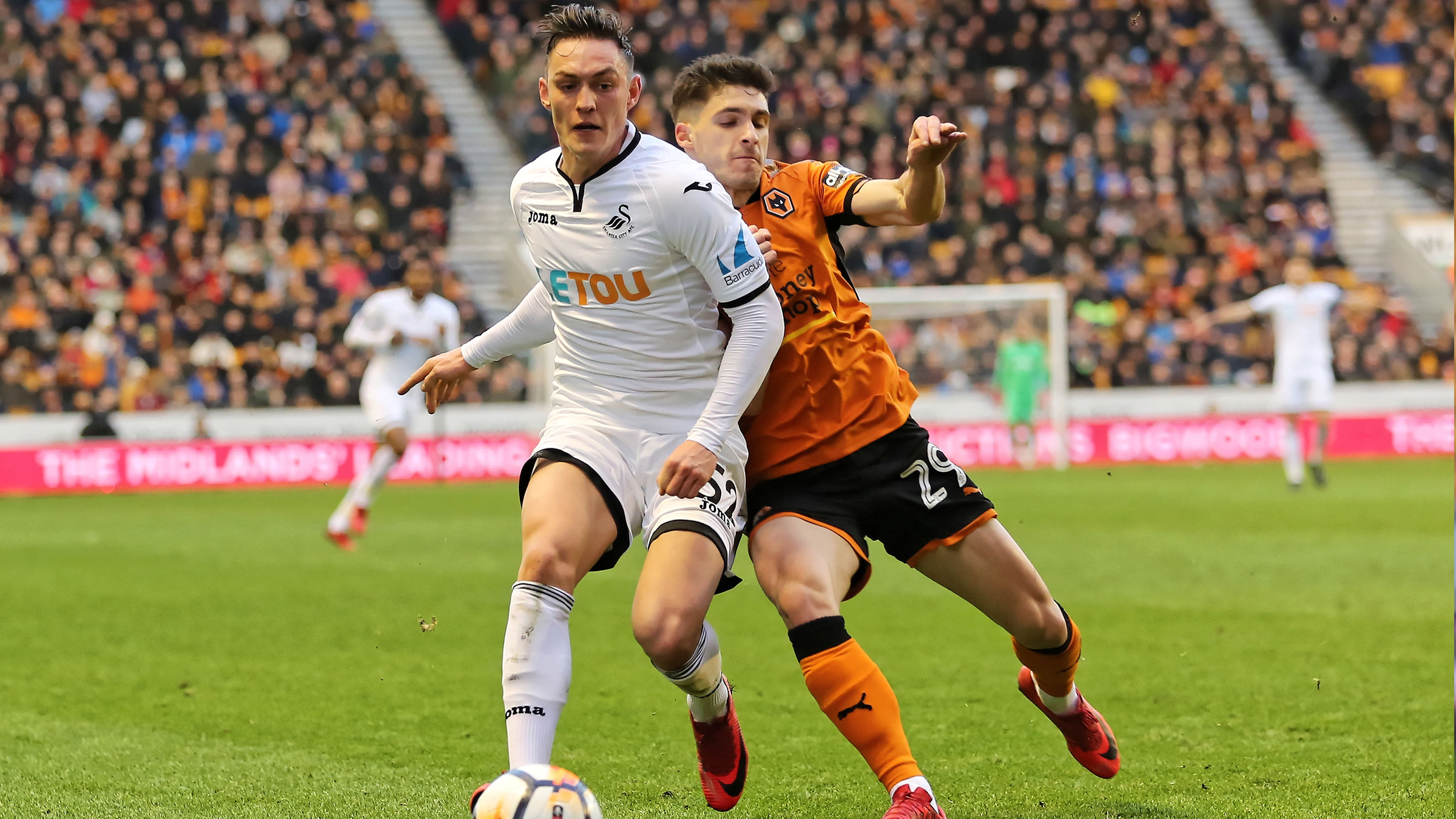 This was my debut and an incredible moment for me.
The night before and the morning of the game I told myself just go out there and do your best.
It wasn't a classic game, but it meant everything to me.
The crowd was a lot bigger than what I was used to, while I had the likes of Wilfried Bony, Renato Sanches and Sam Clucas alongside me.
Wilf told me to put the ball on the penalty spot every time I had the ball, so that's what I did.
He went close to scoring from one of the crosses, and he put his thumb up so I thought that must be good!
It was a very happy moment for me and all the people that had supported me.
I kept my shirt from the game too. We won the replay back at our place, so it was a good memory for me.
Newcastle United 1 Swansea City 1
Premier League – January 13, 2018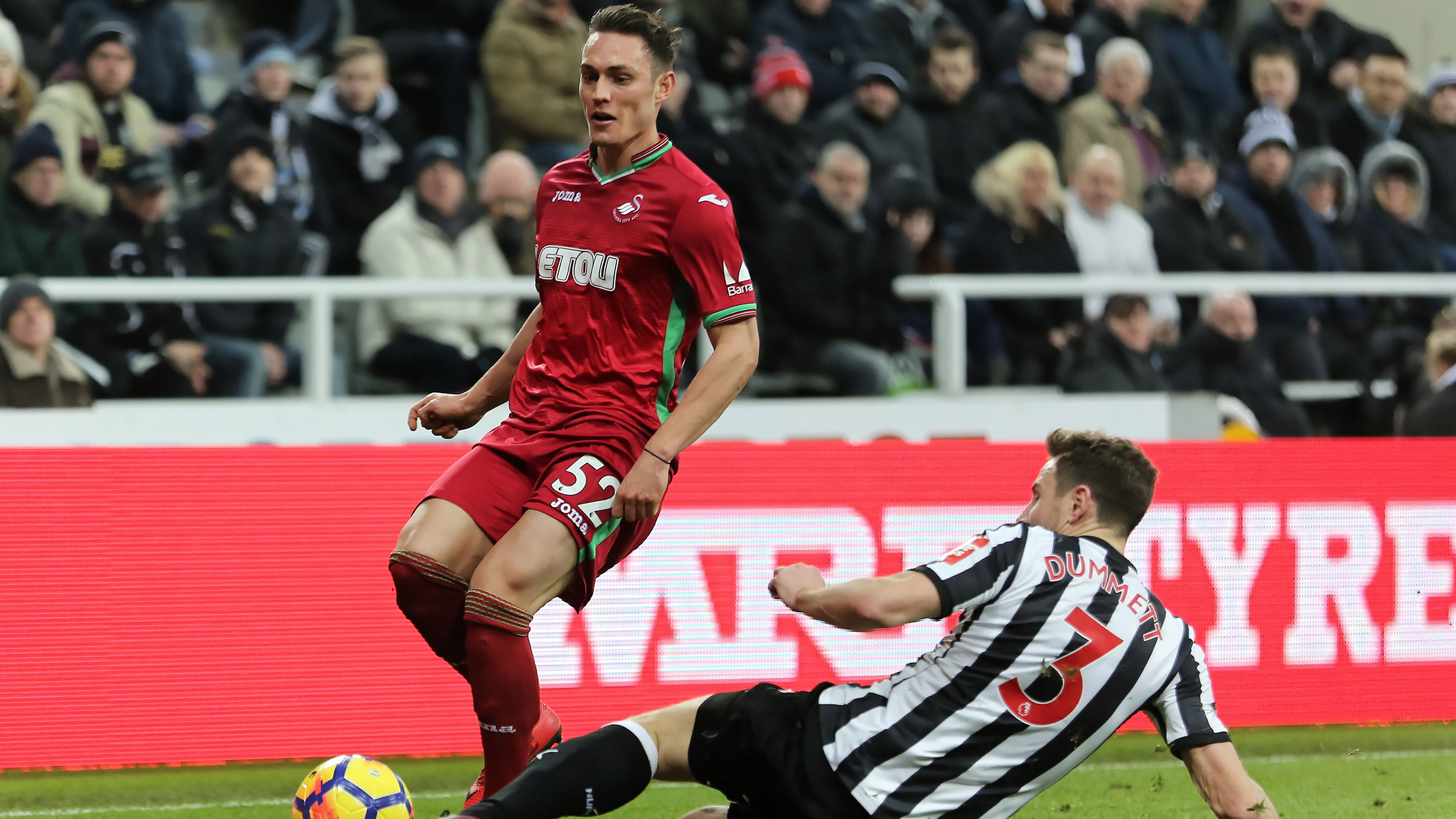 Just over a week from making my first senior Swans appearance I came off the bench for Mike van der Hoorn after 65 minutes for my Premier League debut.
I'd never been to St James' Park before, let alone played there. It's a massive stadium.
I didn't expect to play, but Carlos Carvalhal gave me the nod and it was a case of just doing the best I can.
The game finished 1-1, and with my family watching it was a special day.
Swansea City 3 QPR 0
Championship – September 29, 2018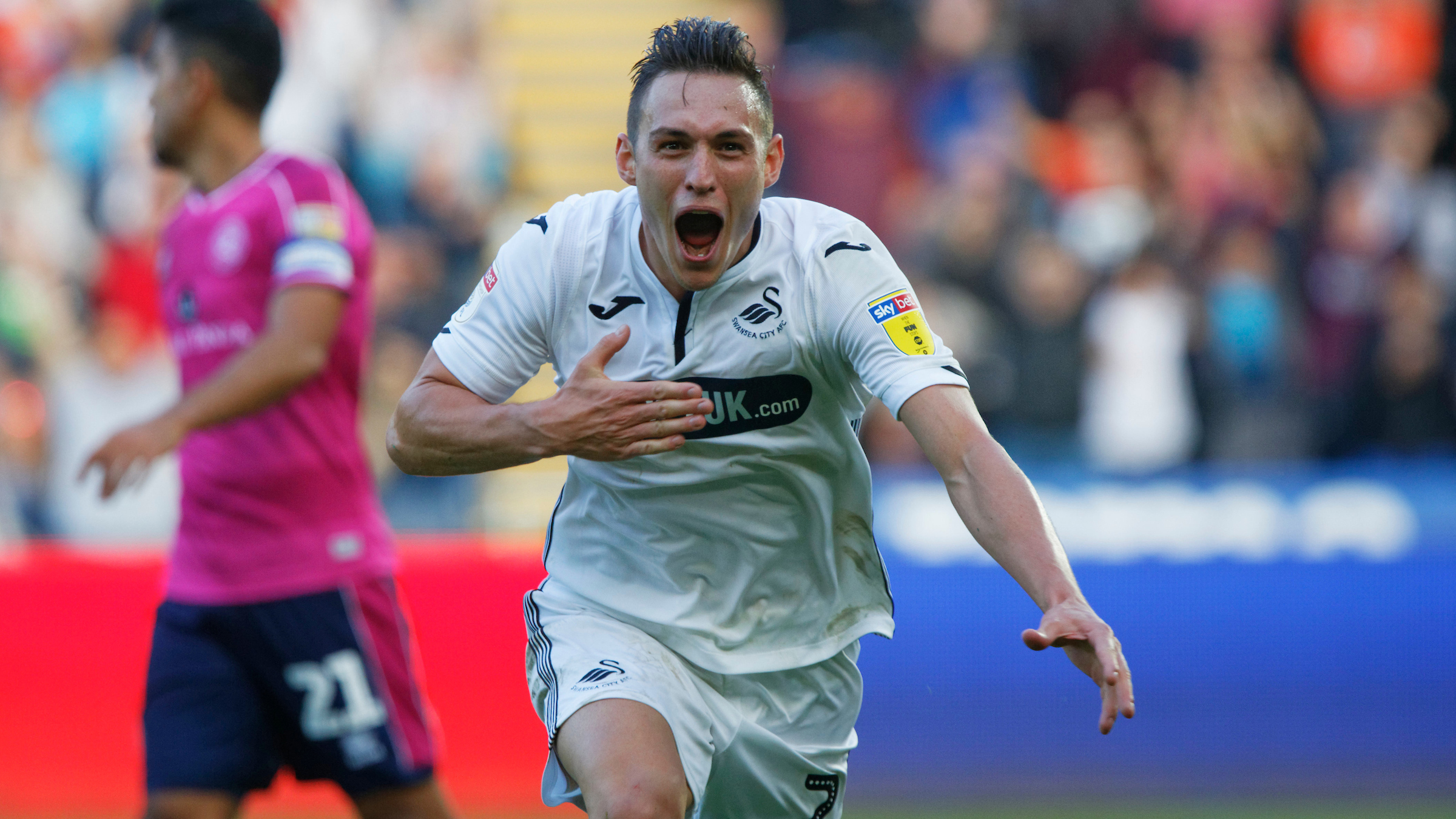 This was my first Swans goal, so this game has to make the cut.
It came a few weeks after I'd scored for Wales, so I was buzzing at the time.
We were playing very well and were on a good run, so to get my first Swans goal was pure jubilation.
Jay Fulton slid me in and I cut it back onto my left and struck it as sweetly as possible.
Thankfully my mate Jake Bidwell, who was at QPR at the time, shouldered it in. He's my next door neighbour now, so I thank him a lot for that.
It's funny because Rhian Brewster was asking me about the goals I'd scored the other day, and I told him Bidders helped me out on the goal-line with my first one!
In all seriousness, that goal meant so much to me. Playing one game for Swansea City made me feel so proud, and scoring a goal was not something I'd ever thought I'd manage to do.
Swansea City 2 Manchester City 3
FA Cup – March 16, 2019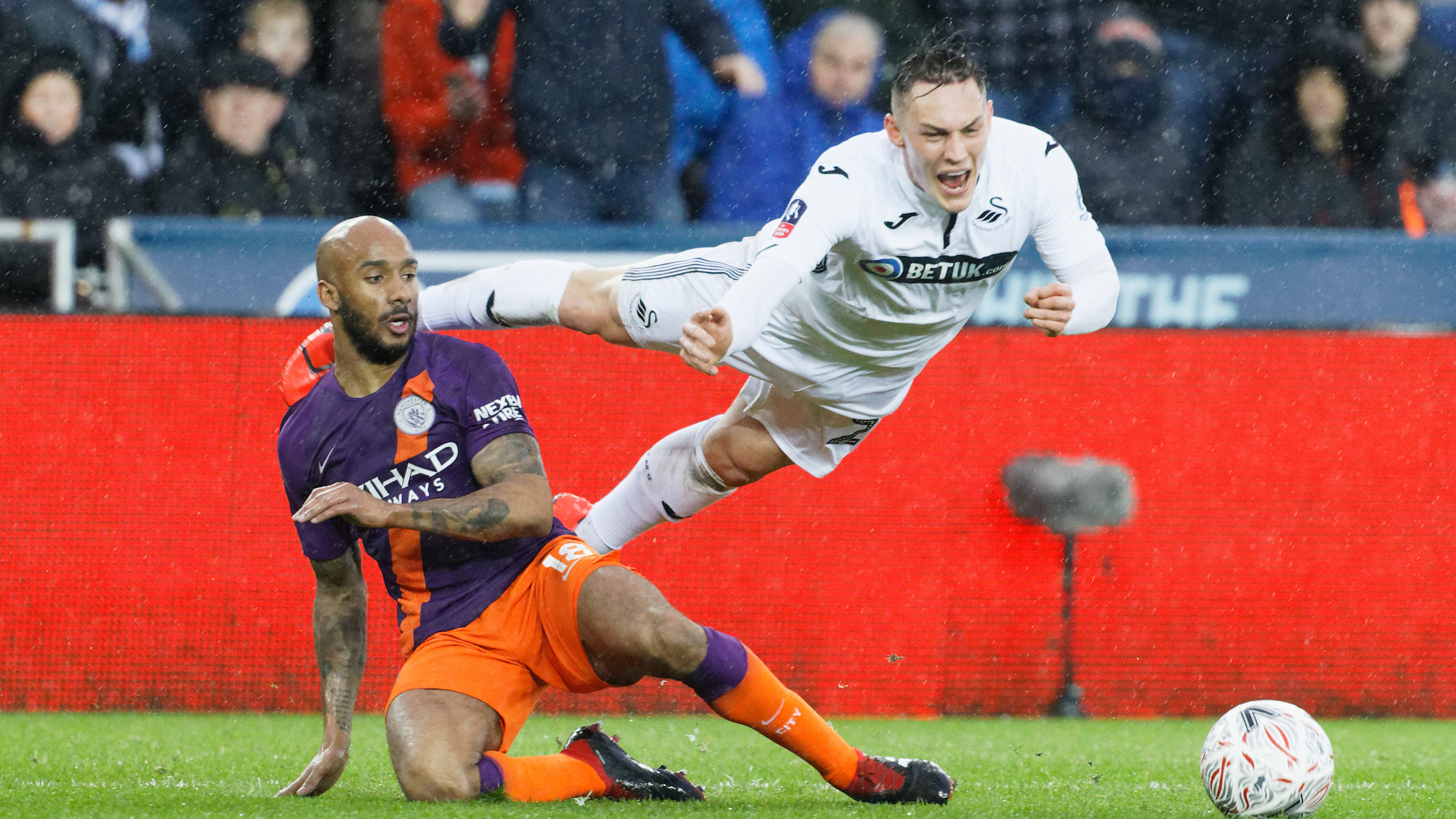 We played some amazing football that day and I faced some world-class players. Raheem Sterling, Leroy Sane and Bernardo Silva all ventured over my flank that day, which was surreal.
I've grown up playing them on Fifa and watching them on TV. All of a sudden, they're running at you in real life!
I was chopped down by Fabian Delph for the penalty to put us ahead, and while it was a shame we didn't win that night it was a great experience.
As a team we played really well that night, but we left wondering what would have happened if VAR was in operation!
Leeds United 0 Swansea City 1
Championship – August 31, 2019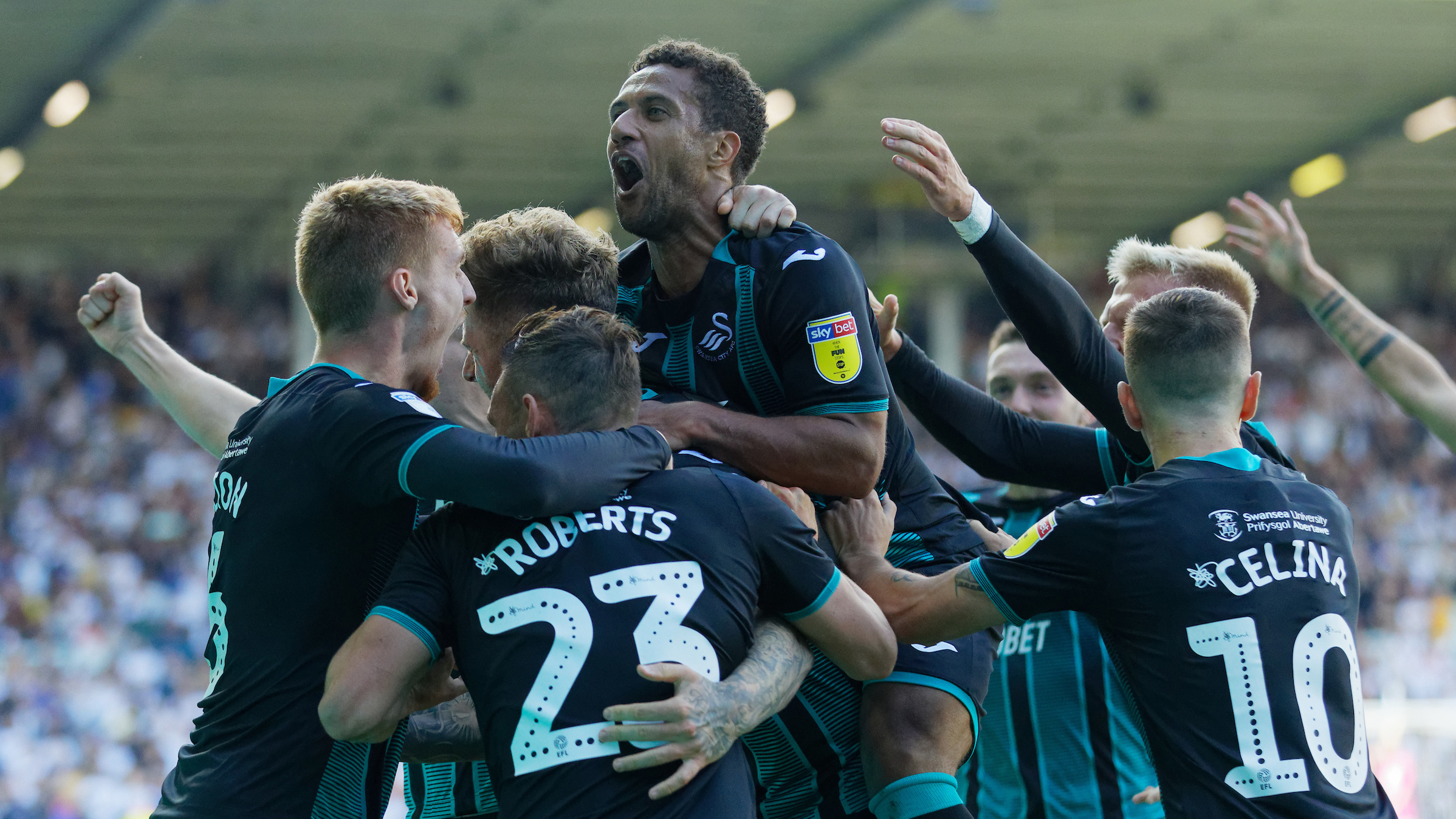 This wasn't a vintage performance that you'd associate with Swansea City, but it was a big win.
It was backs to the wall for large parts of the game. We didn't play nice football that day, but we went to Elland Road and got a big win.
The win put us top going into the September international break, which was great although it was very early days.
But it showed we had different aspects to our game.
Swansea City 1 Bristol City
Championship – July 18, 2020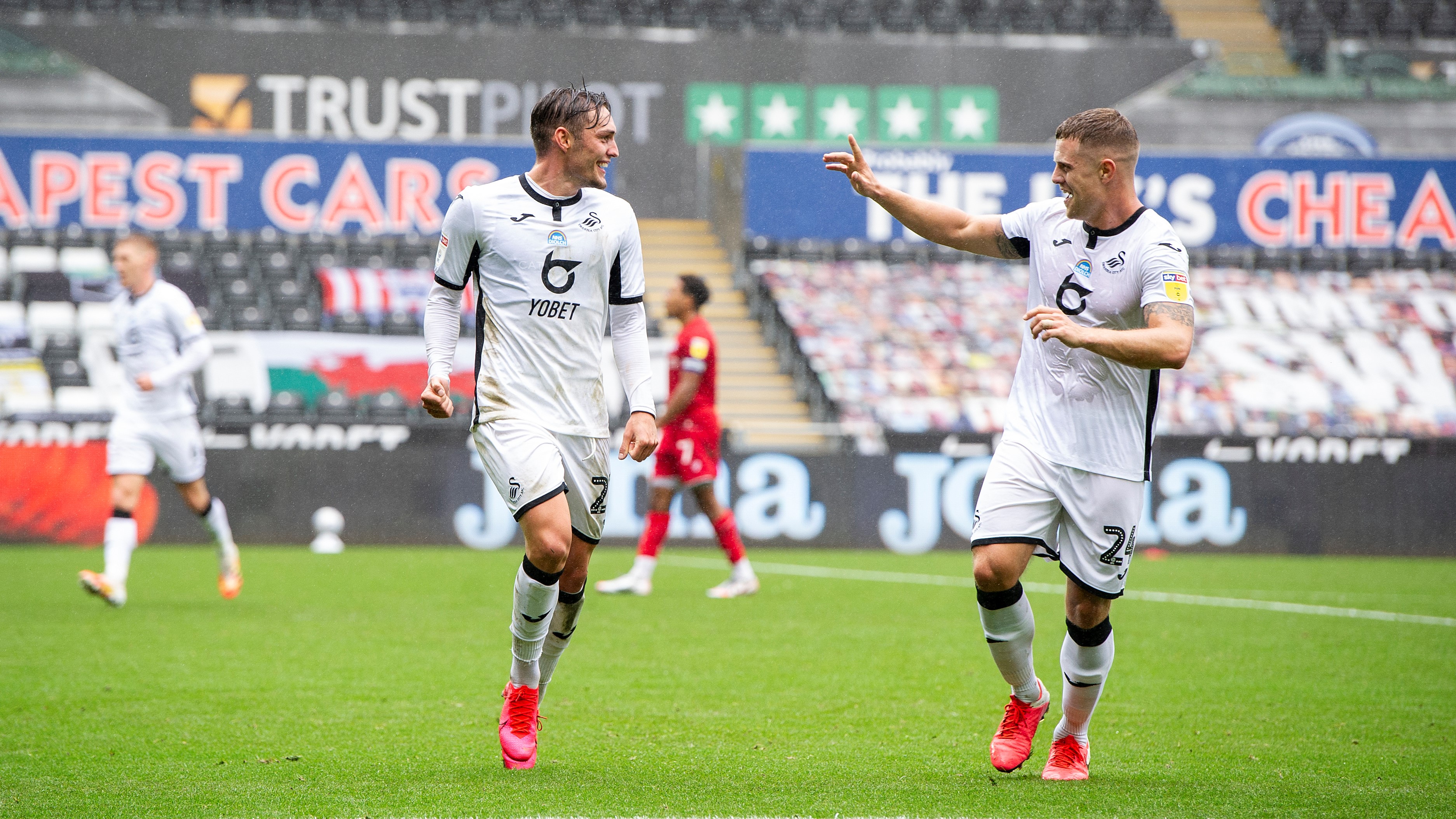 This was an important game for us, and it was an important goal for me too as I'd not scored for a long while.
Not having scored this season was something I needed to sort out - I thought I can't score five last year and none this time around.
So, thankfully, I got on the end of Conor Gallagher's shot that rebounded off the post, and smashed it in from a few yards out. It certainly paid off following that up just in case.
It was a big result for us too as it made sure our play-off bid goes to the last game.