Connor Roberts | I will always be a Jack
1st September 2021
First team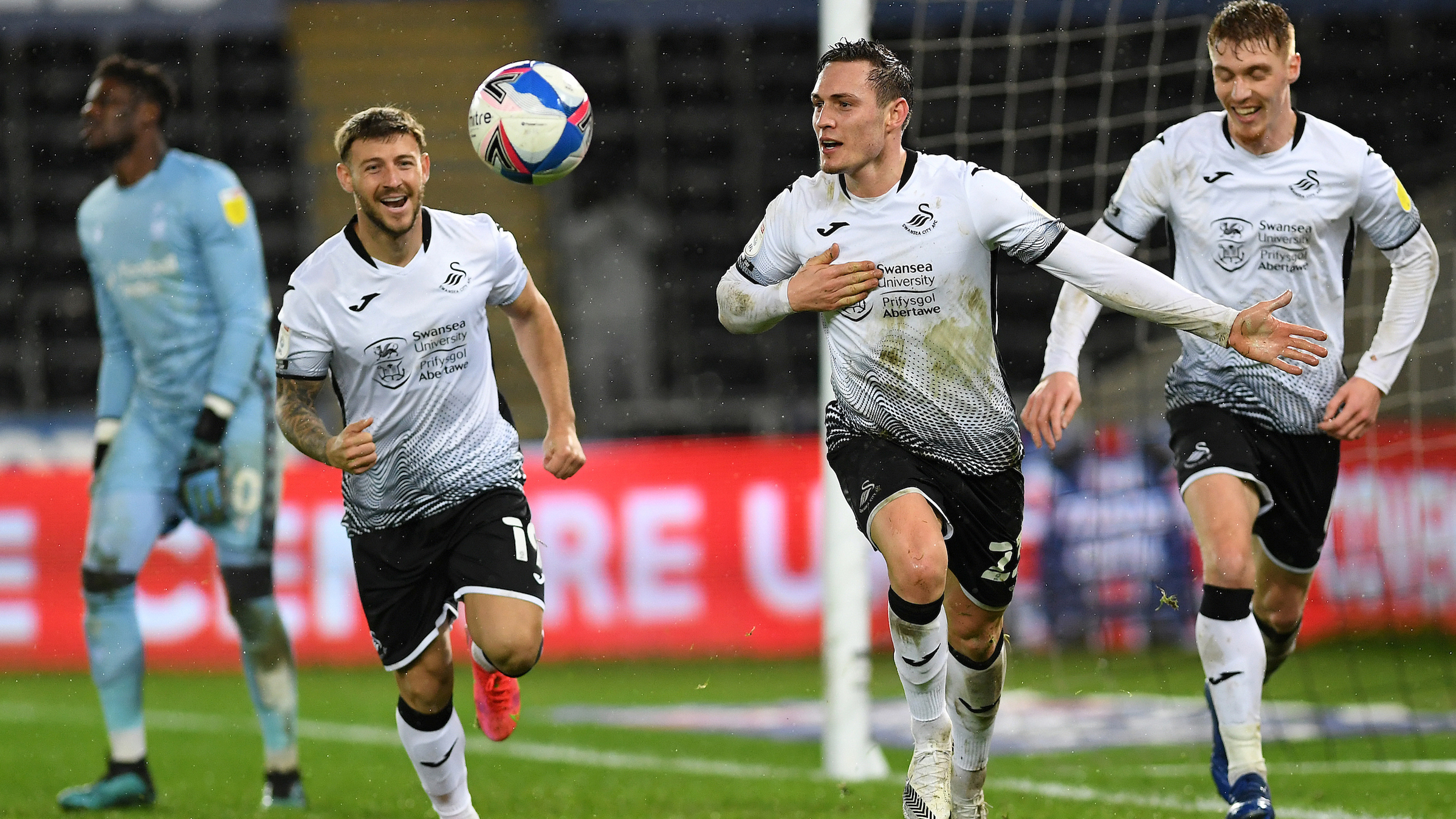 Connor Roberts' move to Burnley on transfer deadline day brought to an end a 16-year stint with Swansea City, which began when the defender was aged just nine.
The now 25-year-old has since flourished into a key figure for club and country, and ended up making 152 appearances and scoring 11 goals in Swansea City colours.
From the moment he made his debut at Wolves in an FA Cup tie in January 2018, he has always been 'one of our own'.
And, although his time as a Swansea player is over for the time being, Roberts will still be cheering his boyhood club on from afar.
After being moved to tears when being interviewed about his time as a Swan, the Wales international instead chose to put his emotions in writing.
In a personal message to the Jack Army, he wrote:
"It has been the most emotional few days and it's still hard to think that I am not a Swansea City player anymore.
"I've shed more than a few tears whilst making the decision to move on.
"From a boy, it was all I ever wanted; to wear the Swansea City shirt. Every time I got to pull on that jersey it was the greatest honour and it made me so proud.
"Since my debut, I have had the support of every single member of the Jack Army, and even from people within the community who are not big football fans.
"I will always have fond memories of the games I have played, and the goals I have scored for the club.
"So, all I can say is thank you, from the very bottom of my heart. You don't know how proud it made me feel to hear and see how proud I made some of you guys.
"I hope this opportunity will allow me to play in the Premier League, and I hope I will still enjoy your support from afar.
"Believe me when I say that I am just a Swansea fan who has managed to get to the Premier League through hard work and the help of everyone associated with Swansea City.
"If I ever come back again, it would make my dreams come true all over again.
"But, for now, again, I say thank you to every single person who reads this - and even the ones who don't - your support has allowed me, Connor Roberts, to live out my dreams and I could never repay you enough.
"I really do hope I can challenge myself in the Premier League and continue to do so with a smile on my face.
"As you'd all expect, I will always support the Swans in the future and keep an eye out for the club's results.
"I wish all the staff and players the best of luck, and maybe you'll see me shouting and screaming in the stands with the Jack Army soon.
"Once a Jack, always a Jack."
Connor