Cooper out to excite Swans fans
18th June 2019
First team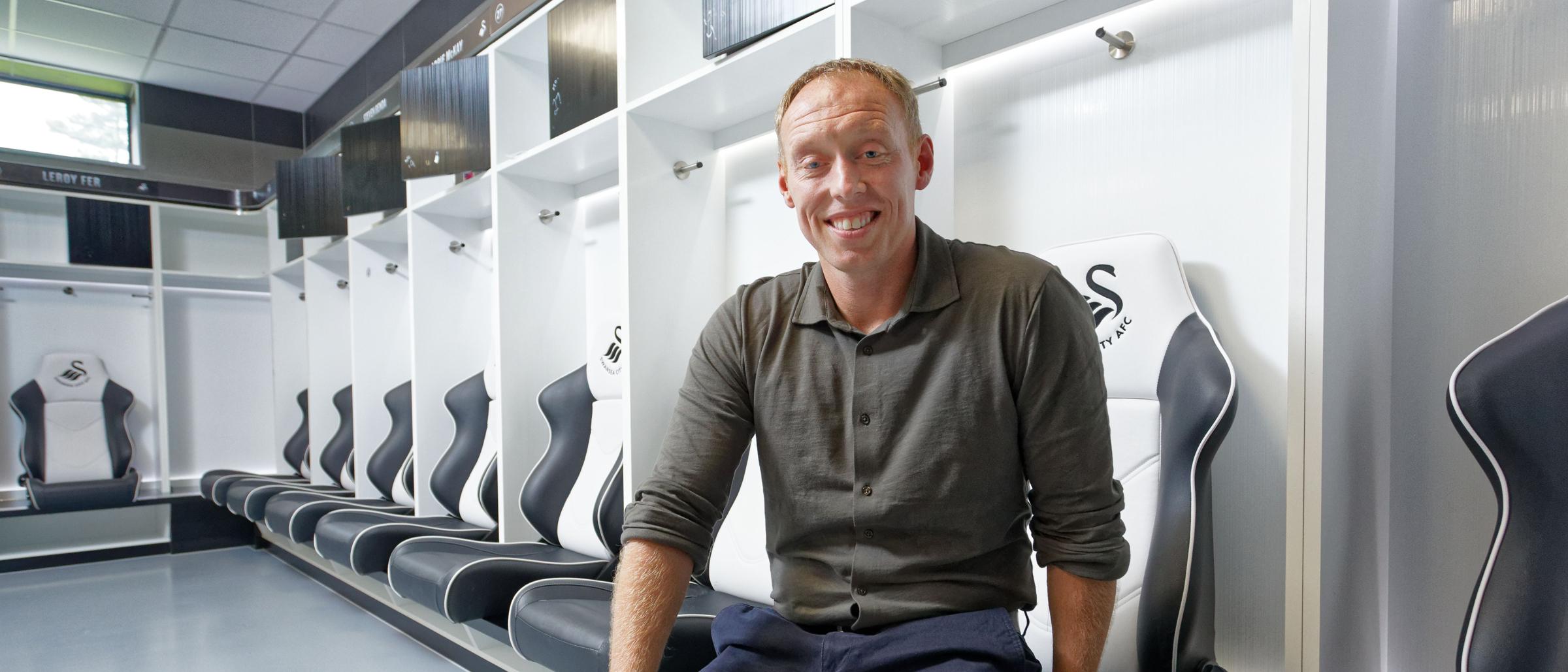 Swansea City head coach Steve Cooper is determined to give the Jack Army an attractive footballing side to be proud of as he gets down to work in his new role.
The 39-year-old was appointed last week after a thorough hunt for the new person to lead the Swans, leaving his position with the World Cup-winning England Under-17s' side to take up the top job at the Liberty Stadium.
Cooper has long been renowned as one of the sharpest young coaches in the country, having won plaudits for his work at Wrexham, Liverpool, and the Football Association over a two-decade coaching career.
The Pontypridd-born boss is excited by the set-up he has found during his first few days in the job, and is visibly enthused at the prospect of working with a young squad which showed plenty of promise during the 2018-19 campaign.
Cooper is keen to build on the style of play that saw Swansea finish last term as one of the form sides in the Championship, and has promised supporters he will give his all to ensure they have a side they can be proud of.
"I am excited and motivated about getting down to work, the job is about working with players, what they do on the pitch, and the effect it can have on the fans and the local community," said Cooper.
"I am aware that if we get this football club doing good things, I know the difference it can make to the local surroundings and that means a lot to me.
"I want people to come to games and, not just be excited, but be proud of the side and be able to relate to it. It is really important and that is the intention from day one."
He added: "When I knew there was a bit of interest in me getting the job, I took the time to go through as many games as possible. I think I have watched every game since Christmas, and an awful lot from before that too.
"The more I watched the more excited I got about the possibility of getting the job. You can see this team play with a really good style, one that I really believe in.
"Fundamentally it is about the players, because they are the ones who have to go and deliver when it counts on the pitch, and they will get my backing in how we want to work.
"Everyone has admired Swansea and the playing style over recent years, and that still exists now.
"So, as far as I am concerned, the way to play is with the ball, building from the back, creating lines in midfield and creating really good opportunities to score goals.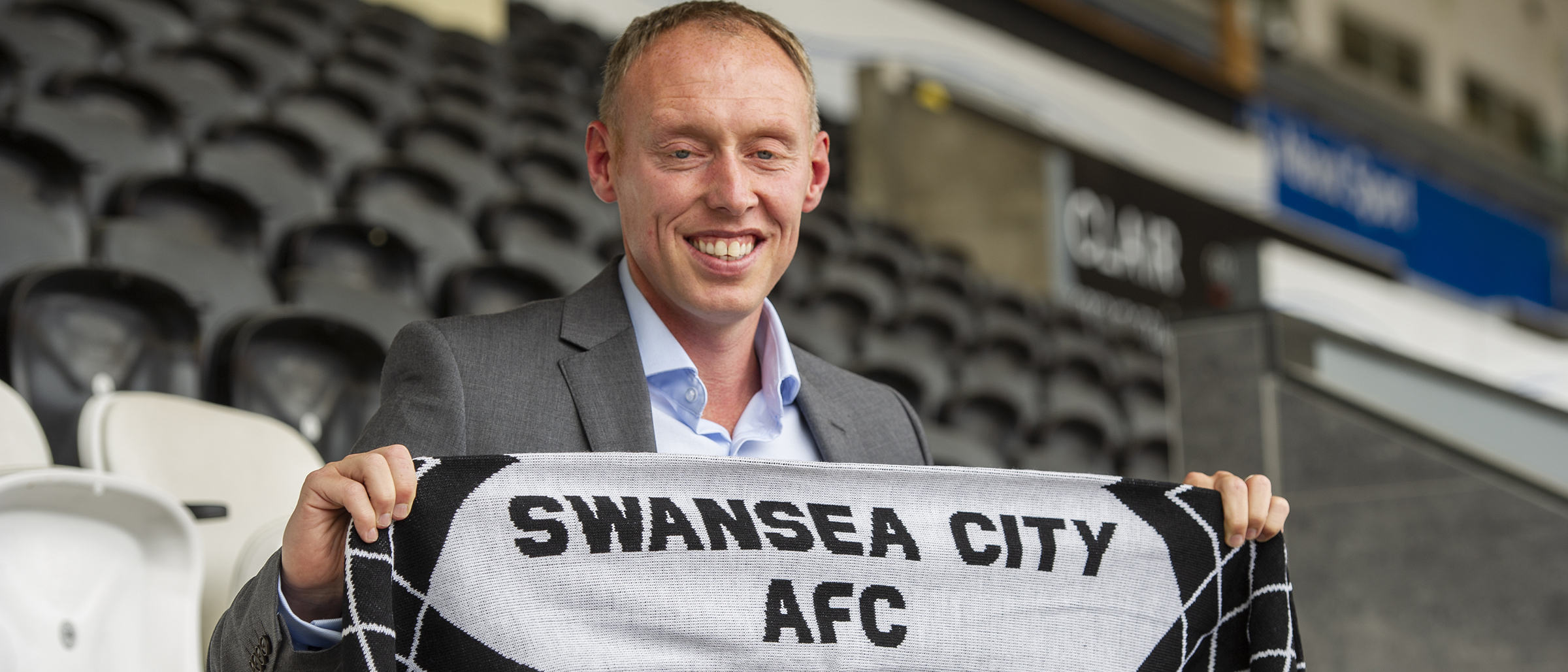 "When we don't have the ball, we have to work really hard to get it back, but with a good idea. Everything we do has to be around our idea, so that is what we will be continuing to do.
"The players are in a really good place, and the experience they have can help us get to where we want to go because we have to continue that line of work, and we will do.
"Every training session and every game has to be approached with the intention of playing the way we want to play. That's the bit that excites me more than anything."
His role in SA1 is Cooper's first in senior coaching and management, having garnered a well-deserved reputation for nurturing fledgling talent in his career to date.
It is an ambition he has long wished to fulfil, but felt that the timing and the job itself had to be right to make the move.
"I have been coaching professionally for 20 years or so and it has always been a personal ambition to manage at senior level," he said.
"But I was not going to rush into it and I wanted to make sure I was absolutely ready for that step.
"This summer was the time I thought I needed to think seriously about it. Swansea City came up, it's an attractive job and one I thought I would be fitted well to and the club has agreed with that.
"I really think I am the right fit for the job and I feel the club is in a position to really build and look forward to the future.
"The recent history of the club – with seven years in the Premier League and the League Cup success – and how they got there has been admired by all real football people. That's in terms of the playing style and the players the club has produced.
"It is something that excites and motivates me and we want to keep going, and that massively attracted me to the club and working hard to get the opportunity.
"Speaking to Trevor (Birch), Leon (Britton) and Alan (Curtis) (during the recruitment process) just whetted my appetite further.
"But now it's time for me to deliver when it counts. It's one thing to get the job, it's another thing doing it and I am very focused on that."
Cooper has spent the last few days settling into his new surroundings, meeting staff and being shown around the club's facilities at the Fairwood Training Ground and the Liberty Stadium itself.
And he acknowledges there will be no excuses for himself, his staff and the players when the serious business gets under way in August given the tools at their disposal.
"It's a Premier League environment, there is no doubt about that," he said.
"The stadium is beautiful, I have been here before and seen it full with an amazing atmosphere. We have got to look to create that as quick as we can.
"With the training ground, I knew it was good, I'd heard lots of good things about it, but to see it up front really hit home that this is a high-performance environment.
"There will be no excuses for us as coaches, or for the players, when it comes to preparation for games and the season ahead."