Corey Hurford | We need to keep the momentum up
29th October 2022
Academy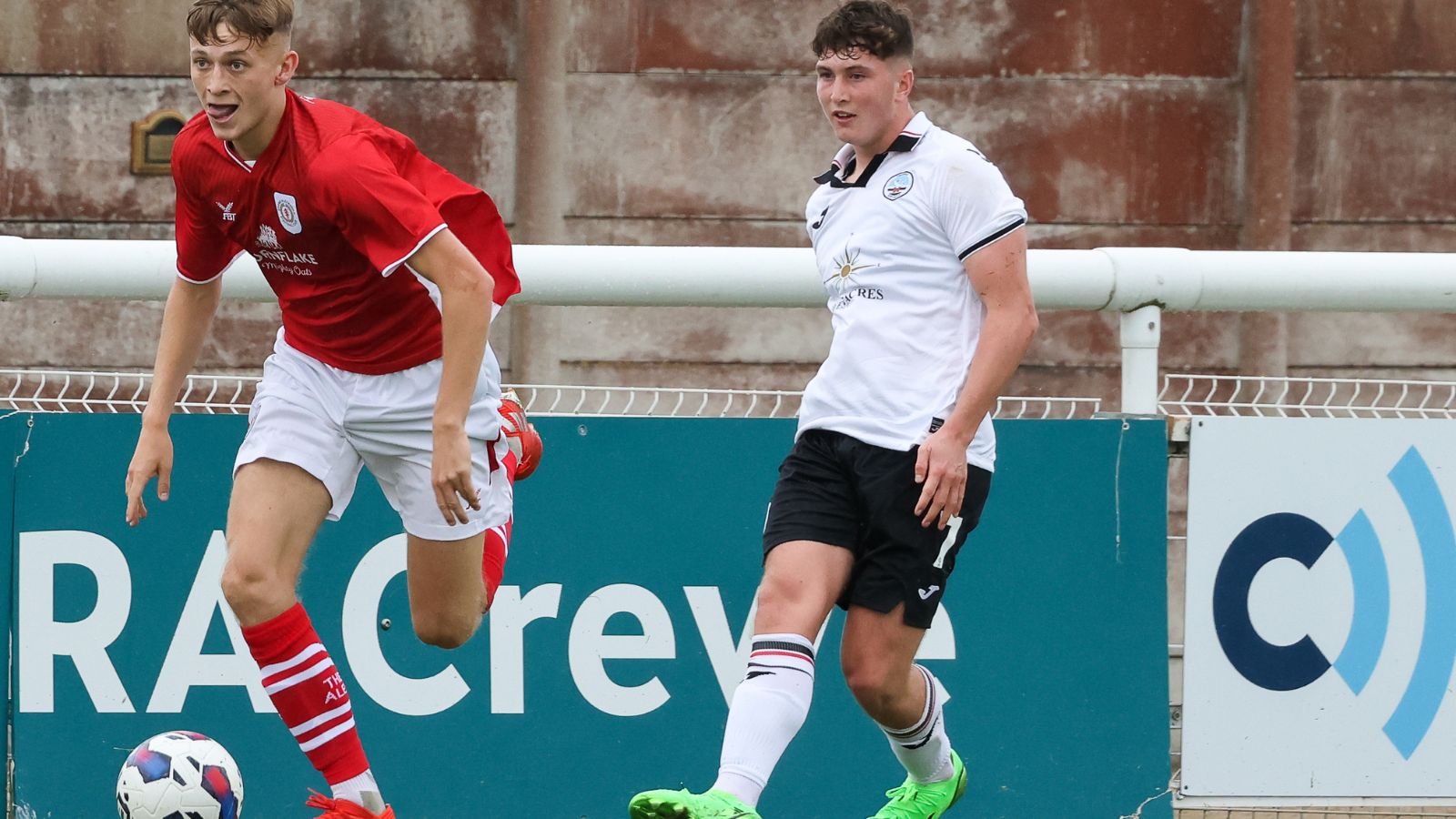 Corey Hurford has urged Swansea City Under-21s to continue to show the togetherness and team spirit that helped them extend their unbeaten home run after a 4-0 victory over Watford in the Professional Development League.
There were two goals in each half, with Kian Jenkins and Tarrelle Whittaker putting the hosts in control at Landore, before Cameron Congreve and Joe Thomas rounded off the scoring on a fine Friday afternoon.
The neat interplay between Congreve and Hurford was a bright part of Swansea's play throughout the 90 minutes, the pair linking up and impressing on the right-hand side. 
Hurford registered an assist as he set up Whittaker for Swansea's second goal, driving in a low cross for the forward to drill home.
But it was the team effort, rather than any individual plaudits, that were most important for Hurford.
"It was a really good win. I thought for the majority of the game the boys played well, moved the ball well, creating a lot of chances," he said
"I think we definitely could have scored more than four goals. Everyone worked hard, we did get a bit sloppy in some parts of the game, but we dug in and it was a great result in the end. 
"Getting a goal early gives us momentum to push on and create chances. We scored two early goals which killed the game a bit. We went on then to dominate in the first half. 
"The wing-back position is quite new to me, I do enjoy playing there and there's a lot of space. I do like to get out there and be on the ball a lot, drive at players and link up with the more forward-thinking guys. 
"I enjoy it, It's good for me to try something new. It's something I can improve on playing every week the more I play there.  
"It's really pleasing to keep the clean sheet. In the second half they came out a bit to press us, we had to stay calm and move the ball like we did in the first half. Some parts we didn't do great and others I feel we did well.
"The two goals late then finished the game off and I feel the win was definitely deserved. 
"We just have to keep doing what we've been doing and take this momentum away [to Reading on Monday] and keep moving the ball, creating chances. I'm sure we'll be able to put a good display in.
"The spirit and togetherness is great and we need to keep it going."