Dan Watts | We paid for not taking our chances
25th September 2022
Academy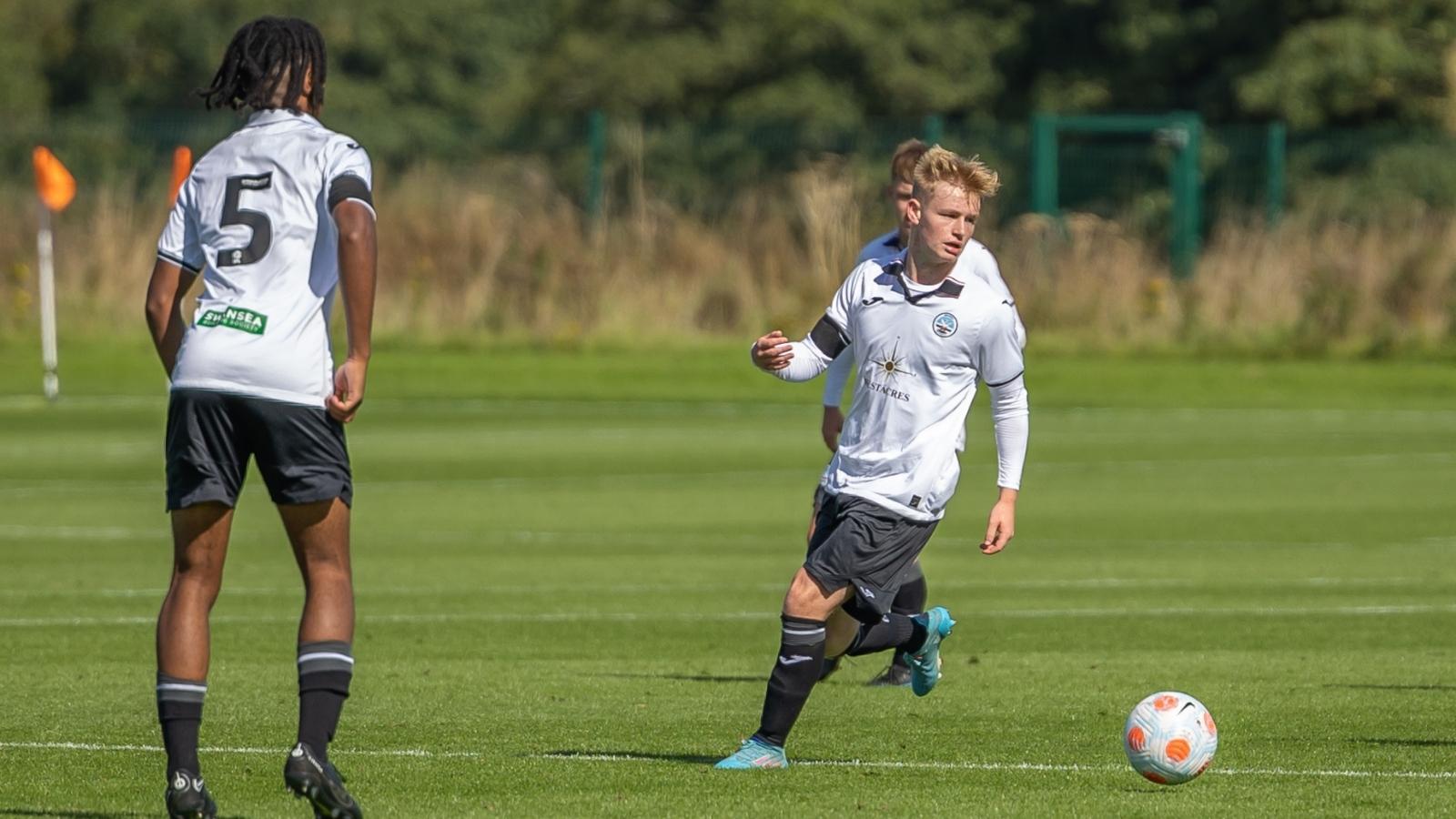 Swansea City Under-18s' midfielder Dan Watts felt he and his team-mates paid the price for not making the most of their attacking opportunities in defeat at Cardiff City.
After a goalless first 45 minutes, a Kyle Kenniford penalty shortly after the hour mark put the Bluebirds ahead before a Cody Twose goal deep into added time sealed all three points for the home side.
The result ended a three-match unbeaten run for the young Swans, as they were left to rue missed chances after creating a number of promising opportunities.
Watts proved to be a strong force in midfield, but could not hide his disappointment at the 2-0 loss.
"Obviously we're disappointed with the result, with it being a derby. I thought our first-half performance was good and we created some really good chances, but we just didn't finish them off," said the 16-year-old.
"In the second half, we conceded two goals which we are gutted about, but I think performance-wise we were better than last week against Burnley.
"Individually, I felt I kept it ticking in midfield and got stuck in. So, I'm happy with the way I played, but obviously the team comes first.
"Next week, we'll look to get back in training and make sure we can get the win next time out."