Danny Graham's new Swansea City Fugati clothing range available now
6th October 2022
Club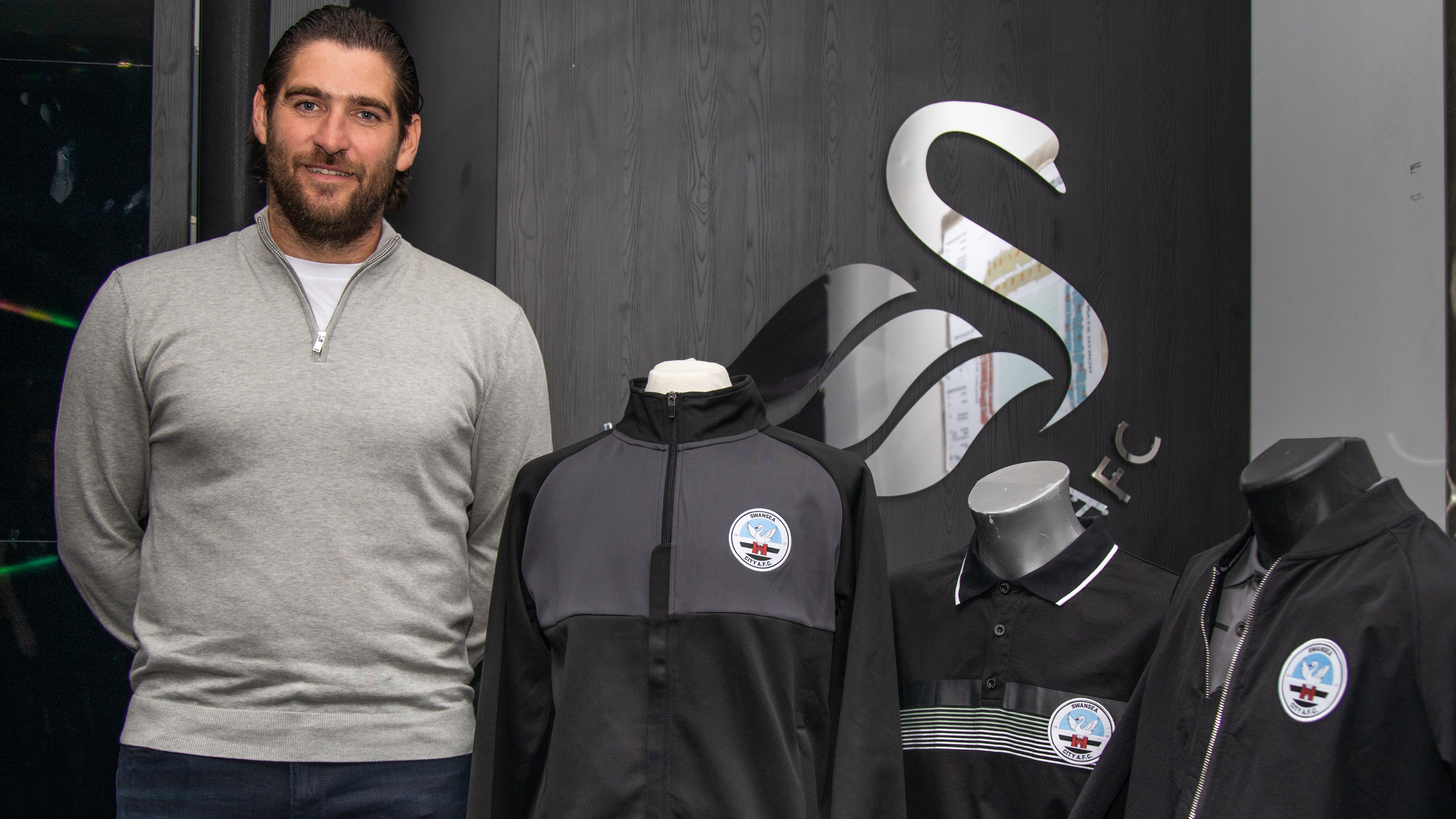 Swansea City is delighted to launch a new range of products in conjunction with Fugati created by ex-Swans player Danny Graham.
Graham attended the club's City Business Network (CBN) event 'Watford watch party' last night, displaying a selection of items from the new range and taking part in a question and answer session with host Kev Johns MBE.
Graham said: "It feels surreal coming back here after nearly 10 years away from the club. Reaching the peak of my career to then launching a retail range with Fugati, almost feels like full circle.
"To this day, I'll always say this club holds a special place in my heart. Coming back and seeing familiar faces was great and to predict a 2-1 win for the Swans topped a brilliant night off. Overall great night, great people and I'm really excited to see the fans in the range."
1
2
3
4
5
6
7
8
9
10
11
12
13
14
15
of 15
Andrea Morris, head of retail for Swansea City AFC, added: "We are so pleased to be working in conjunction with Danny and Fugati on this range.
"I'm sure that Danny's products will be popular with Swans' supporters of all ages, with timeless designs available."
The range includes a number of polo tops and jackets and are now available to purchase online and in-store.
Our CBN event was sponsored by The Welsh Construction Show (TWCS) and guests enjoyed presentations from Emma Wilkins, managing director of TWCS and Nia Godsmark of Peter Lynn & Partners.
Guests were treated to build your own burgers and beers, before celebrating an excellent Swans win against Watford.
For more information on our CBN packages and events, view our dedicated webpages.