Darren Davies | Cup Win Tops Off Great Week
8th October 2022
Under-18s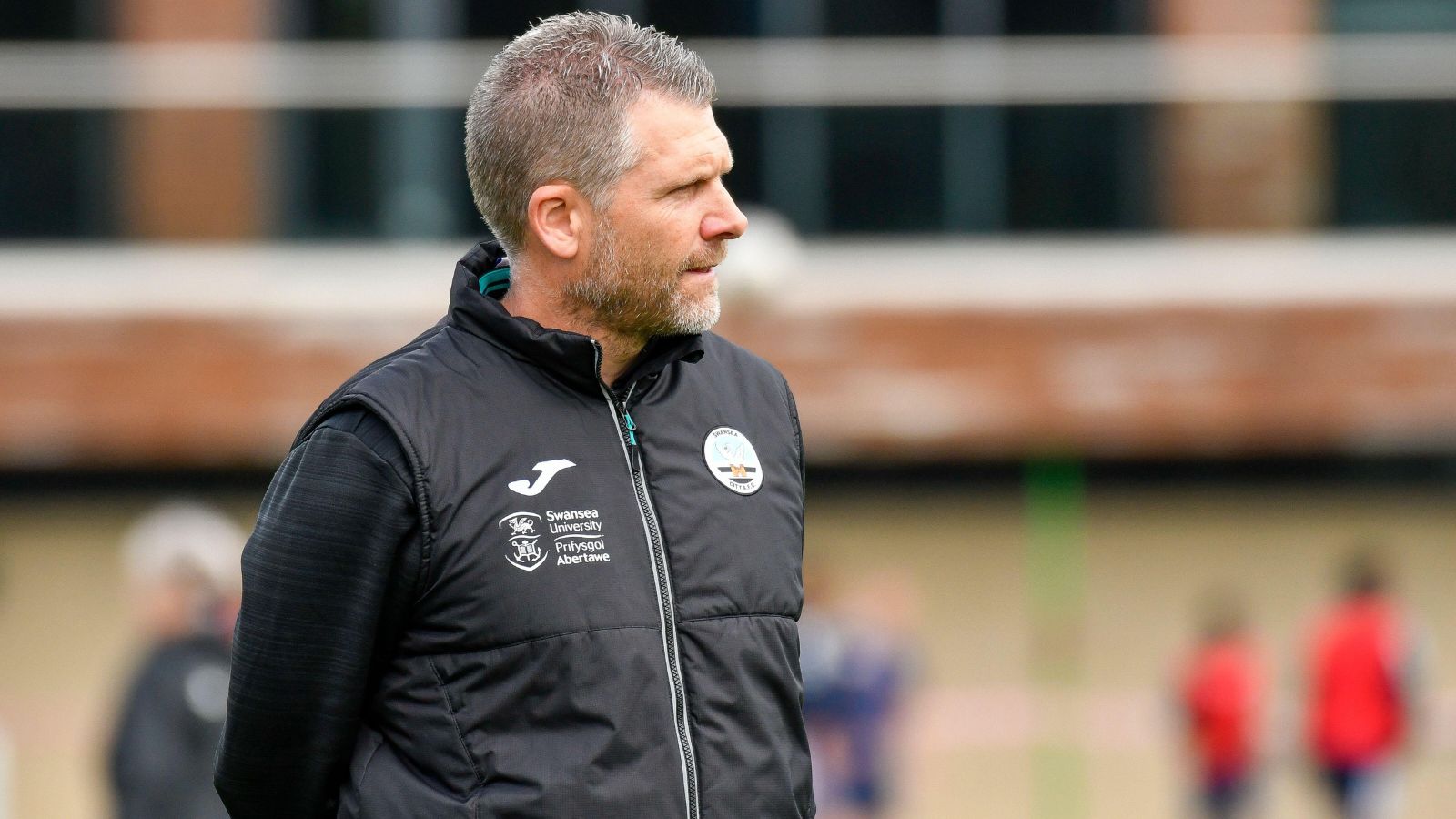 Swansea City Under-18s' coach Darren Davies was pleased to see his young side round off a good week with another encouraging performance as they defeated Exeter City 4-2 at Landore, and then get the chance to head to the Swansea.com Stadium to watch Russell Martin's first team in action.
The Swans put in a strong first-half performance as a Geoff Bony double and an Iwan Morgan strike secured a 3-0 advantage going into the interval of their second Premier League Cup fixture of the season.
The second half saw the young Grecians respond by pulling two goals back through Mitch Beardmore and George Spencer, but Rohan Davies netted the home side's fourth goal in between those strikes.
"It was a very good first-half performance. The boys tried executing everything we've told them to do," said Davies. 
"We scored some very good goals, and we could have scored many more. In the second half, we started well and then it did get a little bit scrappy.
"We conceded two poor goals from our side, one was a set-piece and one was trying to play out from the back. 
"But, we scored a great goal in the second half, we could have scored numerous more. It's been a good working week, we've shown the lads good video, good content and we've had some good training sessions. It's nice for the boys to get the win at the end of a good working week.
"We'll just keep doing what we keep on doing. There were different players who got some game time, I think all the first years were on the pitch at some stage.
"It's been a good week all round, lots of players have garnered up the minutes, they tried implementing everything that we have asked them to do.
"In fairness to Exeter, they allowed us to change the kick-off time, to allow us to go over and also watch the first team. 
"It's a really good learning day for them. We had good weather, a good performance in the first half and they got to watch the first team and analyse their structures and positions."