Darren Davies | A positive result, but our game management needs improving
11th March 2023
Academy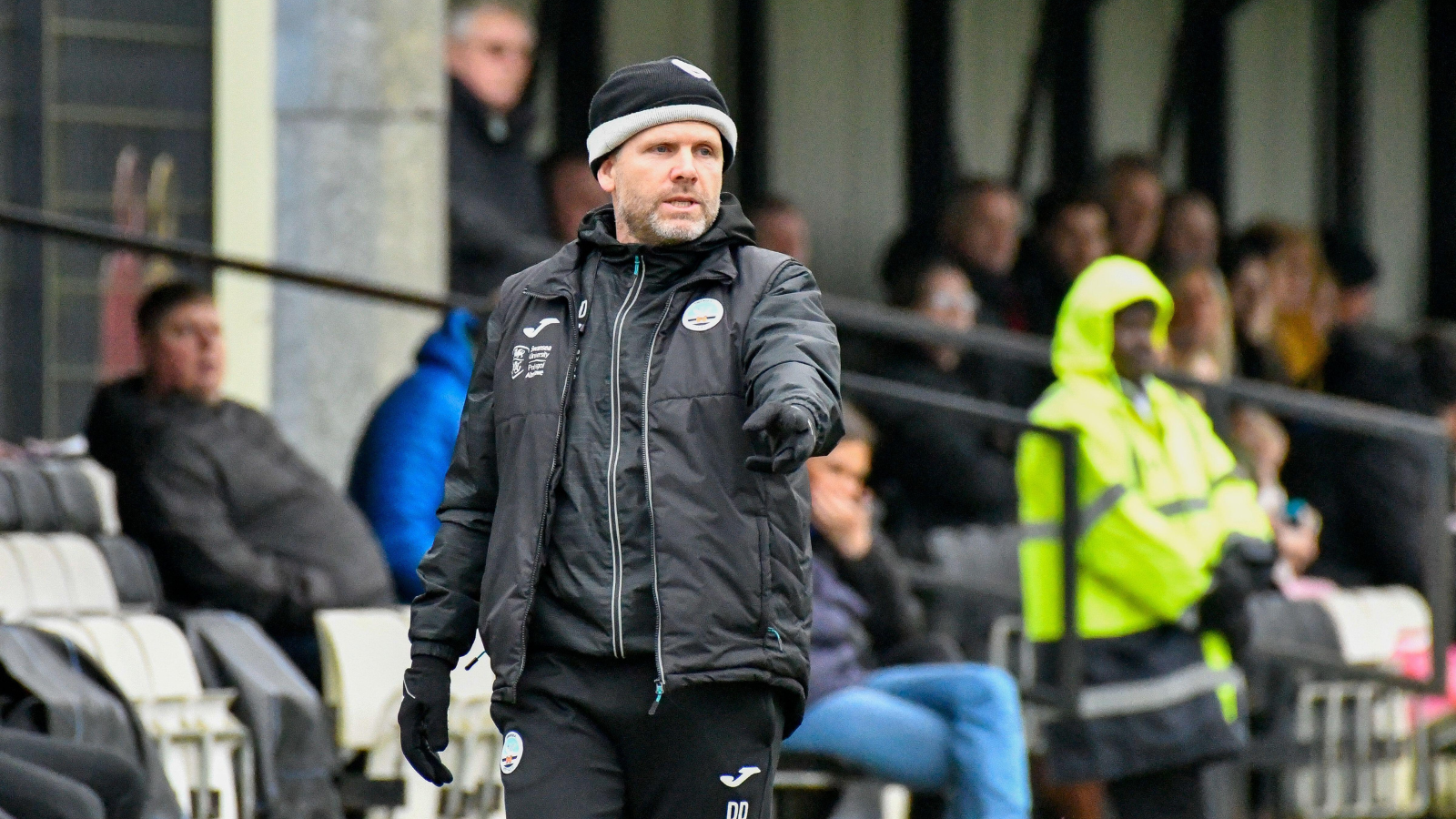 Coach Darren Davies was over the moon with Swansea City Under-18s' hard-fought victory as they came out on top in a seven goal thriller against Watford on Saturday afternoon. 
The Swans led through Iwan Morgan in the early stages, and the score line was soon doubled through Geoff Bony just two minutes later, with the Wales Under-17 international involved again.
Bony went on to complete his hat-trick within 45 minutes, the Hornets pulling one back in the mean time through Aaron Benn.
The first-half started in Watford's favour with substitute Bogdan Marion proving the difference, netting two free-kicks from two chances, but the Swans prevailed to hold on to claim the victory. 
However, Davies admits the age-side will take many learning moments from the test and will look to work towards strengthening their game management.
"First and foremost, it's a positive day for the boys, and so many positives have come out of that game," said Davies.
"We looked a real attacking threat when we went forward, and we got off to a magnificent start. 
"We conceded two set-pieces, which we will look to work on and adjust on going into next week, but that changed the momentum in the game.  
"In the second half, we gave them a bit of belief and then our boys started to go into their shell a little bit, which I understand giving the scoreline at that moment. 
"We became a little bit anxious in what we were doing when they started to close the gap, we need to start working on our game management.
"All I said to them afterwards is that it was a magnificent effort, plenty of positives to take and that we do need to work on our game management. 
"It's been a really good day, I'm over the moon for the boys and now we'll regroup Monday for a good working week ahead of Birmingham."