Darren Davies | Simple mistakes cost us
2nd October 2022
Academy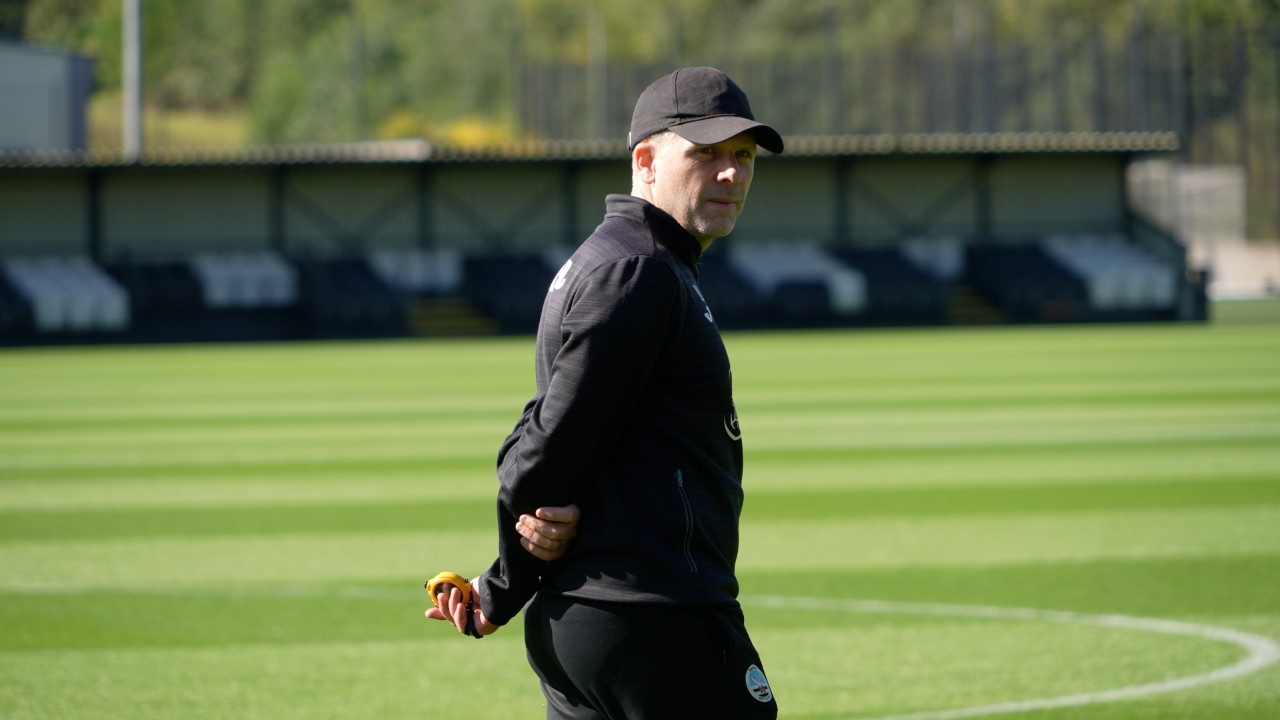 Swansea City Under-18s' coach Darren Davies felt his young team had paid the price for mistakes at key moments in their 5-3 defeat against Charlton Athletic.
The Swans produced plenty of good moments against last year's Professional Development League champions, particularly in possession. 
A double from Geoff Bony and a late consolation from Rohan Davies wasn't enough on the day to gain anything from the match for Davies' side, and he acknowledged some of the damage had been self-inflicted.
"We need to be defending better in the box. However, we are continuing to play our brand of football and we continue to play from the back," said Davies.  
"The evidence was clear that we were trying to play the right way, in playing out from the back and playing through into the final third.  
"They need to give themselves credit, they showed the spirit and the DNA of this community and club. They went until the very, very end.  
"But we didn't defend well today. I think if we had defended the box well, we could have won the game comfortably. 
"It's not always about results, it's about development. So next week, we'll be going away and working on our defensive structures. 
"Going forward, we played some good football in the back third, particularly in the first half. We'll be working on box defending and finishing. 
 "They're young boys and it's part of the game to put the ball in the back of the net, we had a couple of one-vs-one chances which we should have capitalised on."