Darren Davies | Training with the first team is invaluable for Under-18s
13th October 2022
Under-18s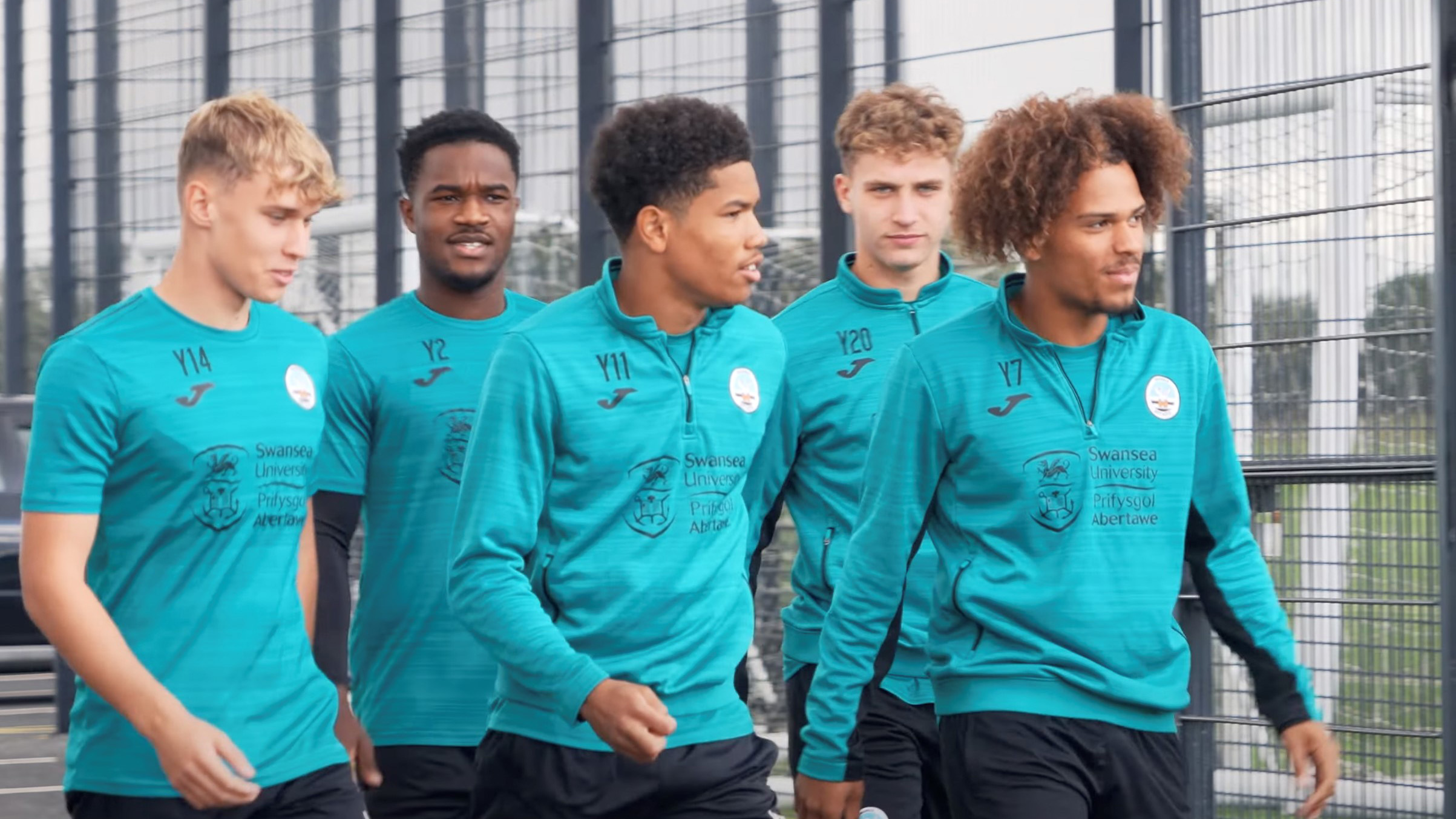 Swansea City Under-18s manager Darren Davies believes the young Swans team will benefit from recent opportunities to train with the first team and under-21s.
With so many first team and under-21s players called up for international duty in September, several Swans scholars were given chance to step up their training in the professional environment.
It gave the young players an unmatched experience of training alongside Swansea City players and an understanding of what it takes to succeed in the professional game.
"We had several boys play with the under-21s and train with the first team in that period, which was an unbelievable experience for them," said Davies.
"The gaffer [Russell Martin] has afforded them that opportunity, which is priceless to their development.
"There's a couple of elements to it. There's the coaching element so being exposed to the first team staff, listening to different voices and listening to the manager as well as listening to the assistant.
"Also, there's the experience of training with the first team players, the club captain and the senior pros who have played in the Premier League.
"Fundamentally, that's a great experience which they have to soak up and learn from because ultimately, it's where they want to be.
"They've had a little taste of it and now they've come back to the under-18s and know they must knuckle down.
"That is what it's about fundamentally. That is everything that we are about, so it was a brilliant experience for them."