Darren Davies | We are disappointed to lose, but we will improve
6th November 2021
Under-18s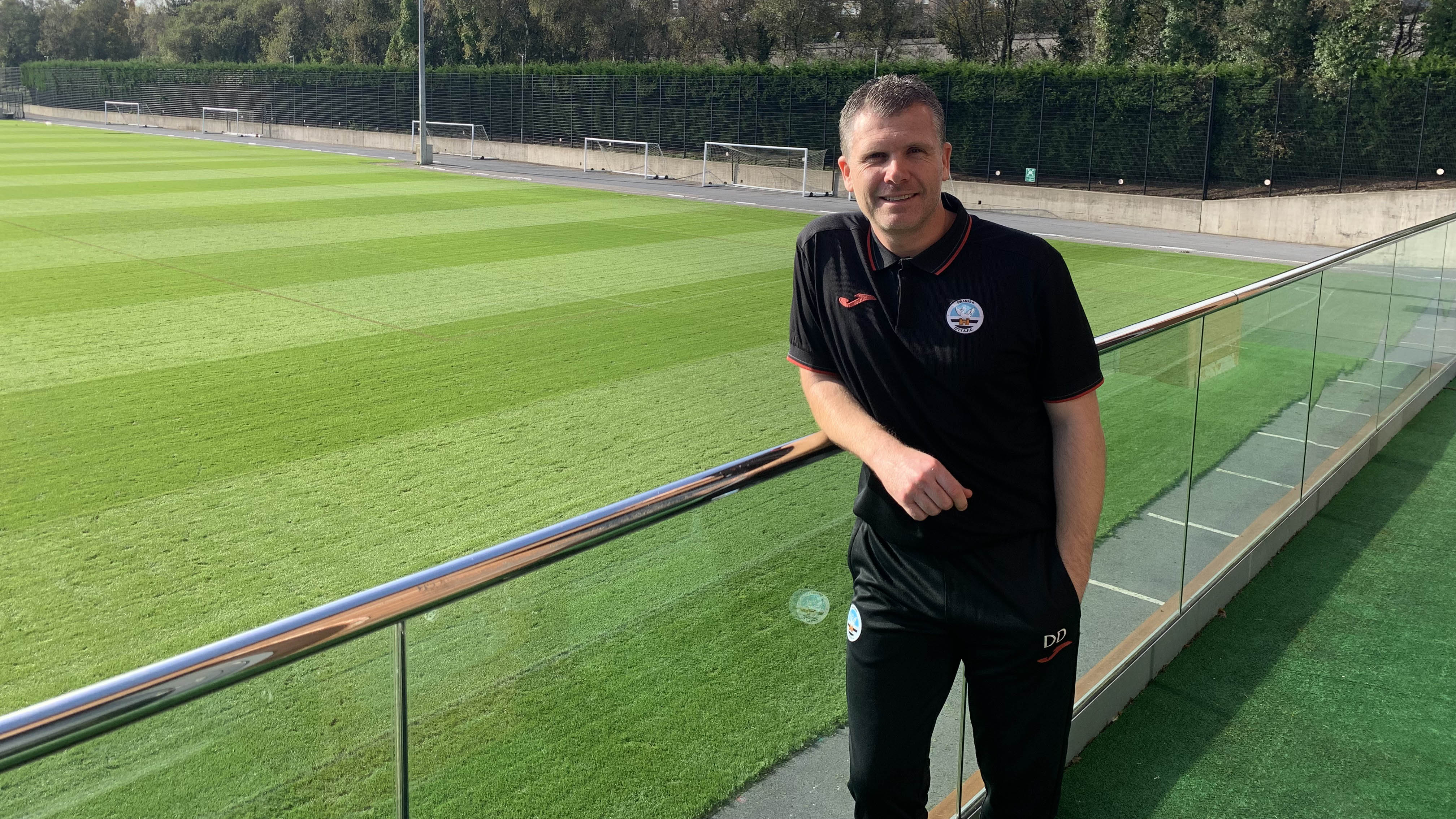 Darren Davies was impressed with the attitude shown by his Swansea Under-18s side, despite seeing them suffer a 2-0 defeat to Cardiff City in his first game in charge.
Davies took over the under-18s this week following the departure of Byron Anthony, leaving him only a week to prepare with his new team.
Despite this, Davies' side dominated possession throughout the game, with a mistake allowing the opening goal for Cardiff before a spectacular free-kick sealed the game for the Bluebirds.
Davies was proud of his players for reproducing the hard work they put in during training in a match situation, and is confident that his side will continue to get better as he gets more time to work with them.
"We will continue to get better and if we continue to work and play like that, we should see huge improvements in the team," said Davies.
"It's not the result we wanted, especially against Cardiff City. However, having worked with the boys for a week now, I asked them to implement certain things like playing out from the back.
"We've worked all week on the training pitch, and they've tried to implement everything we've worked on so I can't ask any more of that.
"I thought the boys played well, we played out from the back all the way from the goalkeeper, through the defence and into the midfield, we got out ever so well but unfortunately, we didn't create in the final third.
"All of the work we've done this week, both in and out of possession, the boys tried to implement today so when we review the game we can look at those learning elements and what we've done on the pitch.
"It became a little bit stretched in the end but I was continuing to drive the boys because I wanted to press out of possession right the way through.
"Towards the end there were about five with cramp and we could've taken them all off but they'll certainly be better for that, it will take time for us to get better at that.
"When you're asking boys to play this kind of football, they have to be fit to play both in and out of possession so we can only benefit from the last 15 minutes.
"It's a continuous process, we will review what we did last week and how it was implemented into the game, we'll show them that, the good points and where we can improve.
"It is an international break, we've got a lot of boys who live away from home and with boys of this age some of them might be homesick, so it's an important that they get the time to spend with their families."