Darren Davies | We lacked intensity but young players will learn
8th January 2023
Academy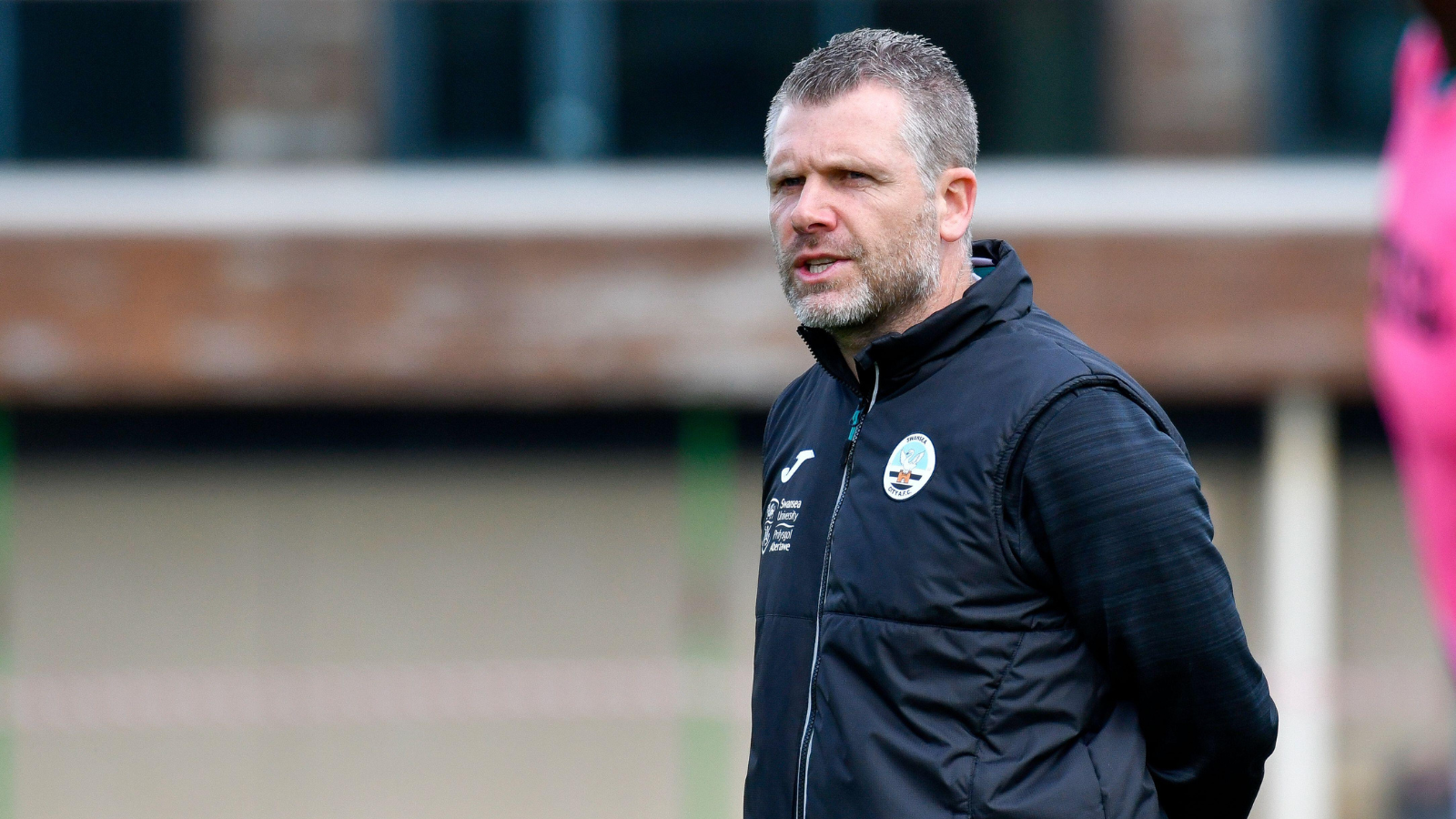 Swansea City Under-18s' head coach Darren Davies admitted his side lacked intensity at key moments in their defeat at Charlton, but has no doubt a squad including nine under-16 players will learn from the experience.
Two late goals from the home side put the seal on their 5-0 victory, after they had been two goals to the good at half-time.
Ryan Huke, Patrick Casey (2) and Kai Enstin were on the scoresheet for the hosts, with the visitors also conceding an own goal. 
"There are plenty of positives to be taken from the game. We had an extremely young side out there against an experienced Charlton side," said Davies.
"For 20 to 30 minutes, I thought the young lads played extremely well in and out of possession.  
"We went for a slightly different formation and they all took on board the tactical information well. 
"Ultimately, we ran out of legs and intensity, and we got tired, and the game became a little bit stretched. Then we conceded within those spells. 
"With that aside, there are many positives for individuals and the team to take away." 
The professional development phase side had nine players eligible for under-16s' football in the squad that faced the reigning Professional Development League champions.
Thomas Woodward and Brogan Popham were handed their first starts for the under-18s, whilst Thomas Searle, Billy Clarke, Ramon Rees-Siso and Harlan Perry made their debuts as substitutes in the second half. 
"The gaffer has got a lot of under-21s up training and playing with the first team, and that has a knock-on effect in that the under-18 boys will step up," Davies added. 
"It's absolutely fantastic, it's what we want and it's what we strive for. It also gives opportunities to our young men.
"I think the squad was made up of nine players who feature for the under-15s and under-16s.
"It's a fantastic opportunity for them. We'll keep on trying to educate them the way that we want to and the way that Swansea City want to."