Darren Davies | We weren't at our best
23rd April 2023
Academy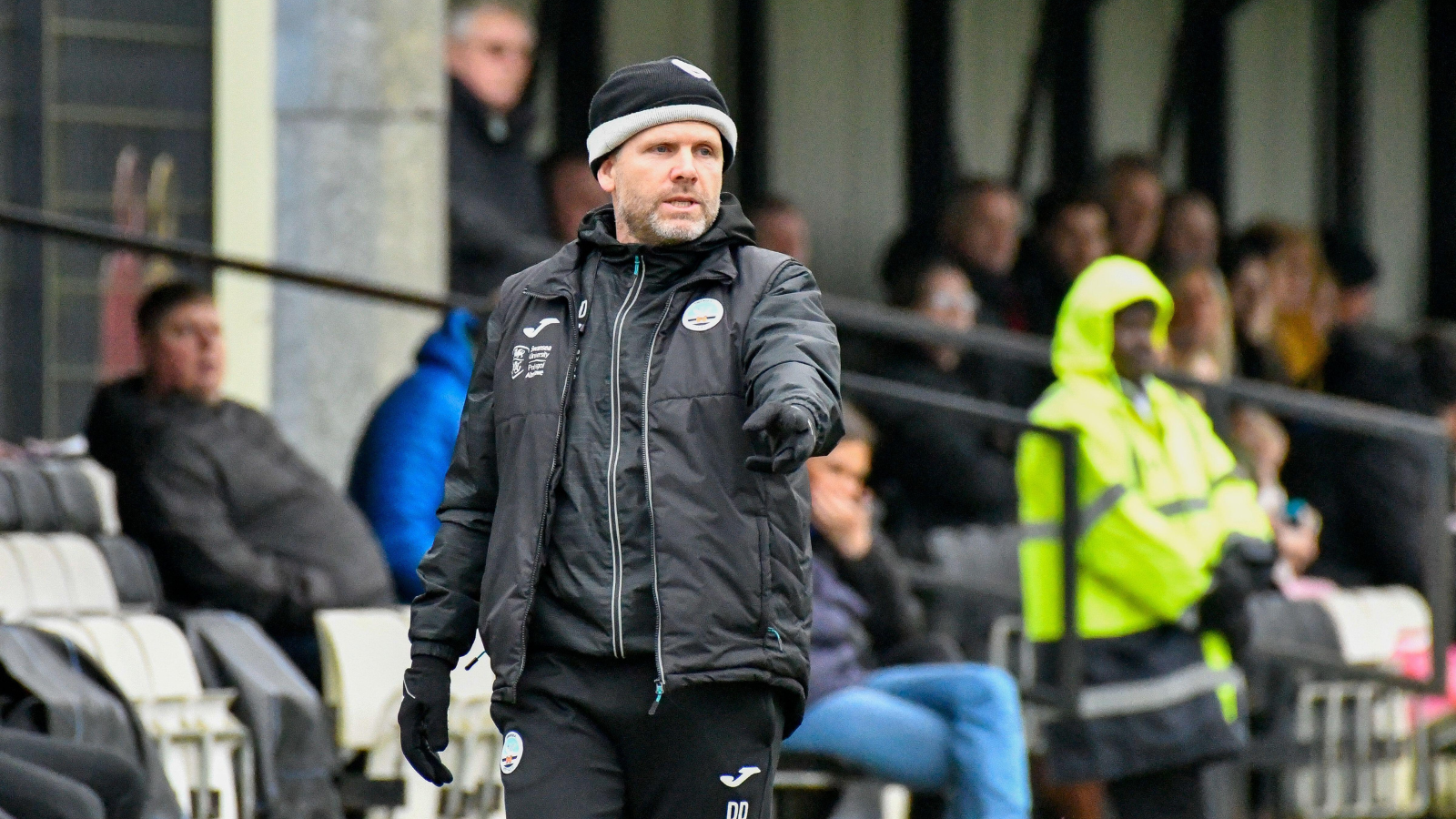 Darren Davies admitted Swansea City Under-18s had not been at their best after seeing their seven-game unbeaten run brought to an end by a 3-0 defeat at Peterborough.
In what was the final away trip of the season for the young Swans, they had several chances to take something from the game, with Geoff Bony, Zane Myers and Iwan Morgan being denied.
And the failure to take those opportunities proved costly as a brace from Reuben Marshall and a Tyler Winters effort gave the home side a comfortable victory.
But with the season nearing conclusion, Davies hopes to finish on a high with back-to-back home games against Ipswich Town and Wigan Athletic.
"It was disappointing. Peterborough played really well first and foremost, but I will say the pitch didn't help us," said Davies.
"They came out with a high intensity and a high press, and we struggled to adjust and cope with that. 
"Although it was disappointing, I said to the boys that they've been great over the last two months and this is just a little blip in that form, so it's about dusting ourselves down and going again. 
"We did struggle to keep up early on with their intensity. We conceded from a dubious penalty, the second goal was a learning moment for us as it was in stoppage time in the first half, and we should have done a lot better. 
"I said to the boys at 2-0 that we're still in the game, we've come back in games before, but their third goal sealed it. 
"We did start the second half brightly; we had a few chances and some decent spells of possession and territory. 
"We weren't at our best, and we know that. We've got two games left, so let's finish those on a positive note."