Darren Davies | Young players will learn a lot from Colchester defeat
13th January 2023
Academy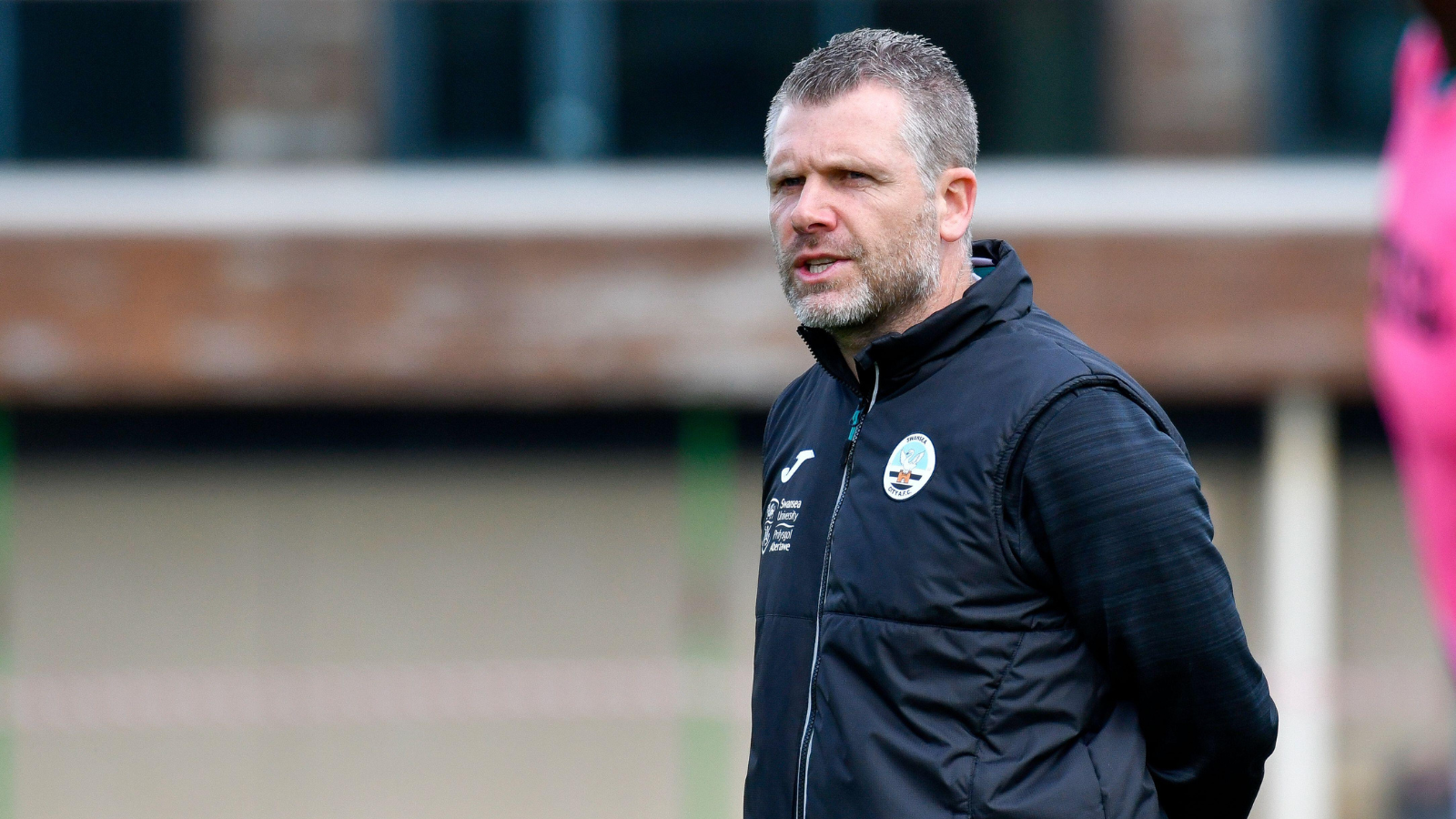 Coach Darren Davies praised the effort of his youthful squad and is confident there is a lot they can take forward from Swansea City Under-18s' defeat to Colchester United.
The Swans had probably edged the opening half-hour, but two goals right before half time by Samson Uwandu gave them a mountain to climb in the second period.
Jamie Arnold compounded things with a third for the U's shortly after the break and Bayan Aman added a fourth with less than 10 minutes of the game remaining.
As had been the case against Charlton earlier in the week, the Swans selected a very young squad for the age bracket, with a number of players getting their first experiences of the professional development phase.
A number of first-year scholars and players from the under-16 and under-15 squads were involved, and will have taken a lot from the opportunity and the exposure to a different level that will ultimately prove helpful in their development.
"We need to be better, of course we do," said Davies.
"We tried a new formation, with a diamond in the midfield, looking at the first team and how they have been doing things. Obviously that comes with challenges and learning moments, but we have no problem with that.
"I thought we conceded quite soft goals. It wasn't our greatest performance but if we defend a little bit better then things might be a little bit different.
"The positive is, these are young players who are getting valuable game time and learning on the field, that can only improve all of them."
The timing of the goals – two in quick succession shortly before half-time and one soon after the resumption – also played its part in a challenging afternoon.
And Davies believes his side will have learned a lot about game management.
"If you concede first, what is important is managing the game, so you don't concede a second straight after," he added.
"But we have to remember these are young boys stepping into the professional development phase, and these things are all part of their learning process.
"In the academy, you'll focus on your individual development and team development, but when you reach the professional development phase, you have to look at managing the game too and that's something we'll learn from this match.
"No-one likes to lose, and I know the boys will be disappointed, but there is a bigger picture at play here and you learn a lot from being exposed to new situations and new experiences and a lot of the lads acquitted themselves well and will only be better for it."