David Roberts | It was a good showing of our mentality
13th March 2023
Academy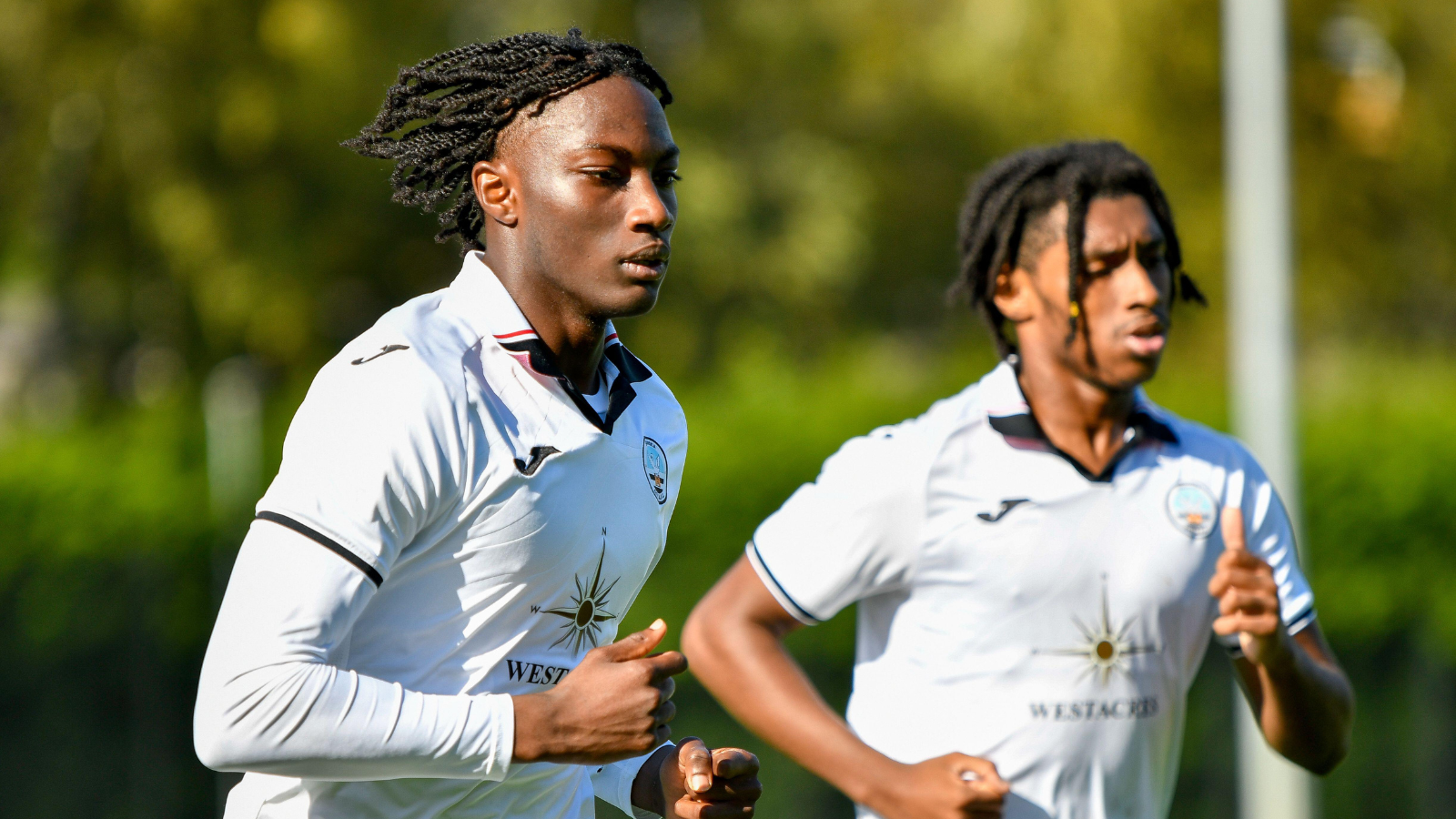 Swansea City Under-18s defender David Roberts was pleased with the young Swans mentality after claiming a hard fought victory over Watford at their training base on Saturday afternoon.
The Swans led through Iwan Morgan in the early stages, and the score line was soon doubled through Geoff Bony just two minutes later, with the Wales Under-17 international involved again.
Bony went on to complete his hat-trick within 45 minutes, the Hornets pulling one back in the mean time through Aaron Benn.
The first-half started in Watford's favour with substitute Bogdan Marion proving the difference, netting two free-kicks from two chances, but the Swans prevailed to hold on to claim the victory. 
The former Chelsea youth player was pleased with the efforts of his team-mates in the closing stages of the entertaining fixture, with Roberts producing a crucial block to deny Watford the share of the spoils. 
"In the first half I think we did very well, with our brand, our principles of play and we worked the ball well," said Roberts.
"We exposed a lot of their space and we worked our play into that. The first-half performance was great, we did extremely well and put four past them.
"In the second half, we played into their hands a little bit and we made it tough for ourselves. There are moments where we could have done better, but we'll work on those going into next week. 
"At half-time, we were told to stick to what we know and don't let our momentum and adrenaline fall off. We knew they were going to press higher and show more intensity in the second half. 
"It was a good team performance, we dug in, and it was a good showing of our mentality at the end. 
"I'm super happy to contribute to the team, and at the end of the day, that's what I'm here to do. The whole team put in a big shift in the closing stages, and we all contributed to defending our lead at the very end."