David Smith | Boccia glory and my Swansea links
14th November 2021
Fans
In the first of a run of features about successful Paralympians with links to Swansea and Swansea City, we speak to Tokyo gold medallist David Smith.
In a room full of black ties, David Smith is easy to spot; he is adorned in his Team GB athletic gear and is sporting his trademark cropped red and blue hair. But that's not what stands out most.
No, the thing that is most striking is the gold medal resting gracefully on his lap.
The Paralympian recently attended Swansea City's home fixture against Hull on the back of his success at the Tokyo Games, just the latest triumph in a career laden with medals and silverware.
His success made Smith the most decorated British boccia player in history, and the first in his competition category to ever successfully defend an Olympic title.
"That's a big one. I've always seen that as 'the one'," said Smith.
"That was the goal that my coach gave me at the beginning of my training. So that's why that achievement specifically kind of attracted me.
"Because I was already joint-best British Boccia player before I went out to Tokyo, the pressure was off a little bit, because it didn't matter what medal I came back with, I was always going to break [the tie].
"It didn't have to be Tokyo; it could have been Paris, Los Angeles, it was going at some point.
"But this one, to be able to retain a Paralympic title, was a massive thing, and like you said, in the BC1 no one's ever done it before. That's pretty cool."
Boccia is a precision sport, not too dissimilar from bowls, which involves throwing leather balls as close to a single white ball (known as the 'jack') as possible. At the end of each round, the referee measures the respective distances to the jack and awards points accordingly.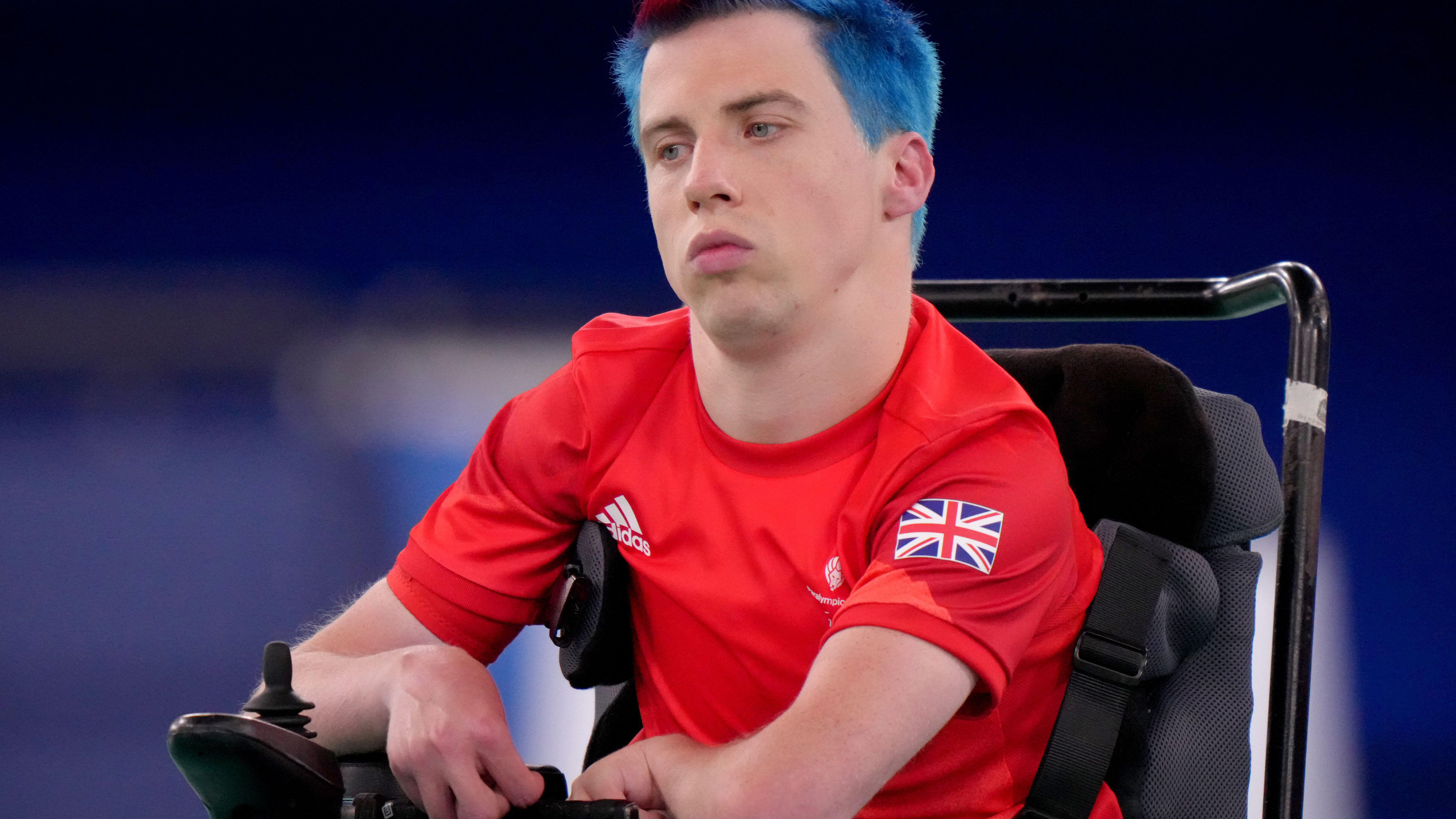 The sport also categorises each competitor based on the severity of their disability, in order to maintain a level of competitive integrity. Each player is separated into one of four categories: from BC1 to BC4.
Smith, who was diagnosed with cerebral palsy as a one-year-old and has been a wheelchair use ever since, falls under the BC1 category, and has spent half of his life at the top of the sport, becoming British champion at 14 years old and winning his first Paralympic medal with a gold at Beijing in 2008.
The Covid-19 pandemic, which brought the world to a grinding halt in 2020, forced the postponement of the Tokyo Paralympics and left its athletes in a state of limbo; those that qualified would have to wait to represent their country and realise their dreams.
The same was true for Smith, who was set to compete in both the team and individual events, but the boccia champion says he found a silver lining in the wake of the postponement, as it provided a much-needed reset after a particularly difficult 2019.
"The pandemic came at a weird time for me," he said.
"When I got to the end of 2019, I had begun to return to form and managed to get the team qualified for Tokyo, I was just absolutely shattered.
"I just remember going into (2020) thinking 'not another one, not another Paralympics'; I just really couldn't be bothered. And it was probably the first time I'd felt like that in the build-up to a Paralympics.
"Then the pandemic hit, and it felt a little bit like a reset.
"I took a couple of months of really not doing very much, and then a friend of mine – a personal trainer called Chris, who lives in Swansea as well  – said; 'Dave, do you want to join us on a virtual group?' It was full of lifestyle coaches and stuff, and I said yes.
"I signed up straight away, and it changed everything for me; changed my mindset, changed my lifestyle, changed my nutrition, and I felt amazing within weeks.
"Within a couple of months, then, I'd build my own little business. I was helping people with their fitness; I helped one person lose seven stone in six months. I've been helping friends and family ever since.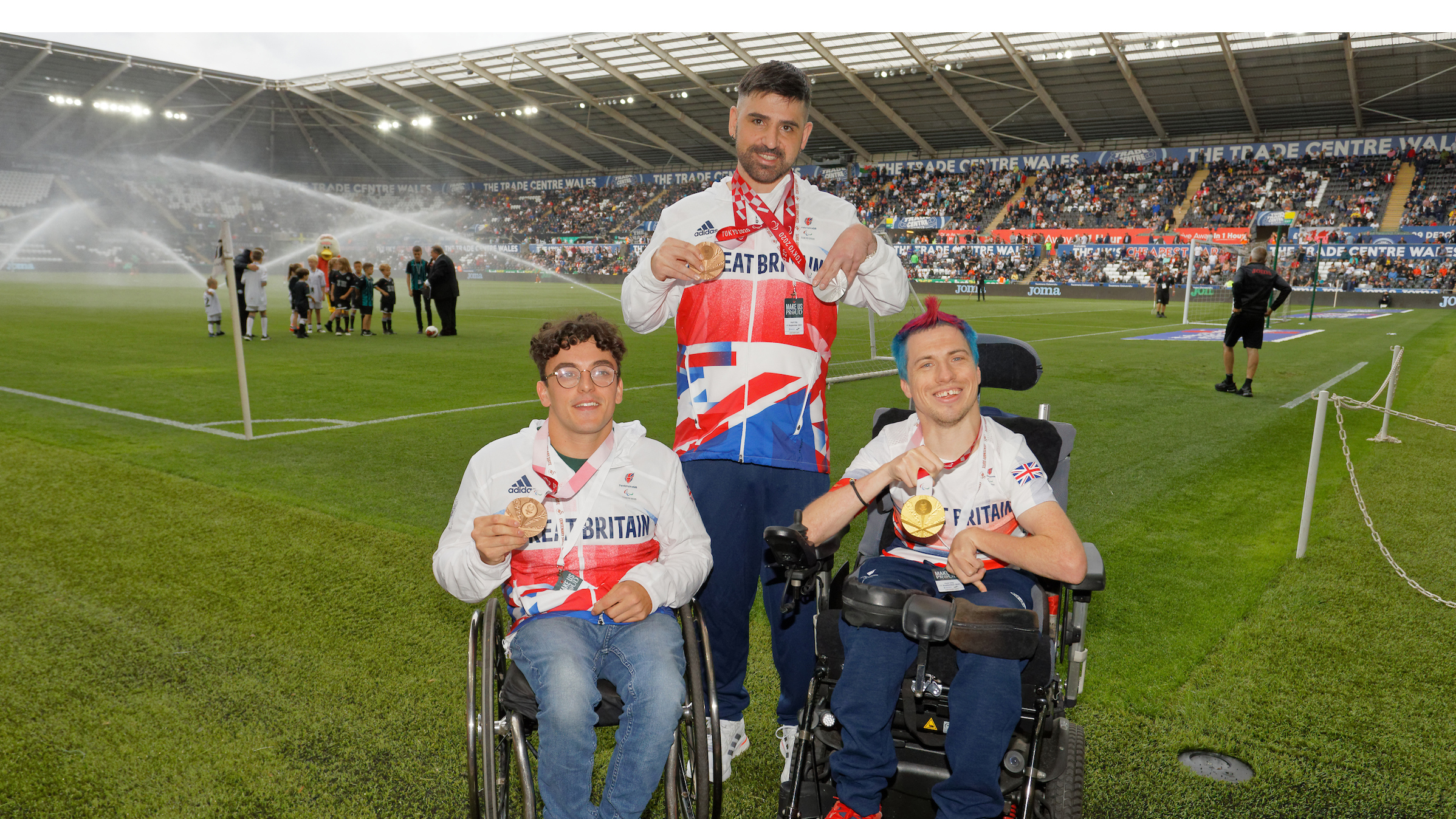 "It's just nice to have that on the side, and not having to rely on the sport as my sole source of income anymore.
"It took all the pressure off, really, and going into Tokyo, rather than worrying about all the stuff I shouldn't be worrying about, like finances and whatnot, I went in thinking 'Tokyo's going to be amazing', because when I come home, I've got this to look forward to, regardless of whether I'd won, lost or drawn.
"I went into Tokyo with that mindset, and it showed up on the court, just how free I felt when I was playing. No matter what people were throwing at me, I seemed to have the answers."
Smith moved to Swansea in 2008, when he enrolled at Swansea University – off the back of his gold at Beijing – to pursue a degree in aerospace engineering.
He earned that distinction in 2014, and, following his triumph at Tokyo, the Paralympian returned to share his victory with this city he now calls home.
"I love the stadium, the Swansea.com Stadium is great, especially when the sun's out," he said.
"I've been to a few games and it reminds me a little – because, unfortunately, Swansea are my second team, Southampton's my first – of St. Mary's Stadium.
"Football matches are just great though, aren't they? The buzz, the atmosphere, the family feel. What's not to like?"